Personal Worldview Inventory, Essay Example
Pages: 3
Words: 940
Essay
This Essay was written by one of our professional writers.

You are free to use it as an inspiration or a source for your own work.
Those who practice and live the Christian faith understand that life is a spiritual battle. This battle causes us to constantly be in battle over Christian truths and what is accepted by society. Consequently, we must have a worldview that is grounded in Christian teachings. If our worldviews are not built upon a strong foundation, our ethics, morals, and beliefs you are likely to change with society's view of acceptable.
What Is Prime Reality
In the Christian belief, prime reality is God and his teachings through the scriptures. Sire says, "Prime reality is the infinite, personal God revealed in the Holy Scriptures. This God is triune, transcendent and immanent, omniscient, sovereign, and good" (2009). God is the foundation of all other realities that humans experience. Holt added, "God created the natural laws that hold the universe together and allow the earth to function in ecological harmony. In short, God is the source of all that is" (2009). Yet, there are many concepts of what reality is and how God plays a part in that perception. Those who practice Deism believe that God created the world and left it and its inhabitants to fend for themselves. They believe that he just observes what is happening as owner of an ant farm would watch his ants. God does not intervene or interact in any form with those on the earth. Others who practice Naturalism believe that reality is only what exists and they do not believe that God exists. Only those things that will endure forever are prime reality. On the opposite end of the spectrum are those who practice Nihilism. They believe nothing exists. There is no God or matter, and the universe is without purpose.
Nature of the World
The way that one views the world depends primarily upon his/her view of the creation of the world. For those that believe the world was created by God, they look at the world from a spiritual stand point. They believe that God has a purpose for everything and every creature.
Humans
Humans are the creation of God in his own likeness. They are free to make choices, they are intelligent, and possess spiritual qualities that allow them to communicate with God (Sire, 2009). Human beings are capable of loving and forming loving relationships with other human, as well as with God. Human beings make up the cycle of life that is carried out on the planet. Yet, all life belongs to God and he is in control of life and death. Human beings are set apart from animals because they have souls and the ability to reason. None of God's other creations have this ability.
Death
Death is not the ceasing of existence, but transformation of existence. When a person dies, he/she ceases to exist in the physical body and world, but continues exist in the spiritual world. The scripture states that being absent from the body is to be in the presence of God. After death, the body is returned to the earth and the spirit goes back to God (Sire, 2009).
Knowledge
Human beings can know because God has given them the ability and capacity. According to Sire, "Human beings can know both the world around them and God Himself because God has built into them the capacity to do so and because he takes an active role in communicating with them" (2009). Likewise, knowledge is an attribute that humans have in the likeness of God. The ability to learn is a gift from God. The bible makes clear distinctions between knowledge and wisdom. Knowledge occurs and is gained from education and experience. Both knowledge and wisdom are given by God, but knowledge is more in the control of the individual. The scriptures teach that knowledge is important because it guides decisions; however, it is not as significant as wisdom. Wisdom supersedes knowledge.
Morals
Determining what is right and what is wrong is usually grounded in the way a person was raised. Most children grow up to have the same values and morals as their parents. However, Sire believes "Ethics are transcendent and are based on the character of God as good (holy and loving)" (2009). For Christians, God's teachings are the standards by which they determine what is right and wrong. If this is so, Christians are warned about swaying in their beliefs and morals to be accepted by society. Although society accepts certain behaviors, Christians must be steadfast in their moral compass to make the right decisions.
Human History
Human history is the events that lead to the fulfillment of God's holy word. Sire proclaims, History is linear, a meaningful sequence of events leading to the fulfillment of God's purposes for humanity" (2009). In other words, everything that humans do is for the glory of God and leading up to the second arrival of Christ. Holt added,
"The Bible refers both to human spirit and divine spirit. How one understands spirit will determine how one understands spirituality… I have come to describe spirituality as experience, relationships, and practices. These relationships are the very core of humanity" (Holt, 2005).
Essentially, both writers agree that human history is merely a reflection of God's will be lived out through human existence.
Conclusion
Living a Christian life is a daily challenge, especially in modern society where many ungodly actions are deemed freedom of expression and choice. Understanding and having a worldview that is foundationally grounded in Christian teaching is the key to maintaining ethics and morals. The human life is purposeful and designed by an omniscient creator. All things were created by God.
References
Sire, J. (2009). The universe next door. (5 ed.). Downers Grove, Illinois: IVP Academic https://books.google.com/books?hl=en&lr=&id=obhdLJK8UjEC&oi=fnd&pg=PA9&dq=Sire,+the+universe+next+door&ots=NwnlfeDjK9&sig=L2FdorFQ-NkmOMg2gMfTng01cYQ#v=onepage&q=Sire%2C%20the%20universe%20next%20door&f=false
Holt, B. (2005). Thirst for God: A brief History of Christian Spirituality https://books.google.com/books?id=jydOx76azAEC&lpg=PR7&ots=G-OfYQU7CD&dq=Story%2C%20Christianity%20on%20the%20offense%3A%20Responding%20to%20the%20beliefs%20and%20assumptions%20of%20spiritual%20seekers&lr&pg=PA4#v=onepage&q&f=false
Time is precious
don't waste it!
Get instant essay
writing help!
Plagiarism-free
guarantee
Privacy
guarantee
Secure
checkout
Money back
guarantee
Get a Free E-Book ($50 in value)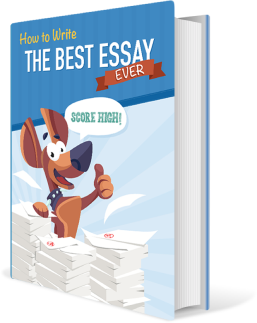 How To Write The Best Essay Ever!