Philosophy of Rawls, Coursework Example
This Coursework was written by one of our professional writers.

You are free to use it as an inspiration or a source for your own work.
In his Theory of Justice, John Rawls distinguishes between the concept of justice and varying conceptions of justice. Explain this distinction.
Rawls emphasizes that many viewpoints may be rationalized in a way which seems just, so the truth of a theory may go unexamined in favor of judgment. (3) As the adage states: "Truth is in the eye of the beholder". Rawls proposes that the nature and history of theories of justice should be utilized to establish moral parameters. Rawls cites the example of a corporation's sense of identity as one perspective which may be just and still greatly biased. (4) This idea of justice hides behind this skewed viewpoint, his 'veil of ignorance'- instead of utilizing pre-determined expectations of fairness. (12) Only with such "rational and mutually disinterested" contracts can such concepts of justice be agreed upon. (13)
The "original position" and the "veil of ignorance" are a part of Rawls's theory. Explain briefly what the these ideas are. Then explain in what sense Rawls's way of moral thinking here reflects Kant's moral thinking.
Although a duty to righteousness is clear, Rawls' distinction from the Kantian philosophy is primarily evident in his emphasis on the needs of the majority not outweighing the right for one individual. (3-4) The "original position" requires that each individual within a society possesses an equal station regardless of cultural biases and the theories of natural selection. (12) It does reinforce Kant's requirement that moral thinking be based upon established social contract theories, such as those authored by Locke, Rousseau, Sidgwick, and Kant himself. (viii, 12, 92) This position also reinforces each person's right to pursue the interests which matter most to themselves and their loved ones, making it highly unlikely that an objective system of priorities could be reached without a pre-existing, neutral, and fair moral hierarchy. The "veil of ignorance" is an anonymous-type involvement in deciding the moral right; it attempts to establish a non-partial and equal expression of the highest good. (12) The majority rule of the "veil of ignorance" is adopted as the guiding principles of justice, making both luck and large numbers a significant factor in deciding these principles. (19) Only in equality can justice be decided, writes Rawls. (136)
One of the basic principles of justice that Rawls identifies is the "Difference Principle." Explain this principle of justice. Then suppose someone would object to this principle by saying that a just society should not choose the Difference Principle, but rather should reward people based on their effort and their talent (or accomplishments). What would Rawls say in response?
Rawls' examination of intuitionism and its generalized, subjective prioritization is particularly relevant to his Difference Principle, because they support a complex hierarchy of importance- despite the noticeable lack of procedural detail which Rawls promotes. (33-34) In his view, the least-privileged adult should be consulted while deciding on matters of justness, since his viewpoint would leave little to lose. The selection is made according to financial factors only. (91-92) The Difference Principle considers actions and results as frequently-but not inextricably- linked, and this creates an expectation that the long-term effects of an action cannot be seen and may provide more positive or negative effects than previously assumed. (82) The principle also relieves the decision-makers from the burden of the decision itself through simplification and diverse social input. (91-92) For these reasons, the Difference Principle, according to Rawls, should be applied to the search for justice in specific situations as well. (83)
Peter Singer argues that we have a duty to aid poor people in distant countries. By explaining his analogy to the drowning child, explain his argument for the duty to aid.
Singer begins by comparing the most generous foreign aid contributions of countries against other common expenses which are less urgent or are considered philosophically inferior. For example, he writes that Australia's donations to Bengali relief total less than one-twelfth of the total investment in the Sydney opera house. (230) Singer argues that a state of urgency and relatively-simple disaster prevention knows no limitations of distance or excuses for inaction due to the bystander effect- in which each person assumes that others should act first or have already acted. To illustrate the inhumanity of this perspective, Singer writes that popular ethics would generally agree that wading in to rescue a drowning child- regardless of proximity and the actions of others- fulfills a general rule of moral philosophy. (231-232) This skillfully-presented example is easily connected to the plight of the Bengali children for whom Singer urges more financial relief.
Thomas Pogge disagrees with Singer about the nature of our moral responsibility to the global poor. Explain the difference between Singer and Pogge by referring to (and explaining) the distinction between positive and negative duties, and by explaining why Pogge thinks we are harming the global poor.
Pogge also initiates the discussion of world poverty by examining statistics and the comparative rationalization of funding. Part of this argument attempts to sort through natural laws and rights and apply them with philosophical accountability. (60-64) Protecting the weak depends upon the compliance of the strong, writes Pogge, who compares the world order to a society during tax season. While it appears (outwardly) that the most fortunate countries are giving their due, their affluence purchases a secrecy of endowment and self-righteous dominance. (4- 6) Thus, here is the crux of the difference between the arguments of Singer and Pogge. Singer requires that each person at least performs their minimal moral duty, fulfills the negative duties in which nothing substantial is sacrificed; Pogge requires that each person above the poverty line go above and beyond the minimal expectation, compensating- so to speak- for their own richness of opportunity with a self-sacrifice of positive duty. Pogge scorns the perspective of negative duties as the finding of trivial excuses which ignore a responsibility to act where it is not convenient, attributing such attitudes to the lack of visibility of the results within the wide scope (futility), the belief that the costs of such action will endanger affluence (jeopardy), a desire to perpetuate dominance or a lack of desire to prevent pain (perversity), and optimistic indifference (7).
Judith Jarvis Thomson defends a woman's right to an abortion while accepting that a fetus is a human being (and that the fetus has a right to life). How does she do this?
Judith Jarvis Thomson provides that a fetus has certain rights as a dependent within the mother's body and that child development is continuous from the instant of conception, making a fetus merely a human in the earliest stages of development. She argues that in cases of where both action and inaction will likely result in death, an active participation is worse. (57) This perspective applies even to cases where spouses choose between the pregnant woman and the unborn child. Since Thomson's moral stance regards conception as a direct result of the woman's willing actions, thus providing Thomson with a moral loophole for cases of rape. Some have argued that rape is also the result of the woman's lack of cautiousness, but Thomson counters by reminding these critics that prevention is only the responsibility of a mother who is willingly participating in risky action. (58-59) Thomson further distinguishes between selfishness, callousness, and indecency and injustice- an important distinction in the debate. (61)
Michael Tooley also accepts that a fetus is a human being, and also argues that this does not morally prohibit abortions. However, Tooley's strategy is different than Thomson's. Explain this different strategy. In your answer include:
Tooley's distinction between humans and persons
Tooley's assertion that not all humans have a right to life
Michael Tooley, on the other hand, does not presuppose that a fetus's right to life begins at conception but instead attributes these rights only to a "person", as defined by a wrongness of deprivation. (2) Tooley describes this paradox as the right of a human to live- even through torture- and as the right of an animal to die to avoid torture. By examining moral and factual foundations of the distinction between a 'person' and a 'human being', Tooley also relates the conditional obligations of women to protect the fetus as dependent upon the desire to carry a life and upon the consciousness of a person. (3-4) The ability to convey the desire to live distinguishes much of Tooley's arguments from those of Thomson, who assumes that a state of humanity can be established simply by stating a few facts about fetal development. Nonetheless, Tooley adds his own exceptions to these general rules: cases of emotional disturbance, states of being unconscious, and habitual situations of conditioning or indoctrination. (4) Since none of these exceptions apply to the fetus, Tooley concludes that its designation as a person or a human being bears no weight in light of its inability to communicate its own desires, and those developmental arguments for or against abortion are arbitrary. Since an awareness of the fetus's potential contributions is impossible without consciousness, the desires of the mother speak for the fetus's right to life.
Works Cited
Pogge, Thomas. World Poverty and Human Rights. 2008. Polity Press: Malden, MA. Print.
Rawls, John. A Theory of Justice. 2005. Harvard University Press: Cambridge, MA. Print.
Singer, . "Famine, affluence, and morality." Philosophy & Public Affairs, 1.3, (1972): 29-243.
Thomson, Judith Jarvis. "A Defense of Abortion." Philosophy & Public Affairs, 1.1, (1971): 47-66.
Tooley, Michael. "Abortion and Infanticide." Philosophy and Public Affairs, 2.1, (1972): 37-65.
Stuck with your Coursework?
Get in touch with one of our experts for instant help!
Messenger
Live chat
Time is precious
don't waste it!
Get instant essay
writing help!
Plagiarism-free
guarantee
Privacy
guarantee
Secure
checkout
Money back
guarantee
Get a Free E-Book ($50 in value)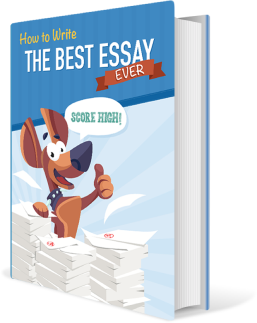 How To Write The Best Essay Ever!