Polygamy, Essay Example
Pages: 5
Words: 1269
Essay
This Essay was written by one of our professional writers.

You are free to use it as an inspiration or a source for your own work.
Attitudes regarding marriage come from a social outlook. There is no question about that. The debate about who should be included and excluded in marriage stretches across legal, religious, social, and economic areas of life, and affects the way that households across America develop. Attitudes also change over time, so the decision to uphold laws from 150 years ago seems arbitrary, especially since perspectives concerning race, gender, and sexuality have changed during that time. Although social culture now includes the interests of marriage expansion for same-sex couples, polygamy still exists as a controversial subject receiving little outside support.
Attitudes concerning polygamy have not changed, but they continue to direct the course of federal legal action against what cultural insiders call "plural marriage". The media provides a wealth of examples of the abuse of polygamy; these examples bolster critics of plural marriage. However, the many abuses within heterosexual, monogamous marriages do not bring hostility down upon the 'accepted' traditions of marriage. Brown claims that married men and women who have other sexual relationships divide their attentions as much as in a polygamous or polygynist- of one husband two or more wives- marriage, which requires a limited emotional investment and involves a difficult separation. (2-3) Each religious group considers marriage differently according to their beliefs and values. The most dedicated opponents of polygamous marriages typically include conservatives, including traditional Christian groups, whose Old Testament clearly allows for polygamy. However, the religious traditionalists who speak out against polygamy on religious grounds increasingly support same-sex marriage, which religious canon explicitly forbids. "The same tradition…limiting civil marriage to heterosexual relationships…justify extending civil marriage to polygamous relationships." (Calhoun 1028-1030)
Paula Ettelback remarks that marriage "provides the ultimate form of acceptance for personal, intimate relationships in our society, and gives those who marry an insider status." (122-123) Calhoun writes about the rejection of polygamy as a social construct which deprives adults of their civil liberties, beginning with the early Utah codes against cohabitation, legal codes which forbade cohabitation after the Morrill Act of 1862. (1023-1024) Cohabitation previously provided the polygamous families to reside together under the guise of a flawed modern family. Regardless of the questionable methods of essentially classifying part of the family as extramarital, polygamous heads-of-household possess no viable alternatives in their pursuit of the rights guaranteed them in the Preamble of the Constitution. "Citizens will find laws and public policies reasonable only if they are consistent with citizens' core values." (Calhoun 1027) While police grow more lax in the enforcement of the initial act, this subtle tolerance did not imply the full support of protection under the law. (1025)
Ettelback supports the view of marriage as a social equalizer with regards to race and class but calls the institution one based upon religion and male dominance in a capacity related to ownership. (123) Eckelman argues for same-sex marriage but unintentionally presents a valid debate for polygamy: Has feminism and women's rights advanced enough for women in a polygamous relationship to coexist without the overriding authority of their shared husband? Calhoun explains that a mutual association between issues of same-sex and plural marriage has not happened because same-sex advocates wish to distance themselves from the larger stigma attached to polygamy. (1026) Additionally, he claims that same-sex rights have received greater attention and public support because this issue presents less of a challenge to the interrelationship of the genders and to the latent patriarchal customs of America. (1026-7) Additionally, Calhoun guesses that a widespread acceptance of same-sex marriage would only dilute the visibility of that community, whereas the acceptance of polygamy would expand the definition of heterosexual marriage and further downplay the fringe civil rights groups. Despite facing the same barriers, the challenges of same-sex and polygamous marriages make their advocacy divergent.
In a declining economy, the financial stability of the family must be a concern. In dual-parent households, a 2012 combined income of $31,471– with 6 children- places an American family below the poverty line. In states with higher costs of living, this amount increases. For example, in Alaska, the poverty line rested at $39,600 in 2012. Because the foundational religious beliefs of this cultural lifestyle discourage the use of birth control, the financial burden of two or more wives and many children challenges the income provider(s) to keep even a relatively small polygamous family above the poverty line. Regardless, in smaller families of plural marriage wives may experience the financial benefit of a dedicated wife at home providing child care; the family then collects the full salary if another wife gains employment.
Because polygamy is traditionally practiced more in Eastern cultures, its critics argue against its viability in the Western, prominently Judeo-Christian world. Although Brown advises against the legalization of polygamy, his arguments illustrate the many reasons that the debate should be further developed and not easily dismissed, as in the past. (2-4) Polygamy is currently strongly associated with some Middle Eastern societies which applaud the honor killing of women- even those who are victims of sexual assault, and this makes the social case for plural marriage more difficult. Al-Shamsi and Fulcher conducted research on polygamy in the Middle East and revealed that wives in Middle Eastern countries were often unaware that their husbands chose to take another wife and had no part of the decision to enter a polygamous relationship and household. Protest would likely end in their deaths, and about sixty-one percent of wives believed that they would accept polygamous marriage if their husband consulted them before taking another wife. (52-54) Obviously it remains important to separate the social customs of the Western and Eastern societies regarding polygamy in theory and practice.
Polygamy offers a unique set of benefits and challenges for marriage, an institution based upon one religious set of principles and denounced by another set. The financial and legal reasons for barring polygamy violate elements of civil liberties by limiting the definition of marriage for a people who define the sacrament in their own way. A 2003 judgment in Lawrence vs. Texas ruled in favor of supporting the individual's right to "define one's own relationships and happiness by focusing on the role that intimate conduct plays in the establishment of the personal bonds that are integral to that right." (Ward 131) The recent popular judgment, which was meant for application to same-sex rights, introduces legal implications and a concept of the inherent religious, social, civil, and interpersonal rights to 'define one's own…happiness'. The expansion of the concept of marriage poses new questions for society as a whole. Fringe advocacy groups refuse to band together because they fear the damage to their own cause. Ultimately, visible change results from public support. Right or wrong, advocates of non-traditional marriage, i.e. same-sex or plural marriage, merit equal rights of religious freedom and earn equal responsibilities as American citizens.
Works Cited
"What are poverty thresholds and poverty guidelines?" Institute for Research on Poverty. University of Wisconsin-Madison. Retrieved 22 November 2013 from < http://www.irp.wisc.edu/faqs/faq1.htm>. Online.
Cassiah M. Ward, I Now Pronounce You Husband and Wives: Lawrence v. Texas and the Practice of Polygamy in Modern America, 11 Wm. & Mary J. Women & L. 131, 2004, http://scholarship.law.wm.edu/wmjowl/vol11/iss1/4.
Cheshire Calhoun. Who's Afraid of Polygamous Marriage? Lessons for Same-Sex Marriage Advocacy from the History of Polygamy. 2005. HeinOnline: 1023-1042.
Mariam Sultan Abdulla Al-Shamsi, and Leon C. Fulcher. "The impact of polygamy on United Arab Emirates' first wives and their children." 2005. International Journal of Child & Family Welfare: pp. 46-55.
Paula Ettelback. Since When is Marriage a Path to Liberation? OUT/Look National Gay and Lesbian Quarterly. No. 6. 1989. Print. Andrew Sullivan. Same Sex Marriage: Pros and Cons: 124-128.
Thom Brooks. "The Problem With Polygamy." University of Newcastle. Handout.
Time is precious
don't waste it!
Get instant essay
writing help!
Plagiarism-free
guarantee
Privacy
guarantee
Secure
checkout
Money back
guarantee
Get a Free E-Book ($50 in value)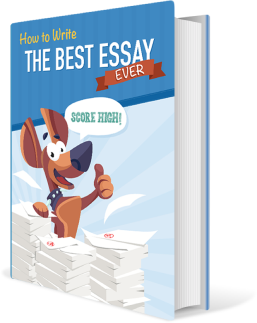 How To Write The Best Essay Ever!