Public Sector Contract Administration, Term Paper Example
This Term Paper was written by one of our professional writers.

You are free to use it as an inspiration or a source for your own work.
Identify at least one significant contract administration challenge (threat to contract success) potentially associated with contracts for each of the following categories of services:
Internal support services (for example, HVAC maintenance and repair)
For instance, a maintaining crew is expected to keep track of the maintenance of the HVAC setup in a public office where government workers are expected to protect the whole system from breaking down. Once the maintenance process is overlooked, such operation of the HVAC can be jeopardized.
Cases like this are very common and are easily capable of happening. Nonetheless, keeping strict control and observation of the schedule for cleaning and maintenance through proper work flow management operations intend to mitigate a better understanding on how the individuals involved in the process are directed to complete their tasks accordingly.
Services delivered to the public (for example, refuse collection services)
When collection of garbage that has been scheduled to happen in a day does not push through, it is possible that garbage left out by the residents would cause community health hazards. Sometimes, this happens when the transportations and equipment used for the operation accidentally gets destroyed. Avoiding this instance does not only involve implementing proper maintenance schedule and practices; instead, it includes the consideration over proper assumption of situations and setting up of alternative operations to support the whole process and keep its integrity in serving the needs of the public.
Design services (that is, architectural and engineering services)
When an architect neglects some of the basic rules that are pursued under government direction that causes the development of weakness in the structure he has designed [and probably puts the life of several individuals in trouble], the architect ought to take responsibility over the results of the neglect that he has incurred so far. Avoiding this matter includes close consideration of the basic rules that the government implicates to protect the public as well as the professionals in keeping the integrity of their profession high enough based on the different protocols that they are expected to follow through.
"Other" professional services (for example, services provided by an attorney or a doctor).
When a doctor neglects the consideration over a particular drug application and affects the life of many individuals he is caring for or giving service to, the doctor ought to take responsibility of the result of his actions. This could be avoided through making distinct insistence on how professionals ought to give high priority to how they respond to public value especially in relation to health and life safety.
Optional Question No. 1: Why is it important from a strategic public procurement perspective to seek to resolve contractual issues professionally, timely, and at the lowest possible level? Identify several barriers you will encounter as a public procurement official if you seek to resolve contractual issues in this manner. How will you endeavor to overcome those barriers? (Please do not suggest any "check-off-the-box" solutions.)
Contractual issues are often associated with an increase in costs associated with the occurrence of a problem. The manner in which contractual issues are handles determines the success of a given contract. Professional handling of contractual issues that may arise is essential for conducting operations within the confines of law. When contractual issues are not handled in a professional manner, aggrieved parties (clients) would easily seek legal regress, which may lead to further legal costs incurred by the organization. As mentioned before, contractual issues are associated with increased costs for a procurement company. The amount of time consumed in developing solutions for contractual issues affects the amount of additional costs to be incurred. This also true for the level at which contractual issues are taken care of. The lower the level, the cheaper the costs.
Procurement officers face considerable barriers in solving contractual issues in a professional and timely manner. Capital is one of the main challenges facing procurement officers. Capital investment largely determines the extent and scope of operations and the ability to react according at the onset of contractual issues. When such issues arise, the ability to expedite solutions is determined by the amount of capital investments available for such an endeavor. Insufficient skill resources is one of the most evident and prominent challenges faced by procurement officers. The ability to solve contractual issues is influenced by the skill resources available to the procurement officer in the form of employees.
Procurement officers can overcome these challenges by applying a number of strategies. The most important is a cost analysis of all projects undertaken, taking into consideration the deviation associated with the costs of solving contractual issues. Skilled and qualified employees can be employed to ensure the application of best practices in solving contractual issues. This determines the strategic approach taken by both the procurement manager and employees.
Identify, as many as you can, the challenges your company will have to successfully address in order to deliver a solution to the Government that will be (and to continue to be) productively useful.
The budget allotted for the whole resolution project and containing its value to be used for the whole implementation of the proposed solution might cause failure on monetary management operations and considerations
The consideration over continuous usefulness of the project could be a source of pressure as the government asks for the long-term applicability of the resolutions implied.
Explain how your company will propose to address these challenges. (Your response should be written as if you were writing the proposal.)
To support the need to suppress the utilization of the allotted budget for the project that is supposed to resolve a public situation or public inconvenience, it will be more helpful to mandate a better sense of attention on how the elements of solution would be placed as part of the plan so as to control monetary wastage that might put the project on halt.
On the other hand, to set-up a continuous applicability value for the project, an ongoing research ought to be implemented as well so as to improve the adjustability of the whole system of development that the is to be implemented through the proposed resolutions.
Identify, but do not describe, define, or explain, other elements your company will have to address in its proposal response.
Budget control
Risk management
Setup of alternative resolutions
Control of value when unforeseen occurrences happen
Works Cited
Halchin, Elaine L. Transforming Government Acquisition Systems: Overview and Selected Issues. Washington: Congressional Research Service,, 2013. Electronic Source. 30 April 2015. <https://www.fas.org/sgp/crs/misc/R43111.pdf>.
"Public Procurement 2012: An overview of regulation in 40 jurisdictions worldwide." Global Construction Review(2012). Electronic Sources. 30 April 2015. <http://www.hamilton.se/Documents/Getting%20the%20deal%20Through%202012%20Sweden.pdf>.
Wright, Elisabeth and William D Davison. Contract Administration. Herndon: National Institute of Governmental Purchasing, Inc. (NGIP), 2006. Print.
Stuck with your Term Paper?
Get in touch with one of our experts for instant help!
Messenger
Live chat
Time is precious
don't waste it!
Get instant essay
writing help!
Plagiarism-free
guarantee
Privacy
guarantee
Secure
checkout
Money back
guarantee
Get a Free E-Book ($50 in value)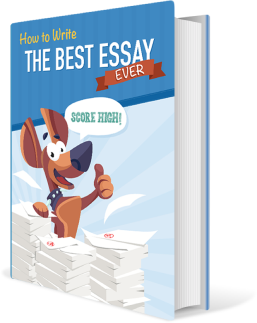 How To Write The Best Essay Ever!