Queer Cultures: Larsen's Novel Entitled Passing, Essay Example
Pages: 9
Words: 2347
Essay
This Essay was written by one of our professional writers.

You are free to use it as an inspiration or a source for your own work.
Queer performance highlights the plot of Larsen's Novel
Queerness is topic that makes an essential impact on how one particular aspect in life becomes rather peculiar in the eyes of the observers. There are instances when certain circumstances in life are judged by the society to be different than usual, a matter that sets a particular situation from what is observed to be acceptable. Nella Larsen tries to utilize the said theme of queerness in making a great presentation on how the social status of two black-women has changed through the idea of passing for a white raced American. Inserting their lives and their condition of living into the being of the white Americans specifically creates a more impacting factor that raises the question of both identity and integrity between the characters that the author used to represent the story. To point out how specific forms of queerness have been utilized in the narrative, the writings of Butler (1991), Sandoval and Sedgwick (1993) shall be given attention to as form of referential support to the ideal presentation of facts in connection with the use of queer culture and how it is reflected through the novel.
Nella Larsen is an African American writer who is primarily associated with the era of Harlem Renaissance. Among her works was the famous novel entitled Passing which in many ways depicted the life of African Americans and how their beings have been affected by the fact that they are not "white" in colour. This story specifically reveals several themes about the development of one's identity based on the society that she lives in and the beliefs that she grows into. Based on her own experiences and knowledge about how her people were treated due to racial differences, Larsen imposes on the utilization of racial segregation as an important theme in the story she presented. The consistent way of repetitively presenting these issues have imposed that this novel of Larsen was more than just a story but a mirror of the truth that most often than not is not that easy to content with especially in the aspect of living in the land of the "whites" while remaining "black" in colour. To this, Larson tries to define "blackness" of the skin beyond its actuality hence creating a more refined indication on how specifically different is being an African American from being a white American in the American soil.
Among the most definite themes represented in the story focuses on identity and self-definition. Humans tend to go through different stages of changes and transformation just to be able to satisfy their desire of identifying themselves according to their liking. As for Irene, the story's main character, her decisions upon her personal being was first hindered when she was taken by her two white aunts and was cared for and was cultured to pass as a "white" woman. As she grew, she was asked to marry a white man who happens to be a racist and has brought about a sense of self-decay for Irene as she realizes she is not a white person and never will she be able to pass as one. The constant process of degrading her personality involved a specific impact on how she began to view herself as a member of the society and as an individual who simply wants to belong. This involved both her personal being and her sexual life and how she began to subject to her husband's whims just to reduce the supposed "racial attacks" that he imposes on her. Relatively though, there are instances when "enough is enough" and somehow, a sense of self realization came into Irene's senses. Her susceptibility to the desire of being accepted by the society she did not actually belong to has ended and her desire to be accepted as who she is came into light.
Judith Buttler on her article Imitation and Gender Insubordination tried to explore the particular issue on the identity of the self as a sense of trying to fit in at first and actually losing one's self into the system to simply find one's own shadow to define one's personal self. To this she mentions, In my view, self only becomes a self on the condition that it has suffered a separation, a loss which is suspended and provisionally resolved through a melancholic incorporation of some other (Buttler, 27). Considerably, in Larson's novel, she pointed out how Irene's insistent trying of fitting into the life and culture of the white Americans, which she has been accustomed to do since her aunts took her for keeping, caused her to lose herself into the sense that she forgot who she really was. In a way, she gave into the desire of being accepted, allowing "other" people dictate how she should be or how she should live. This then paved the way to her realization that this person she has become is not really who she is supposed to be.
In a way, Irene tried to use her insistent cultural upbringing into the white society as a sense of gender masquerade that covered herself from knowing what and who she really was. It could have been her fear of not being accepted or it could have been her desire of identifying herself among the others she used to treat as her own that could have led her to this position. Nevertheless, this position has been the very reason of her personal realization of what should be done to specifically to get her identity back. Clare is the childhood friend who Irene has tried to keep in the dark in the beginning of the story. In the development of the novel, it has been revealed that Clare's being somehow mirrors that of Irene's personal consideration of herself. It was as if she was living the life that she desired to have. On the other hand, Clare feels exactly the same way regarding the stories of Irene's life.
As depicted by Larsen in the story, Clare was able to pass on as a white American and was successfully married to a businessman who for some reason is also a racist. However, unlike that of Irene's experience with her husband, Clare was forced to forget her cultural decent and find a way to manifest her being "white". Pairing up the two women with radically opposite individuals who have different views of the African-Americans allowed Larsen to present the two sections of the American society and how they either deepen the scars of discrimination or lightens it. Brian Redfield, Irene's husband, although had a knick of being a racist, had a complete change of heart when he and Irene began having children. His desire to raise his children differently from the way African American children were raised in America pushed him to desire to find a way to get his family out of the country and into the territories of Brazil which he believes his family would be able to live much freer lives. On the other end, Jack Bellew, Clare's husband is simply a racist who will neither accept people of this ethnicity, nor does he want any in his presence. Hence, Clare needs to embrace every effort she could to make sure that she and her identity would not be found somewhat unacceptable to her husband. The connection established between the similarities and the differences between the lives and the being of Clare and Irene reflects a sense of depiction on how different African Americans respond to the need of belonging and inserting themselves into the white American's system of living,
Chela Sandoval's article entitled Dissident Globalizations, Emancipatory Methods, Social-Erotics coins the idea that liberalization during the 1960's and 1970's paved the way towards redefining the path of social identification and racial recognition. Here she mentions:
During the late 1960's and 197 0's, a new feminist US social movement took up these class, third world, and internationalist genealogies and extended their trajectories to include the imperatives of gender and sex. The name selected for this new radical social movement linked tow apparently contradictory world power geographies in the phrase US third world feminism, as if the US and the third world could together represent a single political locality. (151)
Considering this particular commentary, it could be seen how the mixing of matters and people from different sectors of the society has become a common thread in the United States during the 1960's and 1070's. This movement was supposed to create an indicative source of social confidence that US supports everyone and everything else including the values of those individuals coming from the third world. Considerably though, this has only resulted to the culture of subjection that the less superior members of the society had to define themselves with in order to be accepted "as one of the others" in the communities they exist in. Clare's life was somewhat depicted under this condition. In the desire of running away from the condition of life she has been accustomed to embrace, her reconnection with Irene and her family seemed to be an escape route for her. Queer as the relationship of Irene and Clare has become as Irene hoped to never see Clare again while Clare constantly wants to insert herself into the new life of her old friend caused personal conflicts on the part of Irene and how she viewed her friend and the supposed friendship that they shared. Irene's decision to embrace being black instead of passing for a white woman in the latter part of the story caused an envious desire on the part of Clare as she sees that turning her back away from her own culture naturally kept her away from enjoying the real things in life. The tragic end of the story with Clare dying ends the burden on Irene when it comes to her desire to lose Clare out of her life but still, this part of the story bears a sense of depiction on how Irene would never lose Clare and her memory off her mind, constantly reminding her of what kind of life her friend had as she tried to pass for something she really was not.
The use of queer situations in the novel between the two heroines of the story specifically created a new color for the narrative. Understandably, Larson wanted to attract the attention of her readers into understanding a phenomenal social issue while assuming their emotional directives into the problem in concern. Instead of simply telling the readers what is happening, Larson wanted her readers to think and get themselves involved into all the different sections of the presentation of the story itself. Seeing themselves and being able to reflect on the lives of the main characters, Larson used queerness to make an impact on how the readers see themselves in the mirror as they read through the lives and experiences of both Iren and Clare. Using two African American women as the main characters of the story strikes two particular vulnerabilities that can be seen in the American society today. It was as if Larson wants to impose that individuals who have the reputation to be in subjection to others are in the need to be burdened with situations that they would have never wanted to be in, but have to accept as it is already a part of their lives. Being a woman, the weaker gender of the society, along with an African-American citizen, a minority in the American community places both Irene and Clare in a situation of social jeopardy.
Eve Kosofsky Sedgwick specifically notes the use of queerness in novels as an important part of presentation in her article Queer Performativity. To this she notes that persons who self-identify as queer, by contrast will be those whose subjectivity is lodged in refusals or deflections…the emergence of the first person, of the singular, of the present, of the active and of the indicative are all questions, rather than presumptions for queer performativity (Sedgwick, 88). To this it could be realized that Larson did try to contend with the conflict between self, race and gender in her novel hence depicting the idea that when it comes to one's desire to be recognized, these three particular aspects of being becomes intertwined together and could either be used to define one's being as personally desired or as perceived by the society. The lines "to [Irene], security was most important and desired thing in life" specifically indicates how Larsen used the essence of identity as a key towards personal security especially for those who are considered as minorities in the community. Irene's relationship with her husband, her children and her childhood friend presented several different pictures of who Irene was and how she desired to secure herself from losing that one thing that she deemed important, her racial identity apart from her desire to belong to a society she did not belong to. For her, this is the security she needed to have in her life.
Womanhood and racial identity are both specific matters that were given attention in the queerness of the approach of Larsen's narrative. Notably, the masquerade of the characters with both their gender and racial identity cause them to adapt a lifestyle that was different to what they were actually expected to be accustomed to. Insistently, the queerness of the character of Clare compared to the more grounded desire of Irene to remain black, but be fully accepted by the society play a great role in representing the two different impacts of discrimination on African-American women who simply want to be accepted as part of the society. Herein, Larsen creates a vivid picture on how the Black American society itself becomes duly divided because of the difference of consideration that they envision the situations that they are involved with in relation to their racial recognition and the social connection.
References
Butler, J. (1991). Imitation and Gender Insubordination. Inside/Out: lesbian theories, gay theories.
Sandoval, C. Dissident globalizations, emancipatory methods, social-erotics.
Sedgwick, EK. (1993). Queer Performativity. A Journal of Lesbian and Gay Studies. Duke University Press.
Larsen, N. (1997). Passing. Penguin Classics.
Time is precious
don't waste it!
Get instant essay
writing help!
Plagiarism-free
guarantee
Privacy
guarantee
Secure
checkout
Money back
guarantee
Get a Free E-Book ($50 in value)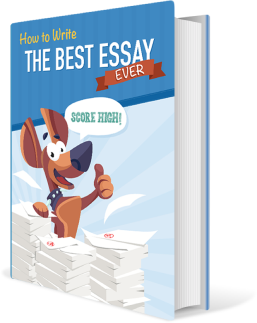 How To Write The Best Essay Ever!