Reign of Phil, Essay Example
Pages: 5
Words: 1482
Essay
This Essay was written by one of our professional writers.

You are free to use it as an inspiration or a source for your own work.
This book contains obvious elements from the 1945 classic Animal Farm and (not quite so obvious) The Ones Who Walk Away from Omelas, a short story from 1973. It very probably contains numerous other borrowed elements as well, too subtle for me to pick up. I believe the book has — rightly or wrongly — been read more or less as an allegory of American and international politics, perhaps of the middle east. If it weren't intended as an allegory, I think it would scarcely be worth either writing or reading at all, as it has no unique style to speak of, and it is not the kind of book that would likely become a best seller, as in fact it has not.
I thought that Saunders' original purpose in writing the book was basically to tell a more or less fantasy-type story of some kind. Allegories are themselves often fantastic in style, so the two go together. If any story lends itself to interpretation as an allegory at all, it will be taken as one by many of its readers. But I doubt Saunders had anything definite in mind when he started it, or perhaps no beginning in mind if he wrote the ending first.[1] In spite of having the appearance of a political allegory (with the near-senile President of Outer Horner possibly standing in for the late president Reagan, for example, or Inner and Outer Horner standing in for the West Bank and Israel), it is not presented in a consistent or unified way. To see what I mean, consider the fact that Saunders at first lets the reader assume that the residents of Inner Horner (and what is the significance — if any — of "Horner" and "Keller" as the name for the two nations?) are people. It is the natural assumption that anyone would make. But on page three we get a hint that the people may in fact be something else when we read "every part of Elmer but the octagonal shovel-like receptacle with which he scooped dirt when nervous" (a description that reminded me so quickly of WALL-E that I assumed — wrongly — that the movie had preceded the book). By page six, we definitely know it: [Phil] "was captivated by [Carol's] black filaments and transparent oscillating membranes, the delicate curve of her exposed spine" . . . (Saunders). It seems that everyone is some kind of machine-body combination of bolts, gears, brains, and alien bodies. One wonders if Saunders made us wait to find this out on purpose — which seems likely — and what is behind the delay. There must be an artistic purpose behind it. If not, then Saunders would be just guilty of sloppy writing, which I think is unlikely. (If nothing else, his editor would have caught it.) As it is, the reader is left to suddenly discover that the characters are alien robots, and no satisfying artistic reason is given for why that should be, because they could otherwise just as well be people.
It may seem like a minor point, but it is on such points that the success of a story can depend. At first, one might think that fooling the reader at first was a way to make that reader realize that he had made an assumption about the characters, and having made that assumption, must now rectify that with the fact that they are not people. That is difficult, given that the machine-alien hybrids behave (or at least think and talk) more or less like people do. So the reader has a conflict to rectify in his own mind. That is work the author makes the reader do. But I'm not sure the work is worth doing. I was not able to see any further point in making the characters aliens. In fact, their alien qualities became a bit of a nuisance because they are so irrelevant. So is there another reason for it? We can never really know, but we can theorize.
My theory is that by doing so Saunders creatively separated or linked — I can't tell which — his story further from or closer to Animal Farm, which the story clearly is at least partially based on or copied from. (Among other examples, the disassembling of the creatures at the Peace-Encouraging Enclosure reminded me of Napoleon the pig's slaughter of various barnyard animal-comrades after Snowball the pig's disgrace and expulsion. And Phil's sign "Loyalty. It's Super!" sounds like Squealer's admonition that "Bravery is not enough. Loyalty and obedience are more important" (Orwell).
The comparison of Saunders' story with The Ones Who Walk Away from Omelas is more subtle, and it may be an element that Saunders himself is not even be aware of. In that rather minor but effecting story, you will recall that the quality of life of those in the town of Omelas was dependent on the squalid imprisonment of a child, kept for life in a dark basement:
But there is nothing they [the villagers] can do. If the child were brought up into the sunlight out of that vile place, if it were cleaned and fed and comforted, that would be a good thing indeed; but if it were done, in that day and hour all the prosperity and beauty and delight of Omelas would wither and be destroyed. Those are the terms. (Le Guin)
That is how it turned out to be for Outer Horner and Inner Horner. When Phil began destroying Inner Horner, it turned out to be the destruction of Outer Horner as well at the hands of some kind of divine power, just a nicer divine power than the one that dictated its terms to Omelas.
It is the connection — real or imagined — with these two stories that provides Saunders' tale with traction in the real world. Animal Farm, a classic allegorical tale, portrays communistic totalitarianism in its true light through literature. Such governments and their ideologies may be on the wane today (at least for the moment) but plenty of similar cults have arisen in their place. As for Omelas, the term political correctness comes to mind. The scientific establishment, being funded largely by the government, is essentially a command economy like the military. Researchers have to suppress inconvenient data or conclusions for their career's sake. Perhaps the educational establishment's politically sensitive fine-tuning of textbooks is another example.
Another objection to the story as allegory (or anything else) is that it leaves unaddressed the conflict between Phil and Carol. She survives the disassembling, but apparently only by chance — or perhaps Saunders didn't want to address their relationship any further simply because his story could not support any further emotional freight at that point. Phil is damaged by the high-pitched wailing coming out of the enclosure, but that wail and Phil's reaction to it only makes sense if it comes from Carol. Instead, the reader is left to just accept the high-pitched and disabling noise from within. This, along with my other gripes, makes me think of the story as too loosely constructed to be taken seriously as literature, whatever its genre.
In conclusion, I don't think that the author succeeded in his allegory, if that is what it really is. Actually I don't think the story succeeds as any kind of literature because I don't want to re-read it, and that, for me, is as good a definition of what literature isn't as any I can think of. But there is also the problem of having an allegory with at least one probable source: the reader doesn't really know whether or not to include that source in thinking about the story itself. Am I suppose to ignore the likely Animal Farm link? Why should I? It would force me to think even less of Saunders' story — that maybe he copied it in the hopes no one would notice the similarity. Or maybe he thought that readers were supposed to noticed it and use that as a key to understanding the story. Who knows? The presidential Advisor reminded me of The Simpsons' Smithers in the way that he addresses the aged president as sir, but it made me wonder if Saunders did that on purpose, or whether he aped the character unconsciously. The book raises too many questions and can provide too few answers. So I don't think it is effective overall.
Works Cited
Dugan, Beth. Bookslut. December 2005. 28 July 2013 <http://www.bookslut.com/fiction/2005_12_007305.php>.
Le Guin, Ursula. The Ones Who Walk Away from Omelas. October 1973. 27 July 2013. <http://www-rohan.sdsu.edu/faculty/dunnweb/rprnts.omelas.pdf>.
Orwell, George. Animal Farm. Woodstock: Dramatic Publishing, 2005. Book. <http://msxnet.org/orwell/print/animal_farm.pdf>.
Saunders, George. The Brief and Frightening Reign of Phil. New York: Berkley Publishing Group, 2005.
[1] According to one source, he wrote the book on a bet from a friend to write a story where all of the characters were abstract shapes. Apparently that is what the story is "really" about. See the Dugan reference.
Time is precious
don't waste it!
Get instant essay
writing help!
Plagiarism-free
guarantee
Privacy
guarantee
Secure
checkout
Money back
guarantee
Get a Free E-Book ($50 in value)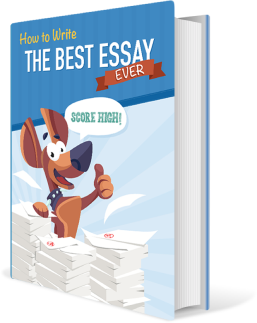 How To Write The Best Essay Ever!