Resolution of Health Disparities, Coursework Example
This Coursework was written by one of our professional writers.

You are free to use it as an inspiration or a source for your own work.
Introduction
A number of health indicators have been identified that have a lasting impact on the health and wellbeing of many people. These indicators demonstrate the importance of recognizing specific areas of focus where the needs are most significant in order to accomplish the intended objectives and to be proactive in the formulation of strategies to accommodate these needs effectively. In the workplace environment and in local communities, a number of health issues are of critical importance, and subsequent health indicators have been established by HealthyPeople.gov (2015) in order to determine how these indicators impact the life span. These tools require an effective understanding of the different elements which impact a given group of individuals and how to best move forward to meet these needs effectively. One issue to consider is mental health, which has a significant impact on quality of life and productivity in many ways throughout the world. In a given community, mental health must be taken very seriously because it threatens the overall integrity and value of a given population when the issue is ignored or is otherwise limiting for many people. Since mental health is a common issue for many people, it is worthy of further consideration and an examination of its impact on quality of life within the community and also within the workplace setting.
Body
Mental health embodies many key variables, and these require an effective understanding of the different areas where individuals might be challenged by personal mental health concerns that impact their quality of life (HealthyPeople.gov, 2015). Mental health represents a significant challenge for many people throughout communities, thereby requiring significant resources and support in order to achieve the intended outcomes (HealthyPeople.gov, 2015). The mental health status of many people is contingent upon a number of essential factors that may occur throughout the life span; however, the prevention of severe mental difficulties must be of critical importance of this population. Mental health issues must also be addressed in the context of improved quality of care to treat all patients with mental conditions with the utmost respect, professionalism, and courtesy (Amaddeo & Tansella, 2013). In this manner, patients must be able to obtain support and guidance in a timely manner within a given community or workplace setting in order to treat the condition effectively and without significant delays (Amaddeo & Tansella, 2013).
Treating mental health concerns with pharmacological therapies is not an uncommon phenomenon; however, this requires an astute level of knowledge and resources in order to promote a greater sense of normalcy and focus (Drake et.al, 2014). At the same time, these treatments must be carefully examined prior to prescribing them to patients in order to manage the root of the problem more effectively (Drake et.al, 2014). In this context, it is also important to identify the tools and resources that are essential to enable patients to receive access to the appropriate treatments in a timely manner to alleviate symptoms (Drake et.al, 2014). These factors require an understanding of prior evidence in order to facilitate the best possible treatments for patients that will have the greatest possible impact (Drake et.al, 2014). In this manner, patients must be able to receive treatments that will support their care and overall wellbeing (Drake et.al, 2014). For many of these patients, it is necessary to evaluate the conditions under which they receive treatments and why different decisions regarding treatments are made (Drake et.al, 2014). Mental health needs require a continuous strategy in order to accommodate a variety of situations, including but not limited to patients with mild to severe mental illness (Drake et.al, 2014). In all cases, support from family members and friends is critical and demonstrates the importance of developing methods to achieve effective outcomes and to be proactive in meeting patient needs effectively in an effort to minimize side effects and other complications in patients, using the evidence that is available (Drake et.al, 2014).
Finally, patients with mental health concerns must be treated with the utmost respect and a level of quality that will support the preservation of their health and wellbeing (Paniagua & Yamada, 2013). This requires an understanding of cultural identifiers, needs, and expectations that may impact the life span and how an individual responds to difficult decisions that impact mental health and vice versa (Paniagua & Yamada, 2013). These considerations must reflect the importance of addressing new methods of recognizing mental health concerns as early as possible in order to prevent even more difficult complications and challenges (Paniagua & Yamada, 2013). The cultural differences of patients with mental health concerns may have a lasting impact on outcomes and may also reflect the need to develop sound and reasonable treatment and support methods that will improve outcomes for patients with different mental health issues (Paniagua & Yamada, 2013).
Conclusion
Mental health issues do not discriminate and impact members of the population in different ways. Therefore, it is important to identify some of the most important areas where mental health concerns impact a given population in order to treat these groups effectively and with the utmost focus and attention on patient care needs above all other considerations that influence these groups. These factors will enhance the delivery of care to this patient population and will provide a basis for examining new ideas effectively and consistently to achieve the desired treatment outcomes, while also aiming to improve quality of life for this group of patients as best as possible.
References
Amaddeo, F., & Tansella, M. (2013). Quality of mental health care indicators to improve care. Epidemiology and psychiatric sciences, 22(01), 1-2.
Drake, R. E., Goldman, H. H., Leff, H. S., Lehman, A. F., Dixon, L., Mueser, K. T., & Torrey, C. (2014). Implementing evidence-based practices in routine mental health service settings.
HealthyPeople.gov (2015). Mental health. Retrieved from https://www.healthypeople.gov/2020/leading-health-indicators/2020-lhi-topics/Mental-Health
Paniagua, F. A., & Yamada, A. M. (Eds.). (2013). Handbook of multicultural mental health: Assessment and treatment of diverse populations. Academic Press.
Stuck with your Coursework?
Get in touch with one of our experts for instant help!
Messenger
Live chat
Time is precious
don't waste it!
Get instant essay
writing help!
Plagiarism-free
guarantee
Privacy
guarantee
Secure
checkout
Money back
guarantee
Get a Free E-Book ($50 in value)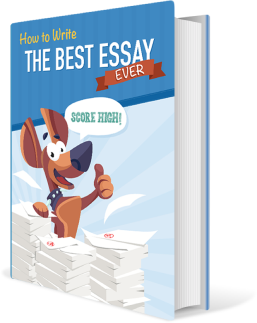 How To Write The Best Essay Ever!