Riverbend City End-of-Life-Mission, Coursework Example
This Coursework was written by one of our professional writers.

You are free to use it as an inspiration or a source for your own work.
Introduction
Riverbend City and its healthcare focus emphasize high quality care and treatment for all patients. Therefore, it is necessary to develop new strategies and approaches to encourage patient care and wellbeing at all stages, including end-of-life care. Nurses and other caregivers must recognize the trends and develop strategies to facilitate positive outcomes and expand patient care protocols at the end-of-life for terminally ill patients with cancer or other diseases. Many issues arise during this stage, including differences of opinion between family members that may lead to specific conflicts (Riverbend City). Therefore, it is important to identify specific factors that play a role in establishing comprehensive end-of-life care for patients in need of these services (Riverbend City). In addition, conflicts between family members and clinicians must be resolved to prevent negative outcomes for patients. The following discussion will address the challenges of end-of-life care from the perspective of clinical professionals and family members in order to support patients and consider their wellbeing, in spite of potential conflicts that may arise in regards to their care.
Analysis
End-of-life care introduces many challenging issues for patients that demonstrate the importance of open dialogue regarding patient and familial concerns. Nurses must play an integral role in addressing concerns and providing adequate support for patients and family members when a terminal illness has been identified. It is the responsibility of nurses to exercise concern for patients under very difficult circumstances, while also balancing the needs and wants of the patients themselves and their family members (Chan and Webster, 2010). This process includes the ability to recognize pathways to end-of-life care that will support effective decision-making for patients requiring treatment at this stage (Chan and Webster, 2010). With the example provided, nurses must consider how to approach the patient's wife and to try to reason with her to recognize that her husband's needs are top priority (Chan and Webster, 2010). Nurses should identify methods to minimize these conflicts and to provide the best possible care to the patient in this scenario.
For this patient, effective end-of-life care must be addressed with family members and the patient, including hospice care. One of the key areas for nurses to consider is communication because in many cases, this is often limited and may prohibit effective quality of care for patients, such as the example patient (Zheng and Temkin-Greener, 2010). Communication among nurses is likely to improve the assessment process for end-of-life care and will demonstrate the impact of these efforts on communication between nurses, patients, and family members (Zheng and Temkin-Greener, 2010). The efforts made to provide patients with adequate support and guidance in the transition to hospice care is particularly challenging; therefore, it is necessary to develop models of communication that will support these objectives and create opportunities to improve patient comfort during this difficult stage (Zheng and Temkin-Greener, 2010).
Nurses working with end-of-life care patients must identify the key factors in cases in order to determine an effective plan of action that will provide numerous benefits to nurses in a manner that is consistent with nursing practice objectives. Facing the end-of-life is an extremely difficult era for patients and their families, and when hospice care is required, these tasks are particularly daunting to caregivers (Meier et.al, 2011). Hospice care also requires the intervention of a variety of knowledge-based experts to improve these experiences for patients so that comfort is maximized (Meier et.al, 2011). A new approach to hospice care has been considered in recent years in order to accommodate patient needs more effectively and to demonstrate that hospice care requires increased education and guidance from clinical and psychological professionals in order to improve outcomes and enable end-of-life care to be achieved as promised (Meier et.al, 2011). Hospice must garner trust and from a patient perspective and should also be recognized for its dedication and commitment to patients at the end-of-life (Meier et.al, 2011). These efforts will support the continued expansion of growth in community-based support for hospice care that will have a significant impact on patient care and wellbeing during this stage (Meier et.al, 2011). Hospice care involves many components; therefore, these areas must be identified and organized in such a way that they capture the attention and focus of nurses and other care providers to ensure that patient wellbeing is maximized and supported at all times by a caring and supportive environment of trust and guidance (Meier et.al, 2011).
Conclusion
End-of-life care introduces many challenges to patients and their families, including the shock of terminal illness and its impact on human existence. Therefore, it is necessary for nurses to play a critical role in end-of-life care and to recognize that their contributions will be important in addressing conflicts between patients, their families, and other clinical staff members. Reducing these conflicts must be a key priority for nurses using effective communication and other proven techniques to allow patients and family members to express their wishes without interfering with quality of care. These efforts will demonstrate the positive impact of hospice care on end-of-life patients and their families and the ability to manage the final stage of life with full dignity and respect for the knowledge, expertise, and skills of nurses and other clinicians who provide care in these settings.
References
Chan, R., and Webster, J. (2010). End-of-life care pathways for improving outcomes in caring for the dying. The Cochrane Library, DOI: 10.1002/14651858.CD008006.pub2
Meier, D.E., Isaacs, S.L., and Hughes, R. (2011). Palliative Care: Transforming the Care of Serious Illness. John Wiley & Sons. Riverbend City: End-of-life mission, 1-8.
Zheng, N.T., and Temkin-Greener, H. (2010). End-of-life care in nursing homes: the importance of CNA staff communication. JAMDA, 11(7), 494-499.
Stuck with your Coursework?
Get in touch with one of our experts for instant help!
Messenger
Live chat
Time is precious
don't waste it!
Get instant essay
writing help!
Plagiarism-free
guarantee
Privacy
guarantee
Secure
checkout
Money back
guarantee
Get a Free E-Book ($50 in value)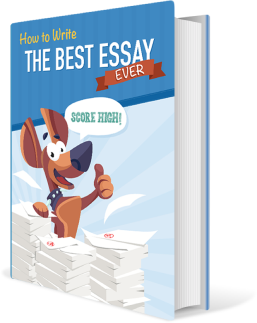 How To Write The Best Essay Ever!