Salary.com's Online Data, Essay Example
Pages: 4
Words: 1107
Essay
This Essay was written by one of our professional writers.

You are free to use it as an inspiration or a source for your own work.
Introduction
There are a number of attractive positions within different industries, including those related to business. The following positions of interest are described in the context of their level of compensation:
Senior accountant: The median annual salary is $70,297, the 25th percentile is $63,452, and the 75th percentile is $77,962; the total cash compensation rate is $73,039 at the median level (Salary.com, 2015)
Stock Broker: The median annual salary is $58,510, the 25 percentile is $50,869, and the 75th percentile is $63,340; the total cash compensation rate is $61,239 at the median level (Salary.com, 2015)
Product/Brand Manager: The median annual salary is $93,141, the 25 percentile is $80,814, and the 75th percentile is $106,768; the total cash compensation rate is $99,539 at the median level (Salary.com, 2015).
Jobs Paid More/Less
Surprisingly, the stock broker is paid less than the senior accountant and the product/brand manager, as I expected this group to earn higher salaries. The latter position earns the highest salary, but since this is a management role, this is not surprising. Those with higher level career paths pay more than the position that appears to be entry or moderate level.
Bonuses
It appears that the salaries combined with bonuses appear to be based upon a percentage of the median salary; therefore, each bonus reflects a different amount and are not uniform in nature. This is not a surprising revelation because bonuses are often structured on the basis of one's salary and position within the firm itself.
Value of Stock Options
The website does not provide specific information regarding stock options; therefore, it is not possible to determine on the basis of this website alone whether or not stock options are available to employees under this scenario. It is likely that some of these positions include stock options, but the data does not specifically reflect this option as noted.
Job Descriptions
The job descriptions for each position are relatively accurate in that they provide a general overview of these positions and what is required of potential candidates in these positions. It is likely that these descriptions are written with the averages in mind so that there is not a high level of specificity to these descriptions, thereby conveying a more general approach to the discussion rather than a position specific within a given organization.
Pay Levels at the Regional Level
At the regional level, pay scales for these positions are likely to be different because they reflect a different set of economic conditions and median rates than the national average. This is not surprising because at the regional level, pay scales are largely different from each other. For example, a position in Los Angeles, CA or New York City will have a different salary than one in Detroit, Michigan or Little Rock, Arkansas. This is a general testament of the overall economic state of these areas, as well as the cost of living that is attached to these locations.
Salary Negotiations
A number of factors are associated with salary negotiations and convey the importance of regional salaries and economic conditions, along with levels of experience and level of education. Each of these criteria must be considered in the development of a successful salary structure and framework to meet the needs of the position and the overall needs within the industry as a whole. Each individual will likely ask for an increase from the salary that is offered and the tendency is to meet in the middle regarding these matters in order to satisfy both parties of the deal.
Labor Market
Depending on the region or the city, the labor market for these roles is higher in some areas than in others. For example, there is likely to be a larger number of stock brokers in larger metropolitan areas such as New York and Chicago, while accountants are dispersed throughout the United States on a more even level. Product and brand managers tend to be concentrated in areas where there are concentrations of different types of industries that require these positions. The salaries are significantly different in larger cities versus smaller areas with lower numbers of people within the population.
Median Salary vs. Low and High Averages
The variation among the different salary ranges is anywhere from approximately $5,000 to $15,000; therefore, these considerations must be taken into account when addressing the needs of the population within a given region. The economic conditions of the region and the overall level of compensation in these areas must be competitive within that area; therefore, they must reflect the importance of the areas of focus within a given region.
How Salary Data is Developed
Salary data is developed as a result of a compilation of employer-reported information, compensation reviews, and market data in order to develop an understanding of how these salary figures are derived (Bayarea.salary.com). This is designed to identify the standards within the industry that are likely to have the greatest impact on employers as they establish salary rates that are competitive with the rest of the industry but also considerate of their location in order to provide fair and equitable figures as best as possible.
Free vs. Consultant Surveys
The use of free data is far more efficient for the average user and may be used by employers to develop basic benchmarks. However, the use of consultant surveys also has much value because it captures an understanding of a given industry and the types of candidates that will be qualified for these positions. Therefore, it is important to use consultant services in industries where specialization may be required and other needs that do not fit the traditional mold of the industry.
Justification of Higher Salary Than Projected
Some employees with specialized or a high level of experience in an area where it is difficult to find candidates may be required to justify the need for a higher salary for a given position; however, this is an important step towards the discovery of a potential candidate that will have great value for an organization and who might fulfill a need that other candidates cannot fill.
Conclusion
This exercise was useful because it provided an understanding of the different elements of salary development that are often considered when determining the salary to offer for a given position. With the variables in place, it is necessary to evaluate these circumstances effectively and to be proactive in meeting the needs of the given industry and the region in which it is located. This process will demonstrate an important need for an organization to develop its salary structure based upon existing data, but to also consider other factors that may impact these decisions for different reasons that involve local economics, skillsets, and levels of experience, among other factors.
References
Bayarea.salary.com. The source of Salary.com's online data. Retrieved from http://bayarea.salary.com/docs/salwizhtmls/methodology.html
Salary.com (2015). Retrieved from http://www.salary.com/
Time is precious
don't waste it!
Get instant essay
writing help!
Plagiarism-free
guarantee
Privacy
guarantee
Secure
checkout
Money back
guarantee
Get a Free E-Book ($50 in value)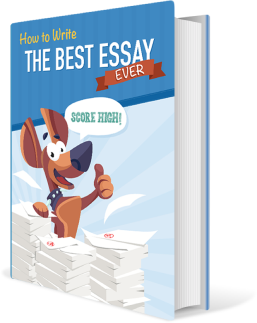 How To Write The Best Essay Ever!