Santeria Cuban Religion, Essay Example
Pages: 5
Words: 1445
Essay
This Essay was written by one of our professional writers.

You are free to use it as an inspiration or a source for your own work.
Introduction
According to Loewenthal (14), which was published in the year 2000, religion refers to the worship and belief of a superhuman controlling strength; in particular a personal god or God. It is also defined as a particular system of worship and faith. Interest or pursuit to which a person ascribes supreme importance entails religion. Religion has become something embedded to human societies from time immemorial. Virtually, there is no society that lacks religion in the world. All human beings even those who seem atheistic have a form of religion. Human beings ascribe supreme authority to gods, God the creator or to nature, and all these act as forms or religion (Ibid). Santeria religion is a religion that has become popular in Cuba. In this paper, I am going to inform you much about Santeria. I will concentrate on the origin, history, beliefs and worship services or practices of this religion in Cuba.
Origin of Santeria
Many of you seated here think that Santeria is a religion native to Cuba, owing to its rampancy in the country. You are terribly wrong on such thoughts. You ought to connect historical events well in order to trace the origin of Santeria. To open up your minds I would like to remind you of the slave trade and the Trans-Atlantic Trade. What does that bring into your minds? The trade involved the movement of African people from West Africa into the new found lands including Brazil, Haiti, Cuba, the Southern USA, Trinidad and Puerto Rico amongst other Caribbean basin countries (Nunn 21). With the arrival of the African slaves in Cuba, they had to convert into Catholicism. However, many of the slaves continued practicing their native religions in addition to Catholicism. Therefore, there were two systems of religion carried out by the people simultaneously. The African slaves did not see any contradiction between Relga de Ocha(Santeria) and Catholicism as explained by (Olmos and Lizabeth 7) in their book that was published in 2011. The slaves could describe themselves as Catholic faithful, attend masses, and baptize their children the Catholic way. They did all these while carrying out, in their Lucumí temple-house (Ibid), African-based religion in their homes or in a religious elder's home. I hope the account I have given concerning the origin of the religion has dispelled your confusions and misconceptions.
History of Santeria
Santeria, a Spanish word meaning "the way of the saints" confuses most of you to think that the religion originated from Spain. The people from the Yoruban nations of West Africa are the ones who brought Santeria to Cuba as noted by Gobin and Géraldine (22) in their journal that was published in 2013. The African slaves were taken as slaves in large numbers during the 19th century first decades. The name "Santeria" come from Yoruba deities known as orishas and the Roman Catholic piety saints called santos (Ibid). The religion has been referred to by contemporary practitioners as the "Lukumi religion" or "the religion of the orishas.
Frigerio asserts that the Cuban Revolution of 1959 until early 21st century saw massive migrations of Cubans from the island country (40). The immigrants took Orisha religion into cities across the Americas, especially New York and Miami cities. Other Latino communities, white Americans and African Americans also experienced an impact of the Santeria tradition because of the migration of the Cuban communities. Most of you seated would like to know the data for the Santeria religion devotees, which is unfortunately lacking perhaps because of their habit of secretiveness. The devotees of the religion view the religion as worldwide, and the religion has gained public recognition. For instance, the U.S. Supreme Court, in 1993, unanimously upheld the controversial animal sacrifice rite as a right of the Santeria devotees as asserted by (Feldman 222) in their journal that was published in 2003. The case was called Church of the Lukumi Babalu Aye v. Hialeah.
The Beliefs and Worship of the Santeria Religion
Many of you misconceive Santeria that it is a polytheistic religion, which is not. The thought that the devotees of the religion worship many gods is not infinitely true. The religion has one supreme God called Olodumare or Olorun, who is the Creator as enumerated by (Olmos and Lizabeth 6) in their publication that was printed in 2011. According to the religion, God is so vast, cannot be known and that it is impossible to communicate with Him, thus humans can only communicate to Him through the Orishas.
Some of you might want to have a look at the documents such as religious books of the Santeria religion. You are so unlucky if you have such thoughts because the religion, like all the Afro-Cuban religions, is an oral tradition practice. In their journal, (Frigerio 43) argues that children as young as 4 and 5 years already have tremendous knowledge of the words for praise songs as well as public rituals. The communities involved have tight-knit families, thus they can easily pass their religion orally to their children. Therefore, the religion has thrived successfully without documentations for children recite the practices.
According to Lefever (319), in their journal that was published in 2006, the Santeria belief in Ashe, the spiritual or divine energy that is the universe's foundation. Everything human and animal has ashe according to Santeria. Humans have the ability to transform themselves and their environment through the power of their ashe. Perhaps you would like to know the role of celebrations involving song and dance in the religion. The religious devotees belief that dance, song and rituals increase ashe's level at the community to the degree that the Orishas join the ceremonies or celebrations by mounting on the priests of the Santeria (Ibid). According to Santeria ashe also means "blessing" in form of water, animals, other people and herbs amongst others.
What are the Orishas? Most of you perhaps would love to understand more about this. Orishas embody all aspects of nature such as rivers, oceans, thunder, rain, mountains and iron and human traits such as nurture, love, intelligence, aggressiveness, sexuality and cunning as stated by (Lefever 323) in their journal that was published in 2006. You must have noted that the embodiments comprise of both positive and negative aspects. The ocean can be calm or violently stormy. Yemaya has both aspects (Ibid). Human intellect may be weak or strong, which are both aspects of Obatala. The universe consists of all Orishas' natural manifestations, while humans are composed of all their human traits. Humans possess more certain personality aspects than others. Therefore, the goal of human life according to Santeria is to be in balance with all traits of one's personality and those of nature including fulfillment of one's personal destiny.
The Santeria also practice ita, the practice of speaking via 16 cowry shells, which are thrown by a knowledgeable person to seek divination (Gobin and Géraldine 13). In this case, a talented Santero gives interpretation of the issues facing a person and how to resolve them. Do you think that Santeros recognize ancestors? The answer is yes. The devotees recognize their ancestors, called Egun, as they begin their ceremonies by acknowledging them and making prayers to them as argued by (Lefever 323) in their journal that was published in 2006. The Santeria religion is extremely a personal relational religion. The individual's communication with the Orishas and Egun constitutes the primary form of worship. Community worship occurs during initiations and drumming celebrations. Prayer occurs mainly through dancing and singing, with drum accompaniments as vessels to communicate to Orishas and God.
In conclusion, you have seen how interesting the Santeria religion is. You can conduct independent research for yourselves and you will surely come across similar information I have just told you. The religion is native to West Africa and not Cuba. The devotees of the religion, even though they might attend Catholic masses, carry out the Santeria religious practices in their homes.
Works Cited
Feldman, Stephen M. "Religious Miniorities and the First Amendment: The History, the Doctrine, and the Future." U. Pa. J. Const. L. 6 (2003): 222.
Frigerio, Alejandro. "Re-africanization in secondary religious diasporas: constructing a world religion." Civilisations(2004): 39-60.
Gobin, Emma, and Géraldine Morel. "Ethnography and Religious Anthropology of Cuba: Historical and Bibliographical Landmarks." Ateliers d'anthropologie. Revue éditée par le Laboratoire d'ethnologie et de sociologie comparative38 (2013).
Lefever, Harry G. "When the saints go riding in: Santeria in Cuba and the United States." Journal for the Scientific Study of Religion (2006): 318-330.
Loewenthal, Kate. Psychology of religion. Oneworld Publications, 2000.
Nunn, Nathan. The long-term effects of Africa's slave trades. No. w13367. National Bureau of Economic Research, 2007.
Olmos, Margarite Fernández, and Lizabeth Paravisini-Gebert. Creole religions of the Caribbean: An introduction from Vodou and Santería to Obeah and Espiritismo. NYU Press, 2011.
Time is precious
don't waste it!
Get instant essay
writing help!
Plagiarism-free
guarantee
Privacy
guarantee
Secure
checkout
Money back
guarantee
Get a Free E-Book ($50 in value)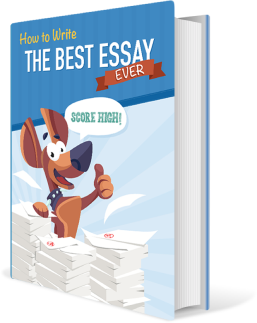 How To Write The Best Essay Ever!