Science vs Theology, Term Paper Example
This Term Paper was written by one of our professional writers.

You are free to use it as an inspiration or a source for your own work.
People believe that the relationship between Science and Christianity has is a troubled one (Harrison 120). Religion critics who argue that religious faith is incompatible with scientific outlook and that support such assumptions; this has always been the case. However, this is not true, looking at the meaning, the purpose, and the values of this two disciplines indicate some relationships as well as similarity. As reported by Harrison (201) in his publication, the historians of science know that the religious factors played a significant positive role in the emergency and persistence of the modern science. In fact, theological consideration informs the idea that mathematical law governs nature. In addition, the religious perspective influenced the move towards offering mechanical explanation in physics. On the other hand, the adoption of a literal approach to the interpretation of the bible is assumed an impendent to science. It played a key role in these developments hence promoting utilitarian and understanding of the natural world, which was conducive to the scientific approach. It is for this reason that Science and Religion are related. Based on these views, this paper argues that in terms of meaning values and purpose, Science, and theology are unity of opposites. They are like two circles that intersect with partial overlaps, containing important mutual individuality and contributions to make to each other; while maintaining their thumbprints.
In terms of meanings, to see from a macroscopic perspective, science tends to know "how" questions, while theology answers "why". According to Polkinghorne (2014), theology discipline reflects upon religious experience, just as science reflects to on human investigation of the physical universe. Therefore, both science and theology are exploring the nature or reality but clearly do so at different level. For instance, Polkinghorne (2014) suggests, for science, the objective of study for the natural sciences is the physical world and the living beings that inhabit it. Therefore, science generally probes the universe. The cognitive scientific domain such as astrophysics, biology, and chemistry serve as the basic components in the formation of the universe. It constitutes the fundamental methodologies as a way of access to perceptions of the universe constructively. On the other hand, theology tends to discover the relationships behind the appearances and thus find out the truth that we come to recognize God that is imminent in human beings as well as recognize the overlap between science and theology.
Both science and religion agree that everything that exists has an explanation for its existence. This is the connection between the two disciplines in term of meaning. Several scholars agree with this view. For instance, according to McFague (91), if the explanation of the existence of any living thing does not exist, that explanation is God. Moreover, according to an evolution biologist Barash, the existence of God is undeniable. In his attempt to support evolution, Barash suggests that if God exists, then he could have used anything under the sun – including evolution -to work his way. Therefore, whatever begins to exist has a cause, and when the universe began to exist with a cause, science can set up a premise in an argument for a conclusion having theological significance. However, it is important to note that neither science nor theology has attained exhaustive knowledge to explain the nature. These two disciplines believe that they achieve much crucial aspect and the making of the maps of reality that are adequate for some purpose.
In terms of purposes, theology is to understand the existence of human beings as earthlings spiritually, and God is considered as imminent divine presence in the processes of creation and the universe at large. On the other hand, Science focuses more on physical law as well as natural phenomenon that is operated by the natural world that we live in and keep exploring for. According to Horan (14), humans have two basic natures, the physical, and the spiritual, which is concluded into dualism.
Polkinghorne (39) observed that Science is more object, descriptive and logical, with no need to put into feelings. On the other hand, theology is normative, stressing revelatory acts of divine self-disclosure, including exploring the relationship between God and humans. It also explains the responsibilities that human need to burden and the divine mission that all human beings are faced with in the process of being created. However, both science and theology play a key role to our existence. For example, McFague (84) states human beings are in the circulation of decentralization and centralization due to the characteristics of the common creation story. We are in a vast community within the eco-system; each of us has the potential to live responsibly and appropriately in our common home. Therefore, we are endowed with great ability to flourish ourselves, in an imminent way. Science and theology helps us achieve this ultimate mission.
In terms of values, when encountering problems, which are spiritual and philosophical, and therefore cannot be resolved scientifically, we tend to choose and illuminate it by a theological perspective, partly because theology is, to some extent, informed by science. This is evident by the McFague (93) suggestion that human being and other living things are because of a natural, a moral process, with no indication of a benevolent, controlling creator. If the explanation of its existence does exist, that explanation is God. Furthermore, in support of this idea, Polkinghorne (14) observed an important element in the contemporary debate between science and religion is the recognition of the importance of limit question. Limit question refers to the issue that arises from doing science, but which goes beyond science's self-limited power to answer. As in other word, theology furnishes the conceptual structure in which science can flourish (Yale 3). Therefore, even if theology is not able to tell science what it may discover, but still provide directive instructions and science in turn guide the basic routes of theology. In conclusion, as we have seen the meaning, values and purpose of Science and theology are like two circles that intersect with partial overlaps, containing important mutual individuality and contributions to make to each other, while maintaining their thumbprints.
Works Cited
Barash, David P. God, Darwin and My College Biology Class – NYTimes.com. September 27, 2014.
Horan Daniel . "The Ignorance of Some Scientists" Dating God francision spirituality for the 21st century. Accessed by 18th april 2015
McFague Sallie, "An Earthly Theological Agenda" In Ecofeminism and the sacred, edited by Carol Adams, New York: Continuum, 1993. 84-98
Polkinghorne, J. C. The Science Debate and Religion. Cambridge, UK,April 2007.
Yale, Elizabeth. "The sources of creationism's Disjointed Science." Religion and Politics: Fit for Polite Company. October 8, 2014. http://religionandpolitics.org/2014/10/08/the-sources-of-creationisms-disjointed-science/ [Accesed October 22,2014].
Stuck with your Term Paper?
Get in touch with one of our experts for instant help!
Messenger
Live chat
Time is precious
don't waste it!
Get instant essay
writing help!
Plagiarism-free
guarantee
Privacy
guarantee
Secure
checkout
Money back
guarantee
Get a Free E-Book ($50 in value)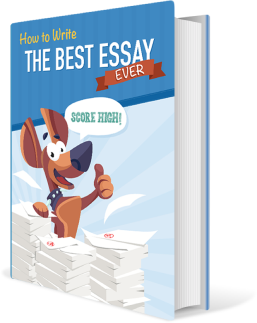 How To Write The Best Essay Ever!