Self-Reflection on Cultural Competence, Coursework Example
This Coursework was written by one of our professional writers.

You are free to use it as an inspiration or a source for your own work.
Introduction
From a learning-based perspective, nurses must recognize the value of cultural and linguistic competence in their efforts to provide greater quality of care and treatment to all patients. This is best recognized through enhanced education and training in this area in order to recognize cultural diversity in its greatest form. Patients from different cultures often possess different needs, values and expectations; therefore, these differences must be addressed as nurses provide patient care to address a variety of healthcare concerns. It is the responsibility of nurses to demonstrate their cultural savvy and to exercise appropriate behavior, language, and support for all patients, regardless of their culture. From a personal point of view, the ability to achieve optimal cultural competence supports the ongoing development of new perspectives to work and communicate with patients more effectively at all times in order to achieve the desired results. Therefore, approaches to cultural competence are not static and must be explored on a continuous basis so that patient care and treatment does not suffer due to lack of knowledge or is not compromised in any way.
Analysis
Cultural and linguistic competence also represents a challenge to all nurses, even when they begin as students acquiring the basic knowledge to perform well in the profession. For example, nurses in BSN and other education programs must be prepared to manage the challenges of the profession, and this is not achieved using a single resource or training tool (Kardong-Edgren et.al, 2010). At the same time, it is necessary to consider the different challenges associated with patient care and treatment is it is impacted by cultural competence, because without even recognizing it, some nurses may treat patients and approach their care differently. This type of behavior is appropriate when cultural awareness is satisfied, but when these changes are made on the basis of lack of knowledge, other problems are likely to occur that are both unwelcome and inappropriate for a variety of reasons.
Achieving optimal cultural and linguistic competence in the nursing environment is a product of many different ideas and perspectives so that nurses possess the training and awareness of their own behaviors that is required to make informed decisions regarding patient care and treatment (Allen, 2010). This is often deeply rooted in the education and training that nurses receive and supports the ability to recognize when behaviors or approaches might be inappropriate for a given patient population (Allen, 2010). Therefore, it is essential to develop strategies that are first explored in the educational environment so that patient care is optimized and treatment is not impacted by personal beliefs regarding cultural diversity and the type of patient care that may or may not be appropriate for a given population (Allen, 2010).
Nurses must continuously reflect upon and address their behaviors so that patient care is not compromised. This is particularly relevant in cases where cultural diversity is likely to influence decision-making and related outcomes. Therefore, it is important to identify these challenges and to take the steps that are required to ensure that patient care is not affected by the limits of cultural and linguistic competence. Nurses must continuously reflect upon their own beliefs regarding cultural competence so that all possible opportunities are explored to provide effective patient care and treatment, regardless of individual perceptions or beliefs. The efforts made throughout nursing education to expand cultural competence must be evaluated on a consistent basis so that a variety of strategies are employed (Long, 2012). This is perhaps the most effective means of addressing cultural competence in the nursing environment without compromising the quality of patient care and treatment that are provided (Long, 2012). Nurses must act as students at all levels, regardless of their knowledge base and levels of experience because they must serve in the capacity to acquire knowledge on a continuous basis to better serve their culturally diverse patient populations (Long, 2012).
The support that nurses provide to patients must also be deeply rooted in cultural awareness and acceptance at all times. This will provide a greater opportunity to explore value and belief-based differences without hesitation to encourage positive outcomes for all patients. Upon self-reflection of these objectives, it is important to recognize weaknesses and to address these concerns in a manner that is professional, appropriate, and open to change, using existing concepts in the process (Balcazar et.al, 2009). In this context, cultural competence requires an effective understanding of the challenges and considerations of different models, many of which may be applied in similar settings to achieve the desired results (Balcazar et.al, 2009). It is expected that these efforts will have a positive impact on patient care and treatment for patients, regardless of their individual cultures and belief systems (Balcazar et.al, 2009).
Conclusion
From a nursing perspective, self-reflection in cultural competence is a challenging yet rewarding process that supports the continuous growth and development of new perspectives to support high quality patient care and treatment. It is important to identify any issues regarding cultural diversity as they arise and consider the consequences or ramifications of any behaviors that may have a negative impact on patient care and treatment. In using self-reflection in this capacity, nurses are able to recognize when their behaviors might not be appropriate for a given situation so that modifications might be made to support greater quality of patient care. These objectives must be considered on a continuous basis in order to accommodate patients consistently in a manner that supports their diverse needs, beliefs, values, and expectations over the long term.
References
Allen, J. (2010). Improving cross-cultural care and antiracism in nursing education: a literature review. Nurse Education Today, 30(4), 314-320.
Balcazar, F.E., Suarez-Balcazar, Y., and Taylor-Ritzer, T. (2009). Cultural competence: development of a conceptual framework. Disability and Rehabilitation, 31(14), 1153-1160.
Kardong-Edgren, S., Cason, C.L., Walsh Brennan, A.M., Reifsinder, E., Hummel, F., Mancini, M., and Griffin, C. (2010). Cultural competency of graduating BSN nursing students. Nursing Education Perspectives, 31(5), 278-285.
Long, T.B. (2012). Overview of teaching strategies for cultural competence in nursing students. Journal of Cultural Diversity, 19(3), 102-108.
Stuck with your Coursework?
Get in touch with one of our experts for instant help!
Messenger
Live chat
Time is precious
don't waste it!
Get instant essay
writing help!
Plagiarism-free
guarantee
Privacy
guarantee
Secure
checkout
Money back
guarantee
Get a Free E-Book ($50 in value)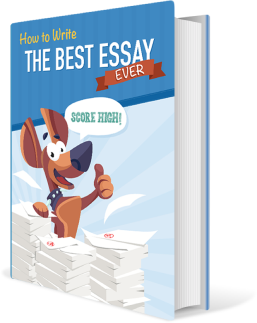 How To Write The Best Essay Ever!