Slave Narrative: The Battle at South Carolina, Ft. Sumpter (1861), Essay Example
Pages: 5
Words: 1375
Essay
This Essay was written by one of our professional writers.

You are free to use it as an inspiration or a source for your own work.
Forgiveness is a virtue in this case, and I am confident that my readers will extend it to me as well. Slavery remained a part of my life for the majority of my life. To sustain my family, and myself I have had to put in a lot of hard labor. In order to make up for the time I have lost by missing early learning opportunities, I have had to write impulsively whenever I had the chance. I am confident that my motives will make up for what might otherwise be seen as arrogant. Actually, it would have been better for me to remain silent regarding my own past had the opportunity presented itself. I am also not interested in arousing pity for my personal miseries. My objective is to awaken women's awareness of their own injustices as well as the plight of two million other women still enslaved. It is only through firsthand experience that one can truly realize just how black, disgusting, and bottomless that abyss truly is.
On March 4th, 1861, word of Abraham Lincoln's inauguration as President of the United States spread like wildfire throughout the vast Magnolia Plantation in South Carolina, where I worked as a slave. Due to my refined cooking abilities, I enjoyed a few privileges while on duty at the plantation.[1] As a result, I doubled as a rice farm laborer and worked part-time in the kitchen alongside other selected slaves. When I entered the kitchen that day, I could hear my master, Mr. Conrad, groaning and complaining about the president-elect's level of incompetence in his approach to governance. My master stated that his South Carolina friends rejoiced when their state seceded from the Union in December 1860, less than a month after President Lincoln was elected.[2] I was aware that my master was dissatisfied with President Lincoln's hardline stance on the issue of slavery. My master was a callous plantation owner and politician who placed little or no value on the slaves who worked as laborers on his Magnolia Plantation or cooked for his servants and slaves. I was relieved to learn about the events unfolding in Washington, DC, as the new American president took the oath of office. Indeed, I recognized a glimmer of hope for the slaves in South Carolina, and specifically on our lethal plantation, Magnolia, in his proclamation of the new dawn in the United States. My master admitted to his friends who paid him a visit that some South Carolina leaders were planning an attack on a Union installation in the coming weeks of April 1861.
Certainly, with an oncoming invasion on South Carolina anticipated for the following month in April 1861, my heart grieved for myself and my fellow laborers who had worked ceaselessly on the rice farm for the previous month.[3] In the distance, I could hear my master shouting at the top of his lungs, declaring that he would send his slaves to help in the attack on Fort Sumpter, a federal garrison located in Charleston, the capital of the state of South Carolina. After hearing the owner's words about our likely role in the impending war and attack with my friend Emeka, a slave with whom I worked in the kitchen, Emeka communicated his concerns to me. Emeka stated as he peered into my eyes, "Adeboye, I pray our names do not appear on the master's list of slaves suggested for service at Fort Sumpter," he said as he gazed into mine. "I am hopeful that we will be spared from the battle," I told Emeka in my absolutely positive response to his question. During one of my master's low-tone talks or dialogues with his pals, my attention was pulled to him. I could hear them expressing their dissatisfaction with the union's growing power and popularity in the workplace. President Abraham Lincoln's inaugural event, they conceded, would deter them from collaborating with the Confederate regime in order to disrupt the Union's administration. At its core, my master, the proprietor of the Magnolia Plantation in South Carolina, said that he was prepared and willing to commit his vast resources to an attack on the Union's Charleston facility. Mr. Conrad, my master, stressed to his colleagues that the foundation of the Confederacy Government in February 1861 was the most significant triumph for South Carolina and the Southern States, which included Mississippi, during the American Civil War.[4] He went over the events of the day in detail. According to Conrad, representatives and operatives from the separatist states convened in the Alabama capital of Montgomery for a protracted and fruitful discussion. In this meeting, the Confederate-States of America alliance was established and Davis Jefferson, a powerful man, was overwhelmingly elected as the coalition's leader and president. He and his companions, according to Mr. Conrad, were unable to achieve success until the Confederate administration was established, because the government defended slavery and the slave trade. As a result of the slave trading enterprise, they had greatly increased their fortune and felt obligated to protect it at all costs.
On April 12th, 1861, I was one of several hundred slaves from Magnolia Plantation and its surrounding plantations who volunteered to fight at Fort Sumter, which is located within Charleston Harbor.  As slaves, we were tasked with assisting the Confederate Army in accomplishing its mission on the battlefield.[5] I was sent to the culinary department, where we delivered meals to the soldiers on the battlefront with the support of my team and under the direction of white cooks. Indeed, a two-day operation brought an ostensibly decade-long battle to a conclusion. I had never observed such a military action in my native continent, Africa. Numerous structures at the harbor were destroyed, and the Union Army's participation proved ineffective in slowing Confederate Army operations.[6] I saw my fellow slaves struggle to carry weaponry on their backs, and they were routinely insulted and cursed by battlefield commanders. My memories of the protracted voyage and subsequent journey to America remained vivid. I recalled the misery and prolonged spells of hunger we endured as we fought the chilly Atlantic sea breezes. I recalled the day in Africa when our village chief handed us over to coastal slave smugglers. I have felt anguish and misery when I was separated from my small family in the village. My father and clan members were helpless because they refused to overrule the village chief's policy of selling the hamlet's strong-bodied young men to Arabs and European traders.[7] I must admit that many Africans died on our voyage through immense seas and oceans to America. My remembrance came to a screeching halt when I heard the sound of a long, stinging whip against my back. My white master yelled loudly in the kitchen, "Are you able to resume your duties, you slothful slave? Are you oblivious to the fact that we are at war with the Union States and must defeat them?" Indeed, for me, the battle for Fort Sumter evokes foggy wartime recollections. My back continues to suffer, but I will be always grateful to Conrad, who served as my master. He constantly let us, his slaves, to eat fruits from his plantation whenever we were hungry while harvesting and planting rice, despite his harsh and callous manner.
Works Cited
Holzer, Harold. Lincoln President-elect: Abraham Lincoln and the great secession winter 1860-1861. Simon and Schuster, 2008.
Keegan, John. The American civil war. Random House, 2011.
Lebby, Robert. "The First Shot on Fort Sumter." The South Carolina Historical and Genealogical Magazine 12.3 (1911): 141-145.
Mansch, Larry D. Abraham Lincoln, president-elect: The four critical months from election to inauguration. McFarland, 2005.
Moody, Wesley. The Battle of Fort Sumter: The First Shots of the American Civil War. Routledge, 2016.
Schneider, Dorothy, and Carl J. Schneider. Slavery in America. Infobase Publishing, 2014.
[1] President Lincoln of the United States was inaugurated on March 4th, 1861 at the Washington, DC.
[2] The Southern State of South Carolina seceded in December, 1860.
[3] The first attack by the newly established Confederate Army was at Ft. Sumter, in South Carolina at Charleston Harbor.
[4] The Confederate Government was formed in February, 1861.
[5] Fort Sumter was attacked on April, 1861.
[6] The Confederate Army defeated the Union Army soldiers and they took over the establishment.
[7] Majority of the slaves from Africa were sold to American masters by Arab and European Slave Traders.
Time is precious
don't waste it!
Get instant essay
writing help!
Plagiarism-free
guarantee
Privacy
guarantee
Secure
checkout
Money back
guarantee
Get a Free E-Book ($50 in value)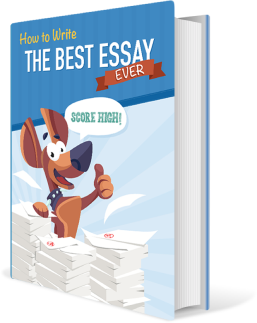 How To Write The Best Essay Ever!