Stop and Frisk, Essay Example
Pages: 4
Words: 1173
Essay
This Essay was written by one of our professional writers.

You are free to use it as an inspiration or a source for your own work.
"Stop and Frisk" is one of the most controversial police practices, as it confronts issues of privacy and selective confrontation. The right to stop and quickly "frisk" "suspicious" persons is allotted to police officers under the Fourth Amendment, which states that officers of the law may conduct a "search and seizure" only when given probable cause to do so (Stop and Frisk, 2008). The extent of the "probable cause" required to legally stop "suspicious" persons is extremely vague, and leads to many innocent people being stopped and frisked. The New York Civil Liberties Union analyzed the statistics of New York citizens being stopped and frisked on the street and found that "Nearly 9 out of 10 stopped-and-frisked New Yorkers have been completely innocent" (Stop-and-Frisk Campaign: About the Issue, 2015). These statistics were found in the NYPD's own reports. The analysis also revealed that more than four million street interrogations have been conducted since 2002. Even more troubling, the reports showed that communities with a majority of black or Latino citizens are far more likely to be searched. This raises the issue of selective searching, that is, police using their right to "stop and frisk" to target racial minorities with little to no "probable cause" (Stop-and Frisk Campaign: About the Issue, 2015).
The most notable and defining court ruling on "stop and frisk" is the case of Terry v. Ohio. An out of uniform police officer, observed Terry and two friends walking on a public street. He reported that they continually looked into the window of a specific store, and he jumped to the assumption that they were planning to rob the establishment. The police officer confronted the men, and when he did not receive a satisfactory answer, the officer decided to frisk them. His search produced a gun for which they did not have a permit, and they were arrested for unlawful possession of a firearm. In court, Terry argued that the search was unwarranted, that the police officer did not have any actual "probable cause" to search them, which, under the Fourth Amendment is required for all "stop and seizure" procedures.  (Terry v. Ohio, 2015). The court, however, was not sympathetic to Terry's protests, declaring that the "sole justification" needed to conduct a frisk is that it must be for the "protection of the police officers and others nearby" (Stop and Frisk, 2015). This case determined that police officers do not need overwhelming evidence of a potential threat to stop and search an individual, mere suspicion will suffice.
While many argue that the practice of "stop and frisk" is an intrinsic invasion of privacy that has been used to systematically target minorities under the sole justification of suspicion, others defend officers' right to "stop and seize" under the assumption that it promotes public safety. Former mayor of New York City Michael Bloomberg argues that the right to stop and frisk is essential for keeping New York City safe, claiming that "even one murder" that could have been prevented by search and seizure is "too much" (Bloomberg, 2013). He goes on to defend the police force, saying that a good number of them are black or Latino. He also references the crime rates in black and Latino neighborhoods, saying this presents reasonable cause for the majority of stop and frisk cases being target at these minorities. His closing statement goes as follows:
"Every American has a right to walk down the street without being targeted by the police because of his or her race or ethnicity. At the same time, every American has a right to walk down the street without getting mugged or killed. Both are civil liberties — and we in New York are fully committed to protecting both equally, even when others are not" (Bloomberg, 2013)
Bloomberg puts national security above individuals' rights to privacy, while simultaneously excusing the probability that police officers are targeting individuals based on their race. Those such as Bloomberg argue that the loss of privacy is the price Americans must pay for safety.
Those opposed to stop and frisk have recently become extremely vocal about their disagreement with the questionable practice. David Shipler, author of the book The Rights of the People, was allowed to ride along with officers in Washington DC and time and time again "watche[d] them subject young black men to aggressive stop-and-frisk searches with little or no suspicion—and marvel[ed] that so many young men have come to expect this demeaning treatment as a normal part of their daily lives" (Cole, 2012). While the vast majority of these public interrogations and searches are conducted without obvious cause, most of them are never disputed in court, as the majority do not result in arrests. While Mayor Bloomberg attributes dropping crime rates to strict search and seizure practices, these improvements commenced before the rise in stop and frisk cases, and there are no statistics proving that lowered crime rates are the direct result of the threat of search and seizure (Cole, 2012). The movement against unconstitutional search and seizure has gained support from even the most unexpected sources. NYPD officer Adhyl Polanco, spoke out against the search and seizure practices he witnessed on the job, bluntly admitting that many officers are not concerned with simply finding guilty parties, but they instead systematically target people of color for "loitering" or simply "looking suspicious" (NYPD Officer Risks His Job to Speak Out Against 'Stop-and-Frisk,' 2013). Shira Scheindlin, a U.S. District judge also used her position of power to point a finger at the racial selection used by the NYPD saying the police department uses a ""policy of indirect racial profiling" that encourages officers to consistently target "blacks and Hispanics who would not have been stopped if they were white" (NYPD Officer Risks His Job to Speak Out Against 'Stop-and-Frisk,' 2013). These radical statements led to a plan of reforms that were subsequently put on hold. The movement against unjust search and seizure has gained popularity thanks to protestors and social media (NYPD Officer Risks His Job to Speak Out Against 'Stop-and-Frisk,' 2013).
Search and frisk is an ambiguous practice that allows police officers too much power to target individuals for very little or no practical reason. The lack of just cause necessary to detain an individual is troubling, and has too much to do with the personal opinions of individual officers and what they find "suspicious." While the importance of national security cannot be denied, stop and frisk practices strip citizens of their right to privacy and often excuse institutional racism.
Resources
Bloomberg, Michael R. "Michael Bloomberg: 'Stop and Frisk' Keeps New York Safe." The Washington Post. 18 Aug. 2013. Web. <http://www.washingtonpost.com/opinions/michael-bloomberg-stop-and-frisk-keeps-new-york-safe/2013/08/18/8d4cd8c4-06cf-11e3-9259-e2aafe5a5f84_story.html>.
Cole, David. "The Outrage of Stop-and-Frisk Policing." The Nation. N.p., July 2012. Web. <http://www.thenation.com/article/168389/outrage-stop-and-frisk-policing>.
"NYPD Officer Risks His Job to Speak Out Against "Stop-and-Frisk" Targeting of People of Color." Democracy Now!N.p., 06 Nov. 2013. Web. <http://www.democracynow.org/2013/11/6/nypd_officer_risks_his_job_to>.
"Stop and Frisk." The Free Dictionary: Legal Dictionary. The Gale Group, 2008. Web. <http://legal-dictionary.thefreedictionary.com/Stop+and+Frisk>.
"Stop-and-Frisk Campaign: About the Issue." New York Civil Liberties Union.  2015. Web. <http://www.nyclu.org/issues/racial-justice/stop-and-frisk-practices>.
"Terry v. Ohio." U.S. Supreme Court Media: OYEZ. The Oyez Project, 2015. Web. <http://www.oyez.org/cases/1960-1969/1967/1967_67>.
Time is precious
don't waste it!
Get instant essay
writing help!
Plagiarism-free
guarantee
Privacy
guarantee
Secure
checkout
Money back
guarantee
Get a Free E-Book ($50 in value)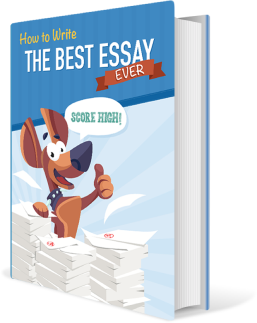 How To Write The Best Essay Ever!