"Storm" and "The Story of an Hour" by Kate Chopin, Term Paper Example
This Term Paper was written by one of our professional writers.

You are free to use it as an inspiration or a source for your own work.
The two stories that I chose to analyze for my final exam were both written by Kate Chopin. I believe them to be perfect examples of how short stories are supposed to be composed. Though considered short, these narratives provide a reader with loads of psychological and emotional information in a concise form. "Storm" and "The Story of an Hour" by Kate Chopin had a great impact on my understanding of short story writing and helped me realize, how vital it is for a person to be able to insert an idea, while using a minimum of words and fancy expressions. Truly, these factors are rather technical and have nothing to do with the analysis of the literature piece itself, but I cannot miss an opportunity to reveal my thoughts and anxiety about the author and her masterpieces.
Annotated Bibliography
Paula Anca Farca. "Academic Exchange Quarterly". Foucault informs Kate Chopin's short fiction. Spring, 2007.  Retrieved 27 Feb. 2009. <http://findarticles.com/p/articles/mi_hb3325/is_1_11/ai_n29356486?tag=content;col1>.
Kate Chopin's story reveals the nature of married life in the nineteenth century. The female character of the story tries to set herself outside the society and rules of her time and challenge the established patriarchal status in the family. Foucault talks about strictness, dependency, and power in the families of the era, while Chopin, being a representative of a female from the southern region of the country, depicts her character as struggling for independency.
Suzanne Disheroon. "Where Are We Going? Where Have We Been? Twenty Years of Chopin Criticism". Kate Chopin: An Annotated Bibliography of Critical Works. (1999): 13. Questia, 27 Feb. 2009, < http://www.questia.com/read/71919873?title=Kate%20Chopin%3a%20An%20Annotated%20Bibliography%20of%20Critical%20Works>.
Kate Chopin contributes feminism to her works, writing about women of the nineteenth century and describing their desires and needs. Moreover, Chopin was able to give a colorful insight into the life of the South, which contributes to her local colorist identification. Most of all, readers are able to feel a distinctive writing of a woman, which is a factor that influenced her stories, including "The Story of an Hour" and "Storm".
Jusdomin Tolentino. "Kate Chopin's Life and Personal Influence". (2008). Retrieved 27 Feb. 2009. <http://digitalcommons.pace.edu/cgi/viewcontent.cgi?article=1002&context=research_awards>
Kate Chopin's life has evidently influenced and added to the plot of both the "Storm" and "The Story of an Hour". Being raised in an unconventional and matriarchal family, she composed her pieces referring to her own experiences of misunderstanding, hate, and mistrust from the male representatives of the society. "Storm" actually illustrates her own experience of having an affair with a married man.
My selection of the two short stories by Kate Chopin was based on the themes that these stories illustrate and cover. I believe it to be important to learn about the lifestyle and psychology of people who lived before, understand and analyze their actions through the prism of knowledge of the author's biography and other factors. In contrast to other narratives, these stories possess intensity and anxiety combined with vivid tension and affection. Ultimately, Kate Chopin's works present fear, love, certain degree of sexuality and sin, which influence the reader and make him stay alert and attentive to the plot. In my personal opinion, the mentioned pieces remain unrivaled in realism and sincerity among the other stories that were covered during the course.
In my final paper I would like to spend additional time analyzing and studying "Storm" and "The Story of an Hour" by Kate Chopin. In "The Story of an Hour" a married woman suddenly realizes that her husband has died. Her first reaction is shock and she separates herself from other people by going upstairs, to her room. Mrs. Mallard understands that the power, which was controlling her for such a long period of time in the face of her husband, has faded away. She feels the beauty of a carefree life, wishing to live the rest of her life the way she desires and paying little attention to others. Does the room that she retreats to symbolize anything? Probably the window, which she looks through serve as a metaphor for a new, clear, visible future with no obstacles or hesitations. What if the scent of rain that is mentioned in the story represents a cleansing effect of Mr. Mallard's death and fresh breeze, which boosts his wife's energy? Mrs. Mallard never looks at her past, but rather focuses on the bright future that is waiting for her. In the end of the story, she dies of joy that kills. However, the statement remains quite dubious. Did she die, due to the fact that all her dreams and desire had collapsed as she saw her husband safe and sound, or was it love and joy of a loving wife, a feeling that prompted them to tie a knot?
"Storm" creates even more questions and doubts that have to be uncovered in my final paper. The character of Calixta appears to be one of the strongest characters in Kate Chopin's writings. While her husband and son are trapped in a store because of the sudden storm, Calixta conducts a sexual act with her old acquaintance. Though they had prior relationship, they had never been able to marry, most likely due to the difference in their social class. Needless to say, Chopin does not blame her for what she has done, but implies that Calixta was limited in her actions, bound to take care of the household, her husband, and her son. She does not enjoy her life, or, better to say, desires something different, more exciting and lively. Her personality is trapped just the same way as her husband and son were trapped inside that store. Why did not Calixta escape with Alcee? Was it due to cultural expectations and prejudices, or simply devotion to her husband? Does she love her child? All of these questions ought to be answered in my final paper. Indeed, these stories are short, but the number of questions and doubts that they arise is countless.
Stuck with your Term Paper?
Get in touch with one of our experts for instant help!
Messenger
Live chat
Time is precious
don't waste it!
Get instant essay
writing help!
Plagiarism-free
guarantee
Privacy
guarantee
Secure
checkout
Money back
guarantee
Get a Free E-Book ($50 in value)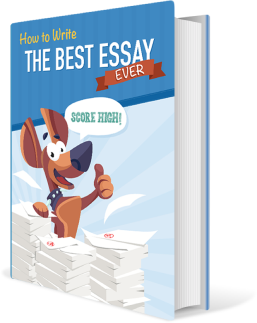 How To Write The Best Essay Ever!