Technology and Human Community, Term Paper Example
This Term Paper was written by one of our professional writers.

You are free to use it as an inspiration or a source for your own work.
Human understanding is limited, but human beings have dreams and imagination. Over the past century, there have been breathtaking discoveries made in various fields from biology, medicine, business and technology among others. This has enabled concepts that in the past we not even imaginable to existence. An example in technology is the computer. The first microchips were the size of golf balls. However, over the years, a lot has changed and innovations make it possible to have chips as small as grains of sand (Trefil, 1997a).
Human intelligence is limited, and most of the time we make up theories in an attempt to understand things. This has given many people creative ways of answering questions that otherwise have no answers or are difficult to understand. An excellent example is the understanding of the universe. In centuries past, people assumed that the globe was level and that the earth was the centre of the universe with other elements of the solar system rotating around it. Through scientific discoveries, this was proven not to be the case. The breakthrough of new information that was otherwise unknown or not understood can certainly change the thinking and understanding of some concepts. The human reality is usually governed by the concepts that people understand. There is a general fear of the unknown (Lecture 5, 2011).
Human reality can be radically altered by the discovering made in areas like applied sciences and technology. The general assumption is that the earth is the only planet that supports life. People's opinion on whether or not we are the only existing beings in the universe often differs from theorists and heretics. Theorists have hypothesized the lack of chance of us being the only living civilization in the universe, but heretics believe their god created the world and we are alone. The astronomical discoveries that are made regularly have not yet demystified the subject (Lecture 6, 2011).
However, one cannot shy away from the problem on whether or not we are alone and what the knowledge of such information will have on the course of human activities. There are so many possibilities that listing them will not do them justice. However, concepts like this have the potential to affect human reality enormously.
Human reality is made up of the life experience of many different people where the things they do shape it. The environment and conditions that a person is exposed oftentimes shapes a large part of a reality. Therefore, this forms the reality that one perceives as his/her own. With the knowledge that the universe is an infinite body, one cannot get all the answers in his/her lifetime. With the ever-changing dynamics of the world, there will always be a question begging for an answer (Trefil, 1996).
Technology is a fundamental aspect of our daily lives virtually ever aspects of our lives are run by technology, from manufacturing processes to the ordinary household chores. Someone once asked what we used to do before the introduction of the cellular phone. The knowledge that has singlehandedly changed the course of human communication. Everybody has a mobile gadget used for more than the conventional services of calling and receiving short text messages. Another technological concept that is revolutionizing the world is nanotechnology. This field involves the planning of resources at the atomic level. Nano is a prefix for one billionth. In manufacturing, this technology has been used with considerable success. Nanotechnology is used in manufacturing so replicate all the needed aspects alone compared to the previous technology that eliminated the aspects that are no used (Trefil, 1997b).
Understanding human life and behaviour is one of the few aspects that have researchers' baffled. This is because of the existence of diverse variables at work at any one time that the total understanding of events is virtually impossible. Avant-Garde principles of the chaos theory in quantum physics would suggest that how we understand, expect and interpret what is to be defined and, directly changes that which we intend to define and measure. The German Physicist Werner Heisenberg called it the "Uncertainty Principle".
Though this concept was mainly conceived from applied sciences and the study of electrons, it is seen in people's everyday lives. The concept subjects that objectivity is impossibility in a planet where all things affect others. Therefore, following this premise, there can be no objective constant of measuring a dynamic and ever changing universe. From his work, Burke suggests that when one changes his understanding of the world in which the person lives, then at least that part of reality that is introduced into the world, then the earth that we live in is changed forever (Trefil, 1997a).
To illustrate this, we can take the decision making process as an example. An individual opts to watch a baseball match. Only one decision could have had many alternatives from the person option to watch the sport from the console of his home or do something remarkably different. Evidently, our understanding of competitive sport is that the attendance of the actual event should not alter the possible outcome but there many factors in play to run it as a causative aspect to the accomplishment of a team as the main factor is the performance of the sports personnel (Lecture 5, 2011).
Oftentimes, a person who may have attended a baseball game and stretched to catch it was recorded as a home run. Should the person not stretched, it would not have gone out of bounds for a home run consequently winning the game and the team winning a championship. Had the individual not gone to the stadium, they events would not have plaid out as they did. A different individual hence changing the course of things would have occupied the seat. Therefore, this goes ahead to show the randomness of the lives that people live. However, we fail to notice the effects that one event has on another. The outcome of that game could have been extraordinarily different should a small event have changed like waiting in line to long. However, small and random it may seem, any change will have a butterfly effect on the future outcomes (Lecture 6, 2011).
Essentially, small events usually go unnoticed, but when something goes wrong, they take centre stage. One then starts to question if he/she would have done something differently. Any small or insignificant event haunts a person and one start to wonder of the many possibilities that could have occurred. Many things change human reality and with advancements being made on a daily basis, our perception and understanding of things will continue to be changed constantly. Seeing that time is relative and that every action has a reaction, it will be wise to acknowledge that small details in people's lives have a significant impact on many other things (Trefil, 1997b).
References
Lecture 5. (2011). Technology and the Human Community. Thomas Edison College
Lecture 6. (2011). Technology and the Human Community. Thomas Edison College
Trefil, J. S. (1996). The Attack of Killer Bees. In Trefil, J. S. (1996). The Edge Of The Unknown: 101 Things You Don't Know About Science And No One Else Does Either. New York, NY: Houghton Mifflin Co.
Trefil, J. S. (1997a). How Small Can An Electrical Circuit Be? In Trefil, J. S. (1997). 101 Things You Don't Know About Science and No One Else Does Either. New York, NY: Houghton Mifflin Harcourt
Trefil, J. S. (1997b). Where Will Nanotechnology Take Us? In Trefil, J. S. (1997). 101 Things You Don't Know About Science and No One Else Does Either. New York, NY: Houghton Mifflin Harcourt
Stuck with your Term Paper?
Get in touch with one of our experts for instant help!
Messenger
Live chat
Time is precious
don't waste it!
Get instant essay
writing help!
Plagiarism-free
guarantee
Privacy
guarantee
Secure
checkout
Money back
guarantee
Get a Free E-Book ($50 in value)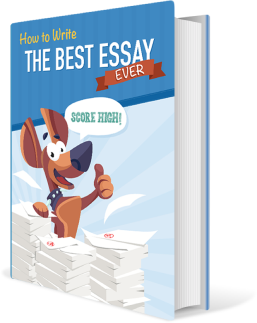 How To Write The Best Essay Ever!