Technology Components, Term Paper Example
This Term Paper was written by one of our professional writers.

You are free to use it as an inspiration or a source for your own work.
Reliability, Accessibility and Security Privacy are the three key design and selection considerations identified by Quinn, which in my opinion are most important. Reliability answers the question how much is needed. Accessibility answers two questions as one consisting if itn is real, why I can't have it and security/privacy impacts HIPPA regulations regarding data sharing rules on the world wide wed. It answers how safe is the system? (Quinn, 2003).
Taking Quinn's ideas presented in the article into account for explaining why it is my belief that reliability, accessibility and security/ privacy are the most important features in the health information technology environment is to briefly examine some of the pitfalls of electronic information systems' implementation in the past since legislated in the Affordable care Act. Studies show where steep prices in electronic record implementation along with provider uncertainty related to value to be be derived by adoption the system was unreliable. As such, it rose much skepticism among providers. Hence, this form of investment did not guarantee any type of return in the beginning. It could not clarify ho much as really needed (Himmelstein et.al 2009).
For example, a project started by the Office of National Coordination for Health Information (ONC) researchers discovered that hospital administrators and physicians, who implemented HER systems that efficiency improved while productivity fell especially during the implementation phase of the operations. Importantly, a need emerged whereby the organization was forced to increase information technology staff without no guaranteed of increased income in the long term. Therefore, reliability was essentially in this case (Himmelstein et.al 2009).
As it relates to accessibility similar concerns arose among health care providers when they realized that there were numerous software quality issues as well as usability deficiencies. Studies conducted by the Health Information and Management System Society revealed that adoption of electronic health record rates in United States of America were way below those of Europe and other disciplines. It was observed that besides loss of productivity during the implementation phase usability of system posed a huge challenge (Himmelstein et.al 2009).
Along with accessibility security issues become obvious. Breaches in confidentially occurred due to technology failures; employees hacking natural and environmental interventions such as hurricanes or earthquakes. In the beginning when these components were not fully developed health information systems were a disaster instead of asset. With the development of technology through research conducted by Quinn(2003) massive improvement in implementation and functioning of health information systems across America has occurred (Quinn, 2003).
In describing what technology components, systems and applications reliability, accessibility and security might involve Quinn (2003) continues to contend that when compared to paper reliability in computer technology has to be comparable. He explained that hen a system is down and end users cannot access patient data it is just as if a chart is lost or misplaced. The technological way of resolving this is first to admit that paper is more reliable in this sense since repeated system crashes only makes renders the technology useless. Hence, plans should be developed to account for these unreliable experiences whereby important data could be lost (Quinn, 2003).
These same technology components, systems and applications impact accessibility and security. Quinn (2003) explains that if explains a system is inconvenient simultaneously it is inaccessible because the risk of error increases. Consequently, end users are most likely to reject the data exchanged. He further advanced that information technology is mostly challenged by access technology inclusive of laptops; tablets and PDAs. Incidentally, the analyst cited that these devices are not vendor specific. For them to be usable they must be revised at the minimum hardware and software levels (Quinn, 2003).
The truth is that these irregularities simply add to the access predicament encountered in health information technology systems. Precisely most vendors cannot access the latest technology. Therefore, while health information technology promises usability with the most modern devices this has not been achieved fully as yet. Consequently, the mechanism used to implement the system must be secure as ell according to HIPPA regulations. Security mechanisms relate to encryption involving secure usernames/passwords; backup and recovery data solutions (Quinn, 2003).
The Open System Interconnection (OSI) model (ISO/IEC 7498-1) relates to characterization and standardization of communication systems. This system allows for partitioning into abstraction layers. Currently there are 7 standard layers grouped into one communication function. They are the physical; data link; network; transport; session; presentation and application layers (Himmelstein et.al 2009).
In discussing how these components, systems and applications interact, it must be understood that two entities interact in each layer for transmitting protocol data units (PDU) in the data exchange mechanism. A service data unit (SDU) is usually transmitted within the OSI model from a higher to lower layer. Subsequently, all data found in the service data unit become encapsulated in protocol data units. Precisely, layers 7, 6, 5 and 4 are host layers which transmit or communicate data as in electronic health record systems 3, 2 and 1 are media layers responsible for identifying physical connections in secured data transmission(Himmelstein et.al 2009). In concluding this scholarly discourse it is obvious that reliability; accessibility and security must be addressed in the media layers for function efficiency
References
Himmelstein, D. Wright, A., & Woolhandler, S. (2009). Hospital Computing and the Costs and Quality of Care: A National Study. The American Journal of Medicine. 10(23), 213-15
Quinn, J. (2003). The Role of Information Management in Clinical Transformation. Health Technology: Special Technology Overview, 1, 203-207.
Stuck with your Term Paper?
Get in touch with one of our experts for instant help!
Messenger
Live chat
Time is precious
don't waste it!
Get instant essay
writing help!
Plagiarism-free
guarantee
Privacy
guarantee
Secure
checkout
Money back
guarantee
Get a Free E-Book ($50 in value)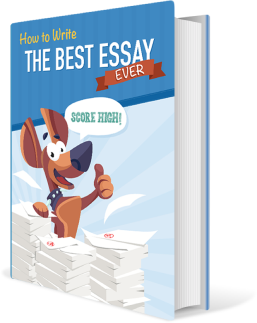 How To Write The Best Essay Ever!