The Children's Poems of Shel Silverstein, Term Paper Example
This Term Paper was written by one of our professional writers.

You are free to use it as an inspiration or a source for your own work.
Shel Silverstein's collections of poems for children have played a major role in introducing children to poetry[1] for the first time. The reason is obvious: his books have sold in the thousands for years, and still do. They are widely available in libraries as well. But before his poems were heard, seen, and read by children, they had to be seen and read by their parents. To be a successful writer of children's books you must write both to and through the parents in order to reach their children. Silverstein and his publishers perfected that formula.
Silverstein was part of a then-new wave of children's literature: the books of Dr. Seuss (Green Eggs and Ham, etc.), Charles Shultz's Peanuts comic strip, and later, the Nuts drawings of Gahan Wilson. There was even an early musical echo: singers Peter, Paul, and Mary's fairy-tale for adults and kids, Puff the Magic Dragon, released a year before Silverstein's The Giving Tree. The two stories share the same theme, and are almost the same story itself. All of the above were arguably a reaction to the comparatively sterile and unimaginative Dick and Jane books and their mentality (the song being based on a poem penned in 1959 by a Cornell College student). Silverstein's book-titles, like Where the Sidewalk Ends and A Light in the Attic may also have influenced Gary Larson's choice of The Far Side as a name for his own comic strip.
Silverstein's poems connect with kids on a fun and amusing level. It starts with the book covers. It's been known ever since the Wizard of Oz books that illustration is the way to hook kids too young to read the stories written for them. The illustrations open the doors of imagination to them, and then unite with the story as it is being read aloud. The drawings must be inviting and stylistically unique, and Silverstein's illustrations definitely strike children that way. Many of his drawings have the advantage of being simple in line, inviting kids to copy them, and also to copy the simple-seeming text as well. Many children have "written" their first book this way. (I did so myself with my mother's copy a Silverstein book.)
For kids too young to read, parents read the poems aloud and make up their own voices. The kids can join in after they have memorized the text. Silverstein, being a performer as well as a writer, encouraged this by providing his own readings of some of his stories, complete with voices delivered in character with his creations, perhaps the best (or, depending on your age and perspective, the insufferably worst) example being Ickle Me, Pickle Me, Tickle Me Too.
The poems have another quality: the use of symbolism (or perceived symbolism) to teach children life lessons. Or at least so many readers have thought. Probably The Giving Tree (although not strictly speaking a poem) is the best example and also the most contentious. Ministers saw the tale as being religious and altruistic, the story benefited from a good deal of pulpit advertising. Meanwhile, feminists viewed it as perpetuating a male/master – female/slave power structure, a point of view that lacked a sufficient public forum to gain traction in the public consciousness. As usual with poetry, and perhaps children's poetry especially, there is the question of whether symbolism is even present. Perhaps The Missing Piece is just an enjoyable story for kids, and not representative of anything else. If children see no symbolism in it, perhaps there was none intended. One thinks of Mark Twain's prologue to Huckleberry Finn.
From the middle ages to the Brothers Grimm to Shel Silverstein himself, the best children's literature has always does that (Orme). But here is where the author must write through (or around) the parent, because the best children's literature teaches that those life lessons are not always pleasant ones. They can be painful and revel in evil on the loose, encouraging children to relish the stupidity of others and its deadly consequences, even for other children. How do you try to reach children with such stories without parents barring the way? The answer is that the lessons must be taught either in the form of traditional literature or as new forms of that tradition that will resonate with parents, who will remember their own first exposure to the weirdly gruesome stories so unexpectedly popular with kids. Another factor comes in to play through Silverstein's output. He began publishing children's books in 1964, and was still turning them out many years later. His earliest readers now have kids of their own, and are so bringing in a new generation, both for his older books and his newer ones. That popularity at home has been matched by official popularity in schools for over forty years (Baldassarro).
At first, one might think that Silverstein would not make for a good classroom-safe author. He has even been banned (although only briefly) from a public library. But I think the reason for this is the wide range of his material. Much, if not most, is perfectly safe, and even trite, from a jaded adult's (or college student's) perspective. The drawings are (by and large) inoffensive. So teachers are free to use drawings and poems that would offend no parent or PTA, even while at home the kids have access to the full range of Silverstein's occasionally unauthorized viewpoints. Just as importantly, the simple wording of his poems are adaptable as teaching tools, Elkonin boxes being perhaps the leading example (Reading Rockets).
But like the best children's literature, a sense of subversion is never far away from Silverstein's work. One thinks of him having the last laugh on schools and their teachers on his way to the bank. I have a vague image of a Silverstein line drawing of a kids' field trip to a bank, and seeing the author in line to make a deposit. But I can't imagine the words. Can you?
Works Cited
Baldassarro, R. Wolf. Banned Books Awareness. World.edu. Global Education Network. 2011. Web. 11 Apr. 2012.
Cengage, Gale. Poetry Criticism. Enotes. Shel Silverstein. 2003. Web. 11 Apr. 2012.
Orme, Nicholas. Fleas, Flies and Friars: Children's Poetry from the Middle Ages. Ithaca: NY. Cornell UP, 2012. Print.
Reading Rockets. Shel Silverstein (and Poetry) in the Classroom. 2012. Web. 11 Apr. 2012.
[1]In this paper I will ignore the various proposed distinctions between poetry and verse.
Stuck with your Term Paper?
Get in touch with one of our experts for instant help!
Messenger
Live chat
Time is precious
don't waste it!
Get instant essay
writing help!
Plagiarism-free
guarantee
Privacy
guarantee
Secure
checkout
Money back
guarantee
Get a Free E-Book ($50 in value)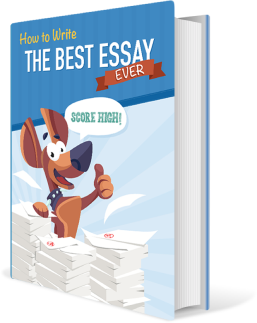 How To Write The Best Essay Ever!