The Gendered Life Experiences of Yourself, Essay Example
Pages: 5
Words: 1238
Essay
This Essay was written by one of our professional writers.

You are free to use it as an inspiration or a source for your own work.
In the ancient days, child education for girls was not recognized in China. Girls and women in that time suffered a lot since they were openly discriminated by their parents as well as the community at large. Thank God I was not born at those days. I was born in the year 1992. Currently I am 20 years and a student. I am a girl who has lived to hate traditions and cultural practices that were laid down a long time ago by analects of the Confucius. The rules that were set under the confusious described girls as not equal to boys. This also indicated that they could not have the same kind and level of education as well as with boys. The Chinese girls were considered unworthy and today I find this very hurting. Girls had to struggle to their best to make sure that their rights were respected and be offered quality education just like that parents used to offer to the 'boy child'. At that time there were only few Chinese girls who were knowledgeable since education to them was very limited. The lives of girls were unbearable. My early lives I lived with my parents and life was not that sweet for me. I had to struggle to ensure my rights as a child were respected by everyone in the society.
Although currently girl's freedom has been improved there exists some kind of cultural traditions followed by some of the Chinese communities. I am one of the few girls who were affected by those challenges at my early years but I tried my best to overcalm them. I struggled very hard to defeat emotions of my parents as well as other relatives since I was born a girl child. My parents had great hopes of getting a boy child but when I was born a girl child they got disappointed and had that feeling of hating me since I was a girl while they needed a boy child just like most families do in our country. I have been raised up in a family background that values boys to girls. This made my life miserable and I started comparing myself with those women who lived in the ancient times when women had no rights of expressing their opinions and ideas.
My family members even wanted to practice ancient customs on me when I was born but some relatives differed with those who had that idea hence leading my parents to cancel it. If it were not for the interruption of some of those relatives I would have been placed under a cot on my third day of birth and my birth announced as an important offering to ancestors. Due to introduction of one child policy in china majority of Chinese couples get disappointed when they give birth to a girl child. According to a survey done in 2005, most women who are pregnant are accompanied by their spouses to the hospitals to determine the gender fetus and in case the results shows it's a girl child they go ahead aborting the child. Others kill their newborn girls while others take them for adoption in other places since they don't need them. This means that many girl babies have been killed in this step and if no action is going to be taken more abortions will go on being performed. It also means that girls and women who are alive today in china were born due to God's mercy since they were not aborted. That is one thing that encourages me to live.
In my life I struggled all through to be accorded decent education the same of that enjoyed by boys too. At first my parents were not that willing but after they realized I was not going to give up on being offered education they took me to school. I was a very brilliant girl at the first years of my education and I embraced my parents very much. Most parents preferred sending their daughters to child employment while others forced their girls to forced marriages. At school I was performing well and I survived all these after my parents noticed I was a girl who could be relied upon in future and they decided to offer me all the support I needed to pursue my education dreams. My class was full of boys and few girls and I always emerged the top student or the second best. However girls were seen as illiterate in most parts of china but in my school I proved them wrong. Other few girls at our school were also very bright. Most of them were above average and therefore I couldn't understand why girl education was that much despised in China. Most girls in china kill themselves after been sidelined by their parents. According to recent research in 2005, china is the only country where the number of females committing suicide has been very high. At some point, the thought of committing suicide crossed my mind but my conscience couldn't allow such an act in my whole life.
Cultural beliefs and traditions that were practiced a long time ago in China are still being practiced today by some individuals. These cultures are full of discrimination ideologies against women and therefore result to some females feeling not valued in their societies. Boys are more valued than girls but this does not make them to best performers in various fields. Today, in China there are several women working in government as well as in private sector and they are performing better job more than men. Others at schools as well as in colleges and universities are also performing very well. The people of the republic of China should take these factors into consideration and change the negative attitudes against the girls. The government should also take measures of developing new strategies on how to empower girls and women. Although boys are more valued in the society, most of them drop out of the school while others are poor performers. Others become criminals of all types but they remain still more valued to their parents than girls.
Majority of societies in China take women as people who were born to serve and obey orders. When I was six years old, I can remember my dad and three of my uncles telling me I will have to obey all orders that were passed to me by my seniors irrespective of whether they were positive or negative. I asked them why and one of my uncles was quick to answer, "Because you are a girl". That hurted me so much and I became furious but they said nothing. A girl may be well performing in all activities but she remains despised by the community. I passed through all those depictions and today am a free girl who soon is waiting to join an international university to pursue my dream of becoming a neurosurgeon. Most of my fellow girls had such dreams but their dreams were killed by their own parents just because they were "a girl child'. It took me several years to prove to my parents as well as my community that I was a girl who deserved her rights and independence to be respected. Today, I can say am enjoying the fruit of my perseverance and it is my hope that all my fellow girls will democratically fight for their rights in their societies.
Time is precious
don't waste it!
Get instant essay
writing help!
Plagiarism-free
guarantee
Privacy
guarantee
Secure
checkout
Money back
guarantee
Get a Free E-Book ($50 in value)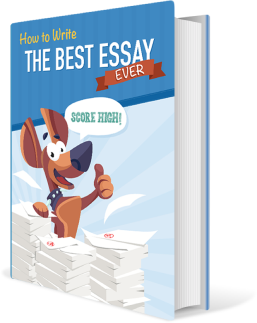 How To Write The Best Essay Ever!