The Last Meal, Essay Example
Pages: 3
Words: 844
Essay
This Essay was written by one of our professional writers.

You are free to use it as an inspiration or a source for your own work.
Faced with choosing my last meal, several things happen to me in rapid succession. First, my mind follows ordinary paths by reflex. There is no thought in my head beyond what I would like to eat, and this thought remains apart from any feeling that I will not eat again after this. The thinking feels childlike and easy, as though I am staring at a blade of grass or watching an insect move along. Somewhere there is the sense that I must not be difficult and ask for something hard to come by, but I do not allow myself to more deeply consider the reasons for the hesitancy. This is all on the surface. It is a light cloud high above a steaming split in the earth far below it.
What would I like to eat? I ask for Bulgogi, or whatever they can prepare similar to the dish. Strips of good beef marinated in garlic, ginger, soy, and sugar, grilled with whatever vegetables are at hand. I do not believe this is too complicated. It then strikes me that I would like to eat Kimchi once more, even as my mind refuses to fully admit the "last time" element of this. I force myself, now, to think only of taste and remembered feelings of the food. I force myself to not reflect on the deeper reality, and then I find I cannot even consider it when I try. It is too large to take in. "Last" is so enormous it cannot be real.
When the food arrives, I eat, and with each mouthful something strange is happening to me. The knowledge that I am going to die is now within the food. Before, I could not grasp it, yet here it is before me, smelling delicious. It is the end of all life for me made real, translated into beef and seasonings. Every bite of food becomes myself facing what cannot be faced. It is strange that I still eat, and that I can still somehow enjoy the tastes of the garlic and sesame. I taste salt, too, because tears are going into the bowl.
My mind becomes practical in an odd way. I eat and think: last meal. This cannot be right. I committed a crime, and one that is horrible in the eyes of the world. I killed someone, and it is horrible to me as well. At the same time, the fact of my crime is as unreal as the idea of never eating again, never going to sleep again, and never waking up again. Those things are the measures of life, and life is all that I have known. Killing is not a part of life also, and that I did it was a freak occurrence. I did not plan to kill, certainly, although the evidence pointed to this. I wanted to reason with my enemy. It was only when reason failed that I was forced into leaving the patterns of life, and go into that strange place where no natural laws applied. I did not stay there long. I would not choose to do so, ever. It does not matter, to the world. I was there just long enough to now be here.
They have asked me if I am sorry, and I struggle to discover if I am. I would like to be, but I can only be sorry for what feels like ends that should not be. I feel no sadness for the death of my enemy; instead, I am crushed at the ends set in motion for both of us. I eat the beef slowly and I think: this is why murder is a crime, and punished by murder. We who kill do not really matter, not as murders. It is more that we violate what can never be violated. We stop life. As unnatural as the stopping of my own is, so too is it unimaginable to the world that demands it. I am going to die because there is nothing else to be done. It does not make me angry. Rather, it gives me a sorrow so deep, I cannot breathe. This is a sadness beyond anyone's power to take in. Even as I eat the last of my good food, I find the resources to wonder, then. Does the world not feel this sadness too? It must. How, then, can it carry on in a way to create more?
The bowl before me is empty. There are only hours left now, and I will do nothing but sit and wait because there is nothing left to do, or be. I would like those about to kill me to know, however, that I have no anger. I do not feel that I am about to suffer an injustice, and I understand why they do this. I still want them to enter into my feeling, however. I want them to see that we are all victims and, as I horribly learned, we must shield each other from the worst of all possible things, which is the end of life.
Time is precious
don't waste it!
Get instant essay
writing help!
Plagiarism-free
guarantee
Privacy
guarantee
Secure
checkout
Money back
guarantee
Get a Free E-Book ($50 in value)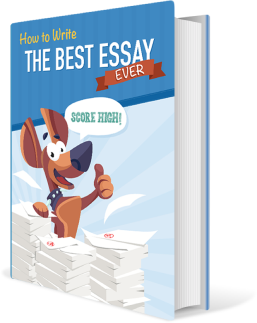 How To Write The Best Essay Ever!