The Lecture on Gender, Essay Example
Pages: 7
Words: 1925
Essay
This Essay was written by one of our professional writers.

You are free to use it as an inspiration or a source for your own work.
Gender Lecture
The lecture on gender revealed a lot of interesting information with regards to how music is perceived. In modern times, it appears that the sound of music is closely related to the group of people it was intended for. Many people think that classical music sounds pretty and therefore associate it with females, while rap is rough sounding and is therefore associated with males. This is also true of classical music. Light, quick melodies often sound feminine while the deep sounding double bass sounds more masculine. Despite the different properties that different music styles and different instruments have, composers can take advantage of these contrasting sounds by having them play together. While this sound can contrast, it makes the music that uses it have a deeper meaning, which is an important component of building music that appears to have a storyline.
Form Lecture
Before attending this lecture, I was confused about the idea of form. While I've seen musical notation written many times and have had some experience in understanding how instruments are played, the concept of form appeared to be foreign. However, after examining piano sheet music, I've come to appreciate the purpose of form. My favorite classical form in the sonata, which is used in many famous pieces created by Beethoven. The sonata makes the music sound very beautiful, which makes it aesthetically enjoyable. When trying to identify form in modern music, I've found that it is easy to do because modern music is very repetitive and have simple patterns. This has allowed me to develop a greater appreciation for classical music because it appears that a lot more thought is put into the development of the music compared to the thought that modern day artists need.
Texture Lecture
Texture is an interesting concept because it demonstrates how different elements of music are related. It appears that it is particularly complex to create good sounds in music that make use of large bands because a lot of coordination is needed to make the desired texture. However, when done correctly, large bands are able to take maximum advantage of the balance between the different components of instrumentation which makes the song performed sound really intense compared to what is possible when music is performed by an individual.
Rhythm Lecture
The concept of rhythm is interesting because it appears to be what holds the song together. Furthermore, it allows different styles of music to be characterized. Ultimately, the rhythm of a particular piece defines its flow. It helps musicians break large works up into smaller bits in a manner that allows it to be understandable and therefore played immediately upon view. Different songs have different levels of complexity with regards to the rhythm. In particular, free rhythm sounds interesting and a lot can be done with these sorts of pieces. However, it is difficult to catch onto the rhythm and it may therefore be preferable for this style to be used during a solo piece rather than a group performance. Music that uses drums or another prominent sound typically has a beat that is kept by these instruments. In modern music, the drum is the most conventional keeper of rhythm, but other percussion instruments, low brass instruments, and occasionally the piano can be used to serve this purpose.
Acoustics Lecture
When I first heard the word acoustic, I knew that this term had something do with vibrations. After this lesson, I came to understand that that the vibrations that instruments make help them produce sound. If instruments vibrate more slowly, they will produce softer sounds and if they vibrate quickly they will produce louder sounds. A lot of different effects can be made using this knowledge. Skilled musicians can make a crescendo by starting with slow vibrations and making them quicker over time. This gradually raises this volume of the music to create dramatic effect. The opposite effect of the crescendo can be produced using a similar method. This is called a decrescendo. A decrescendo begins with fast vibrations and a louder noise. These vibrations gradually slow over time until slower vibrations occur. This helps the volume of a song switch from loud to soft and this can happen either quickly or slowly depending on the particular effect that the conductor wishes to create. Sometimes crescendos or decrescendos are written into the music, but occasionally the director will choose to do this at his or her discretion.
Global Village Lecture
The most interesting component of the global village lecture was learning about the different types of music that were enjoyed by different people over time. It appears that the specific types of instruments people used were dependent upon their lifestyle. For example, nomadic groups of people needed to carry their instruments with them, so these were often lightweight. Some groups chose to carry no instruments at all, considering them excess. As society evolved and the human understanding of technology increased, musical instruments evolved to become more and more complex. This was especially important for the evolution of large stationary instruments, like the piano, that require a lot of maintenance and care. It is also interesting how these different instruments can be used to gain a greater understanding of the cultures from which they derive. Religious ceremonies and entertainment rely heavily upon music regardless of culture and studying these events allow us to gain a greater appreciation of the culture from which they derive.
Religion Lecture
Throughout history, religion has been a very important concept to humans. Regardless of the particular religion followed, a majority of cultures and individuals believe in some kind of deity or afterlife. Interestingly, this is one of the traits of humans that separate us from animals. Just as religion is an important component of the human experience, music has evolved to be an important part of these practices as well. Modern religions, such as Judaism and Christianity, make use of music in their prayers and their celebrations. Therefore, music can be said to be tied deeply into spirituality. Different cultures and religions use their spirituality in different ways. Native American tribes used music to persuade the gods to give them rain, and other cultures use music during funerals as a way to cope with death. Other uses of music in religion include joyous ceremonies such as weddings and pious rituals that are used to communicate with god.
Creative Process Lecture
The creative process is an important component of producing music because it allows an individual to use their understanding of music and the world to create an original piece. The most interesting component of this creative process is improvisation, as it is interesting that some musical artists can spontaneously create music that sounds good. Furthermore, doing this allows them to build upon what they already developed in the music to make it sound even more masterful. Another creative music element that helps create a valuable effect in music is the element of anticipation. Pauses placed in the correct moment could create an astounding music effect that makes the notes that follow the pause even more valuable to the overall piece. For a musician to become skilled at his or her trade, it is important for him or her to practice. It appears to be challenging to effectively improvise or create anticipation in music every time, so musicians must learn to build upon these skills over time until they are mastered.
Politics Lecture
The type of music produced varies based upon the particular group of people that the music is made by. In a historical context, different types of music were created by and for the wealthy, middle class, and poor. Wealthy individuals would typically hire musicians to perform for them and would therefore sponsor almost every part of the creative process. On some occasions, these individuals would contract musicians to write specific songs for specific occasions. While these songs could be for entertainment, they could also be created to honor someone. On the other hand, the music created by the poor would be written and played by other individuals of their class. This music was often made for entertainment and relaxation purposes. Both classes would use music for spiritual means, but the music that the wealthier classes listened to were typically more intricate due to the specialized training that their musicians had received compared to the lower classes. Furthermore, since different instruments were available for members of these distinct classes, a different character was often created as a result.
North America: Aboriginal Music Lecture
Most of this class focused on the music created by distinct cultures. An interesting culture that was examined was that produced by the aboriginal Canadians. Despite the many different cultures that existed among these people, their music appeared to be homogenous. This is likely because they were nomadic groups of people and their music was limited to the instruments that were either portable or disposable and therefore easily made in their new locations. Thus, instruments were made with animal skin or other items that could be found in nature, and this form of instrument. It is likely that the meanings of this music differed somewhat from tribe to tribe and it therefore appears that apparent homogeneity is artificial and due to the similar lifestyle of these people.
Race Lecture
Race is an additional important characteristic of music. Different races produce different sounds due to the instruments they use and the messages they wish to convey through this music. Individuals that belong to different races have different environmental impacts and are therefore prone to produce and enjoy a particular type of music. In the 1920s, jazz was a major movement initiated by the African American population because it allowed them to use a free style and take complete control over the sound produced. It also allowed them to release this control when desired. Jazz was made popular among this population because it was accessible to them. The style of jazz changed completely when white individuals began to appreciate it. Rather than it being the spontaneously produced music enjoyed by the masses, it became more calculated because these individuals wanted to hear specific types of jazz music. Over time, this created different styles of jazz that would cater to different races. We can still see this separation of races in the music that is listened to today. For example, a majority of the individuals that listen to rock music are white, while a majority of the individuals that listen to rap are black. This is not to say that there are not styles of music that diverse groups of people enjoy, but there are certainly styles that are targeted to specific members of the population. This happens because the songs produced by artists in this genre attempt to make the music relatable to other individuals that are undergoing the same experience as them. As music continues to become more and more heterogeneous it is likely that this effect will increase as new styles continue to be developed.
Overall Reflection
In this class, I learned about a lot different components of music that helped me gain a greater understanding of music as a whole. When I listen to pieces produced to famous composes like Beethoven, I am now able to identify a majority of musical instruments that are used to create the sound of the piece. This is helpful because it helps me understand how these pieces were created, which in turn gives me a better understanding of the cultural context in which they are produced. Furthermore, I've gained an understanding of musical dynamics which has helped me appreciate how different pitches and frequencies impact the overall sound of music.
Time is precious
don't waste it!
Get instant essay
writing help!
Plagiarism-free
guarantee
Privacy
guarantee
Secure
checkout
Money back
guarantee
Get a Free E-Book ($50 in value)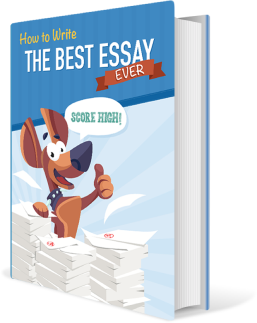 How To Write The Best Essay Ever!