The Perpetual Challenge of Infectious Diseases, Coursework Example
This Coursework was written by one of our professional writers.

You are free to use it as an inspiration or a source for your own work.
Introduction
Communicable diseases, also known as infectious diseases, have been identified in many varieties and are represented throughout the world in different population groups. The nature of their transmission from one person to another must be considered because it impacts human health, particularly in patients who are not vaccinated, for diseases that are new and emerging, and in areas where health risks are generally high. This reflects a need to develop new strategies and to recognize the importance of understanding how to educate different populations and to conduct research to promote greater management of these diseases. As the Ebola virus has shown, there is a critical need to continuously monitor and improve educational efforts to demonstrate their impact on individuals who are most at risk for contracting one or more diseases of this nature. A widespread educational endeavor requires a number of critical elements that will have a positive and lasting impact on societies throughout the world.
Body
Communicable diseases are caused by a number of factors, including bacteria, viruses, protozoa, and fungi (MedlinePlus, 2015). They are represented in many different forms with variable transmission routes; therefore, they are often difficult to control, particularly in areas where knowledge and resources are limited. The prevention of communicable diseases requires adherence to the required behaviors in regards to transmission; therefore, this requires a sound knowledge base and an understanding of the nature of these diseases and how they affect humans (MedlinePlus, 2015). It is necessary to recognize areas where there is a greater risk of infectious disease and to determine what steps are required to reduce these risks and to make improvements with respect to education that will lead to improved outcomes for different population groups throughout the world.
Communicable diseases require effective knowledge and continuing education in order to achieve the intended results and to recognize the nature of these diseases and their overall level of risk. One area that requires further investigation from an educational perspective is public health surveillance, which continues to improve but remains challenging in many underdeveloped countries and when new diseases emerge that are difficult to control, particularly in their early stages (Morse, 2012). This requires a more comprehensive examination of surveillance techniques that will proactively engage public health experts in discovering the nature of a disease, its causes, how it impacts humans, and how to prevent the disease over the long term (Morse, 2012).
Communicable diseases create a significant burden for the public health sector and medicine as a whole, and this continues to be difficult to manage from an educational perspective (Jones, Podolsky, & Greene, 2012). In this context, it is important to recognize that the burden of disease is a challenging component that also requires further investigation because it has a significant impact on how healthcare practice is conducted throughout the world (Jones et.al, 2012). This process is instrumental in shaping an environment where communicable diseases are part of daily living and often impact immunity in different ways that must be considered. This reflects the importance of communicable diseases and how they create a significant burden on people throughout the world that is difficult to overcome (Jones et.al, 2012). In this context, education must focus on how to address communicable diseases more effectively and to recognize the risks associated with these conditions as they impact different population groups.
Education regarding communicable diseases must also address vaccinations, as these are critical factors in the development of a framework to recognize communicable diseases as a global health threat. The circumstances behind these disease states remain a challenge and therefore, require public health experts and parents to meet the challenges of these disease states, as they will continue to be a serious health concern for the foreseeable future (Fauci & Morens, 2012). This requires organizations to be responsive to the needs of people throughout the world by educating them regarding their behaviors and regarding vaccinations, as these tools represent a greater need to understand the complexity of these disease states (Fauci & Morens, 2012). Specifically, vaccinations are not utilized at an optimal level and require further evaluation, as they are either unavailable in many countries or are not accepted by some in areas where they are readily available. As a result, it is important to identify these issues in regards to education and to determine what steps are required to ensure that communicable diseases are better understood by large groups of people and by the public health sector as a whole through specific educational strategies and focus areas.
Conclusion
The role of education in addressing the impact of communicable diseases throughout the world represents a means of recognizing the dynamics of their causes, proper diagnoses, and treatment of these diseases for those who are affected. These issues represent a means of demonstrating the value of advancing objectives within the healthcare sector to promote research and education that expands upon existing areas and to determine what is required to ensure that larger groups of people are cognizant of the risks associated with communicable diseases for patients. This is an ongoing process that requires the continued development of a strategy to educate the public and the healthcare community regarding the different areas where there is likely to be success in supporting the dynamics of change and opportunities to expand knowledge regarding communicable diseases on a widespread basis for different populations throughout the world.
References
Fauci, A. S., & Morens, D. M. (2012). The perpetual challenge of infectious diseases. New England Journal of Medicine, 366(5), 454-461.
Jones, D. S., Podolsky, S. H., & Greene, J. A. (2012). The burden of disease and the changing task of medicine. New England Journal of Medicine, 366(25), 2333-2338.
MedlinePlus (2015). Infectious diseases. Retrieved from http://www.nlm.nih.gov/medlineplus/infectiousdiseases.html
Morse, S. S. (2012). Public health surveillance and infectious disease detection. Biosecurity and bioterrorism: biodefense strategy, practice, and science, 10(1), 6-16.
Stuck with your Coursework?
Get in touch with one of our experts for instant help!
Messenger
Live chat
Time is precious
don't waste it!
Get instant essay
writing help!
Plagiarism-free
guarantee
Privacy
guarantee
Secure
checkout
Money back
guarantee
Get a Free E-Book ($50 in value)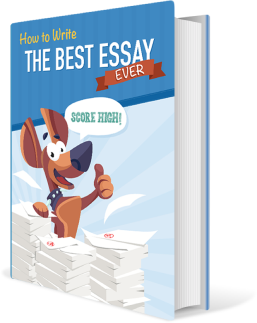 How To Write The Best Essay Ever!