The Power of "We", Coursework Example
This Coursework was written by one of our professional writers.

You are free to use it as an inspiration or a source for your own work.
Within a team-based setting, all required tasks must be accomplished in a timely and efficient manner, along with a need to recognize the responsibility of individuals to be effective in their efforts to contribute to the team at a high level and to recognize their value to the team and its overall success. The goals of the team must be accomplished in a timely manner and reflect a need to promote an environment where goals and objectives are of critical importance. From a task perspective, the team must consider the role of vaccinations and their role in communicable diseases and how to promote vaccines as a means of disease prevention. The goal should specifically focus on parents who are hesitant regarding vaccinations and how to convince them that they are a good idea for their children to receive. The goal of the team in this respect is to communicate openly, to share ideas, and to come up with solutions to educate parents and address their fears regarding vaccinations as directly as possible.
Through the team experience, all members must be able to contribute at a high level and to make the most of the time spent together. It is expected that the team will be able to contribute at a high level and also be able to work towards an educational protocol that will 1)utilize individual strengths and 2)promote a realistic approach to vaccinations that is non-threatening and effective in its overall content. The team's ability to set these goals is an essential component of the process and requires each member to perform at his or her optimal level (Nahrgang et.al, 2013). The team must also develop a strategic approach that is grounded in the best interests of the team, rather than the needs of its individual members (Dierdorff, Bell, & Belohav, 2011).
It is expected that each member will make an individual contribution to the team that will be useful to the team's overall function and purpose, thereby creating an environment where there is a greater potential to achieve success at every level of the team process. The team leader will assign specific roles to each member and will do so by recognizing individual strengths. Therefore, two members will research current education regarding vaccinations and the hesitancy of some parents to participate. Other members will be required to develop an outline for an educational program that will recognize the hesitancy of parents and to determine what is required to promote vaccinations by using a realistic approach. All members must be supportive of the team's defined goals and also demonstrate a high degree of professionalism at all times, while also aiming to contribute to the process at a high level to meet all required expectations. This will encourage team members to make the most of these experiences and to share their ideas freely and without consequence or ridicule from other team members. Information sharing among team members requires a high level of delivery and the support of the organization and its overall development in order to ensure that all possible areas are explored to deliver the intended tasks in a timely manner (Baiden & Price, 2011). This is an ongoing process that supports a gradual learning curve, particularly as team members begin to learn about each other and to make the most of the situation as best as possible.
Team conflicts must be resolved through effective leadership in identifying the nature of the problem and how it has impacted the team's primary goals. Discussion and open communication are required to facilitate an end to the conflict as best as possible. Task development among team members must be consistent, even when the team is facing a struggle of one form or another. Therefore, constant communication is critical and requires a continuous focus on the issues that are most important to the team in order to facilitate a cohesive dynamic and overall need to be productive at this level to optimize team effectiveness (Bass, 2014). When these issues are managed in a cohesive manner, there is a greater opportunity to examine the tools and resources that will facilitate change and also promote a culture of confidence and strength within the team dynamic that will carry the team forward to the next level and beyond.
Team-based performance must be based upon the relationship between task completion, how members communicate with each other, and what is required to achieve the desired impact of the team as whole in the area of focus. Each member is likely to benefit from the team experience when its goals are well-defined and appropriate for the team, along with a need to better understand how members are likely to perform under pressure or with other types of stressors in place. Each member must contribute by utilizing his or her most important strengths and also recognize how these tools will impact the team as a whole, while also considering other areas where there is likely to be success in promoting a team dynamic with a strong and cohesive approach to the goals that are ahead.
When the team is able to communicate at a high level, it is possible that overall productivity may even exceed expectations; therefore, it is important to consider these issues and to recognize how to best impact the team experience to promote an environment where each member is able to contribute at a consistent level. The support of each team member in conjunction with the team's overall tasks is critical because it will generate a sense of good will and positivity among team members to meet the requirements of the team and its overall level of success in this manner. When the team is communicating well and is in full support of the task requirements, it is possible to expand the knowledge and resources that are required to meet expectations and to promote an environment where change is likely to have a lasting impact on each member. This process offers an internal learning curve and requires all members to examine his or her own individual objectives in working with the team and to determine what is likely to be learned from this experience, along with other factors that will contribute to the success of the team and its overall development and progress.
References
Baiden, B. K., & Price, A. D. (2011). The effect of integration on project delivery team effectiveness. International Journal of Project Management,29(2), 129-136.
Bass, B. (2014). Individual Capability, Team Performance, and Team ProductivityE. Human Performance and Productivity: Volumes 1, 2, and 3, 179.
Dierdorff, E. C., Bell, S. T., & Belohlav, J. A. (2011). The power of "we": Effects of psychological collectivism on team performance over time. Journal of applied psychology, 96(2), 247.
Nahrgang, J. D., DeRue, D. S., Hollenbeck, J. R., Spitzmuller, M., Jundt, D. K., & Ilgen, D. R. (2013). Goal setting in teams: The impact of learning and performance goals on process and performance. Organizational Behavior and Human Decision Processes, 122(1), 12-21.
Stuck with your Coursework?
Get in touch with one of our experts for instant help!
Messenger
Live chat
Time is precious
don't waste it!
Get instant essay
writing help!
Plagiarism-free
guarantee
Privacy
guarantee
Secure
checkout
Money back
guarantee
Get a Free E-Book ($50 in value)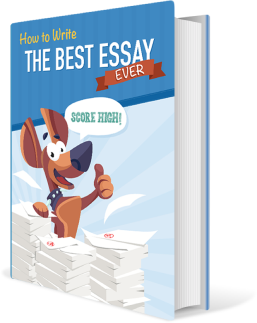 How To Write The Best Essay Ever!