The Problem of Evil, Term Paper Example
This Term Paper was written by one of our professional writers.

You are free to use it as an inspiration or a source for your own work.
"The problem of evil" is a thorough way of "reconciling" with the "existence" of "evil" and "suffering" in relation to "omniscient", "omnipotent", and "omnibenevolent" (Stanford Encyclopedia of Philosophy). In two clusters named the "logical problem" and "evidential problem". The main difference between the two clusters is their way of proving the existence of God. "logical" defines the "logical impossibility" for God and evil to exist at the same time, while "evidential" tries to explain that there is no "omnipotent", "omniscient and a "wholly good" God, per the existing global evil (Stanford Encyclopedia of Philosophy). The paper will take a dive in the former cluster and explore it in the context of "evil" and 'God". The use of "logical" context to depict the "co-existence" of "evil" and "God" and answer a question of their co-existence.
"Logical Problem"
As mentioned in the introduction part, the "logical" form uses "logic" to prove the co-existence of God and global evil. According to Macke 1955, there are "quasi-logical" governing rules to prove the existence of God and Evil, but by first understanding terms like "evil, "good," and "omnipotent". Macke states that different communities are given different teachings which lead them differently; for instance, some might deny God is Good. There are formulas and steps followed to arrive at respective concluding results (Plantinga, 2001). Plantinga works out the theory in steps and explains every step followed. Clustering the proving statements in organized groups and tackling them in the "logical" way. The formula is not only applied in testing the "problem of evil" but can be used in different contexts (Plantinga, 2001). The criterion used is  "explicit contradiction" status in such an attribute is in contradiction with one or two of other attributes in the set. For instance, according to Plantinga 2021, the "problem of evil" in a "logical" method is shown here;
Assuming X is the set; first, "God is omnipotent", secondly, "God is Wholly good", thirdly, "evil exists". The criterion is that set V is an "inconsistent" set, and what does it make a set "inconsistent"? A set is said to be "inconsistent" if an attribute contradicts another attribute in the set (Plantinga, 2001). From set X, the set displays no evidence of self-contradiction as there is no attribute with the negation of the other, depicting that the statements are true.
According to Plantinga, the formula applies logical possibilities and sometimes, in some criteria, raises disputes.
Mackie concludes that with "additional principles", set X is self-contradictory in the second and third attributes. The "existence of evil" contradicts "good"; hence Mackie indicates that the "incompatibility" of the set fails. There is no way evil can coexist with good (Mackie, 1955). Mackie added more attributes to test if the set is contradictory.
According to Macke 1955, the solutions obtained in the set can be subdivided as depicted.
"Adequate Solutions"
The solutions in this sector detail that there should be no further problems when the set is completely solved when one decides to omit an attribute. Macke writes that the solutions of this cluster have been applied in different weights per the community or group involved. Arguments like evil do not exist, and what people call evil is "privation of good" and serves as an adequate answer to the problem. Macke argues that such solutions are "adopted," and some people establish different thoughts and build on different facts in a fallacious way. A significant number of people believe the Pope in this cluster (Mackie 1955).
"Fallacious Solutions"
Macke termed them as "half-hearted" solutions, as they "explicitly" block and at the same time "implicitly" agree with the "constituent propositions". Macke suggests that there are solutions that easily delete contradiction without deleting an attribute, termed "fallacious". "fallacious" answers have complications. Mackie did a deeper dive into such solutions to pinpoint their fallacy. For instance, "good cannot exist without evil". Macke explains that sometimes people conclude that evil is present to counter good, and if evil does not exist, it is good too (Mackie 1955). The answer affects other attributes: "God cannot create good without simultaneously creating evil". The attribute raises a question about the "omnipotence" of God. The meaning of "omnipotent" takes a swing and does not describe power for impossible things, which in the context of evil and good, it is impossible for one to exist alone (Mackie 1955). In theism, there is a belief of the impossibilities God can perform are diverse and significant people believe that.
Furthermore, the co-existence of evil and goodwill eliminates the first claim of "good eliminates evil". The contradiction suggests that God and evil are linked through co-existences as a word and the opposite of good. Mackie works out another example that concludes "the problem of evil in terms of second-order evil" compared to the plan of the set (Mackie 1955). In further add-ins, an "evil" and another setback were encountered.
"Evil is due to Human Freewill."
According to Mackie, evil needs to separate from anything to do with God whatsoever. Evil should be linked to "independent" human behaviors and activities. Human is allegedly "endowed" with "freedom" of willingness and ability to decide for themselves.
Macke classifies them as follows; first-order like pain is "justified" as a "logically necessary component" to second-order good like sympathy. The second-order evil, like cruelty, is completely accountable to human beings and God to be independent of it. Obtaining a valid solution through the rule of free will requires an explanation of freewill acquisition, which suggest that a "wholly good" God gave freewill as a third-order good (Macke 1955). Macke suggests that free will is the strongest and most vital good among all goods offered by God. Mackie question God on aspects of logically creating humans with free will but no specific knowledge of choosing between evil and good. There are two valid reasons why God created human beings with free will but with no knowledge of making the crucial choice. First, "freedom" should be put as a third-order item while the other "freedom" be ascribed to put God out of blame and lay it upon man for their rational choices (Mackie 1955). The logical contexts of "impotence paradoxes" which Mackie builds their solution, dep[ictingg how God governs and rules through his set rules
Mackie concludes that all the methods he investigated twisted and changed one or two attributes to fit the solution required. The formulas deeply impact the theism stand of people.
Mackie and Theism
The formulas of finding the solution to the "problems of evil" have adopted several steps and maneuvering to shape the solution per the problem intensity. In the process, theism, the belief in God the Almighty, has been 'badly hurt'. Macke writes, "……but this study strongly suggests that there is no valid solution of the problem which does not modify at least one of the constituent propositions in a way which would seriously affect the essential core of the theistic position", depicting how theism was distorted by the logical concepts explained here. Assumptions made in the calculations did impose different meanings and outcomes from a normal atheist position. For instance, the debate on the omnipotence of God is questioned from every angle. In the first cluster of "adequate solutions," Mackie argues that in some atheistic communities, the solutions arise from the statement of "saying either God is not wholly good, or not quite omnipotent, or evil does not exist, or good is not opposed to the evil that exists, or there are limits to what an impotent creature can do…" which are all against the God atheist's worship. The solutions have and continue to twist people's minds, believing that good, evil, and God cannot coexist.
According to Plantinga, the analysis is similar to or follows that of Mackie. The same outcome Mackie explains in detail is the same Plantinga emphasizes. For instance, the contradiction of "every good eliminates evil" and the counter-statement of "there is no good without its evil counterpart". The elaborations confuse a person who only believes in the almighty. "Atheism" has been immensely affected. In either of the solutions, one or two attributes are mostly purposely omitted to arrive at an answer. The continuous doubt of God's abilities and power and the constant race of eliminating aspects which do exists since the creation of the earth and other creatures by God, the "omnipotent", "omniscient", and "wholly good God". Atheism has been affected by inducing doubt in God's people and make-believe in human calculations and theories.
References
Mackie, J.L. (April 1955). Evil and Omnipotence. Oxford university Press on Behalf of the Mind Association. Mind, Vol 64, No. 254, pp. 200-212. https://www.jstor.org/stable/2251467
Michael, T. (2010). The problem of evil. The Stanford Encyclopedia of Philosophy. Disponível em:< http://plato. stanford. edu/archives/sum2013/entries/evil/>. Acesso em, 2.
Plantinga, A. (2001). The free will defense. God and the problem of evil, 91-120. https://books.google.com/books?hl=en&lr=&id=mujKAgAAQBAJ&oi=fnd&pg=PA300&dq=The+Free+will+defense-+Plantinga&ots=y_imO8Zxpe&sig=gMdrwsYrkcAEepDpu6cB4dpdsWs
Stuck with your Term Paper?
Get in touch with one of our experts for instant help!
Messenger
Live chat
Time is precious
don't waste it!
Get instant essay
writing help!
Plagiarism-free
guarantee
Privacy
guarantee
Secure
checkout
Money back
guarantee
Get a Free E-Book ($50 in value)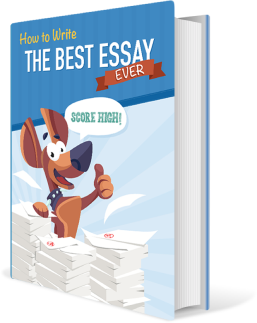 How To Write The Best Essay Ever!