The Worst Mistake in the History of the Human Race, Essay Example
Pages: 3
Words: 928
Essay
This Essay was written by one of our professional writers.

You are free to use it as an inspiration or a source for your own work.
First of all, in this essay originally published in Discover Magazine in 1987, Jared Diamond contends that the adoption of agriculture by human beings which occurred some 10,000 years ago, "supposedly our most decisive step toward a better life" which involved moving from a hunter and gatherer approach to one of agrarianism, was "in many ways a catastrophe from which we have never recovered." Some of the results of this so-called catastrophe includes "gross social and sexual inequality" and "disease and despotism," 1 both of which unfortunately have remained with us since the time that man transformed himself from a primitive nomad into a socialized creature of habit and conformity.
According to Diamond, there were a number of negative consequences that came about as a result of man's transition from a non-agrarian lifestyle via hunting and gathering in order to survive to that of an agriculturist society in which food is planted and harvested and animals are domesticated to serve as laborers and as a food source. The first consequence was health-related, for as Diamond points out, the agricultural revolution resulted in poor nutrition as contrasted with hunting and gathering which allowed for a varied diet, rather than one steeped in high carbohydrates from crops like wheat, rice, and corn. Secondly, agriculture or farming led to a "dependence on a limited number of crops" with farmers and their families risking starvation if a particular crop failed to yield the required amount of food. And thirdly, agriculture "encouraged people to clump together in crowded societies" which encouraged the spread of infectious diseases like tuberculosis and typhoid and later on was responsible for plagues like the dreaded "Black Death" or bubonic plague of the thirteenth century C.E. 2
As supportive evidence, Diamond notes the findings of paleopathologist George Armelagos of the University of Massachusetts via human skeletons excavated from Indian burial mounds at Dickson Mounds in Illinois. Armelagos demonstrated that "early farmers paid a price for their new-found livelihood" with nearly a 50% increase in "enamel defects indicative of malnutrition, a fourfold increase in iron-deficiency anemia, a threefold rise in bone lesions, and an increase in degenerative conditions of the spine," due to the hard labor required to harvest crops and bring them to the market or the dinner table. 3
Another negative consequence of agriculture was the creation of the division of the classes or the arrangement of society into levels of prosperity and destitution. As Diamond relates, because as hunters-gatherers, human had no need for storing food; they in effect "lived off the wild plants and animals they obtained each day." Thus, there was no need for a controlling class that handed out food and other goods as they saw fit while hoarding most of the food for themselves. As evidence, Diamond mentions that human skeletons excavated from the Greek tombs at Mycenae ca. 1500 B.C.E. points to the fact that "royals enjoyed a better diet than commoners, since the royal skeletons were two or three inches taller and had better teeth;" also, mummies found in Chile which dated to about 1000 C.E. showed that the elites or upper classes had a "fourfold lower rate of bone lesions caused by disease" and by consuming better food than the lower classes. 4
In addition, the rise of agriculture may have helped to create inequality between the sexes. In other words, men became the leaders of society, while women became second-class citizens who bore the brunt of the heavy work related to planting and harvesting crops and tending to the needs of domesticated animals like cows, sheep, and goats. In some ways, this was the beginning of the patriarchal society with men on the top of the social totem pole and women occupying the bottom, much like what one finds in many modern-day nations in the Middle East. As evidence, Diamond reiterates that examinations of Chilean mummies revealed that "more women than men had bone lesions from infectious disease" which indicates that the women did much of the heavy work as "beasts of burden." 5
Personally, I must admit that I wholly agree with Diamond's argument, due to the fact that evidence excavated by paleopathologists and archeologists clearly show that the movement from a non-agrarian society to an agrarian or agricultural society created many problems associated with new diseases and the gradual rise of a hierarchal society divided into classes. Of course, there were a number of positive consequences related to the transition from hunter-gatherers to an agricultural society.
For example, once people began to settle down in one place as a community or a village and began to have more children (and more material goods via ownership), this mandated the creation of cities which then led to the creation of a central government and social hierarchies. This is supported by Graeme Barker who writes that the development of agriculture "opened up new pathways to economic and social complexity" via farming which meant "new resources for bartering" or trading, the payment of tax or tribute, and the rise of the artisan and craftsmen. Agriculture also formed the "preconditions for the development of the first great urban civilizations" like Egypt and the ancient cities of Mesopotamia 6, thus making the expansion of Western civilization possible.
Endnotes
Jared Diamond, "The Worst Mistake in the History of the Human Race." Discover Magazine

, May 1987, 1.

Ibid, 3-4.
Ibid, 3.
Ibid, 4.
Ibid, 4.
Graeme Barker, The Agricultural Revolution in Prehistory (UK: Oxford University Press, 2006), 1-2.
Bibliography
Barker, Graeme. The Agricultural Revolution in Prehistory. UK: Oxford University Press, 2006.
Diamond, Jared. "The Worst Mistake in the History of the Human Race." Discover Magazine (May 1987): 64-66.
Time is precious
don't waste it!
Get instant essay
writing help!
Plagiarism-free
guarantee
Privacy
guarantee
Secure
checkout
Money back
guarantee
Get a Free E-Book ($50 in value)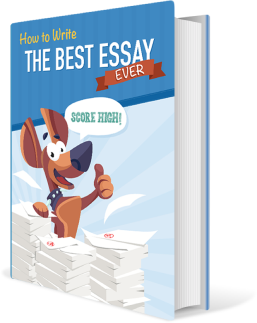 How To Write The Best Essay Ever!