Theories and Research in Education: New Skills, Essay Example
Pages: 3
Words: 705
Essay
This Essay was written by one of our professional writers.

You are free to use it as an inspiration or a source for your own work.
In the field of education, the concepts of prompts and reinforcements can be used effectively to teach new skills to students. The text book definition of the term prompt refers to an effective action which is performed in a timely as well as adequate manner for the betterment of a teaching, practice, science, or art. It is not only important but imperative that the concepts and practices of being prompt in any field of study are taught as well as maintained through practice. New skills can only be mastered through the process of mastery itself. There are no short cuts to the mastery of any new skill. Although it is true that some will learn at a faster pace than others in any given skill set, the process of mastery is the same for all.
The primary factor in the process of mastery of any new skill is practice. More practice on a particular skill leads to hands on experience. In order to obtain mastery in learning a new skill, each session of practice must push the individual or individuals forward in the process. There will inevitably be set backs through trial and error, but every practice session must not necessarily result in advancement, but rather be executed with advancement. In order for this concept of practice to work in such a manner, it is necessary to remain prompt through the entire process of mastery. Without the factor of being prompt, the process of practice will render ineffective. Ineffective practice will idle the process of mastery in learning a new skill. With effective and adequate practice comes the necessity of being prompt. Being prompt not only makes for effective and adequate practice in learning a new skill set, but it also demonstrates discipline for the craft which can influence the masters to assist in the process.
Aside from being prompt, another imperative factor in the process of mastery is reinforcement. While effective and adequate practice of a new skill set exposes weaknesses, areas of improvement, and technical errors, reinforcement retains any new knowledge picked up during the process so that it can be applied to future practices. The reinforcement of any newly obtained knowledge or experience safeguards against having repeats of errors during the process of mastery and is effective when applied to ones teachings in learning a new skill set through education.
In order for one to effectively learn a new skill set, they must be taught that skill set by a master or teacher of said skill. This teacher must act as an effective leader during their teachings. The process of becoming a leader requires many factors including personal experience and influenced behavior. Learning from experience creates the most effective leaders. This is because they know what decisions work and what decisions don't work. They understand the effects of such decisions because they have made them themselves. Being able to pass on such knowledge to a team is an important and required characteristic of an effective leader.
Effective leadership must always be assessed in the context of the leader, their team of followers, and the situation they are in. Leaders may need to respond to different followers in different situations, all depending on the factors and circumstances. In some scenarios, two different leaders may have two different responses to the same team and situation. This does not necessarily mean that either leader is right or wrong. This simply demonstrates that there are different approaches to leadership styles and that some leaders find certain styles more effective than others.
Generalization strategies can also be used in the class room as it builds cognitive thinking ability among students. When a new skill is generalized, it compels students to think how they could personally take the best plan of action in learning that new skill set in such a way that works for them. This can be based on a student s age, experience level, and cognitive ability.
References
Barr, R. B., & Tagg, J. (1995). From teaching to learning—A new paradigm for undergraduate education. Change: The magazine of higher learning, 27(6), 12-26.
Baroody, A. J., & Dowker, A. (Eds.). (2013). The development of arithmetic concepts and skills: Constructive adaptive expertise. Routledge.
Kalantzis, M., & Cope, B. (2012). New learning: Elements of a science of education. Cambridge University Press.
Time is precious
don't waste it!
Get instant essay
writing help!
Plagiarism-free
guarantee
Privacy
guarantee
Secure
checkout
Money back
guarantee
Get a Free E-Book ($50 in value)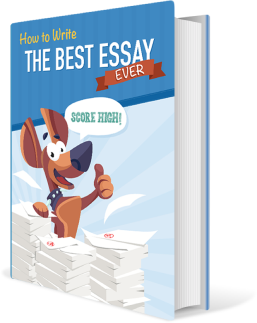 How To Write The Best Essay Ever!