Treating ADHD With Adderall, Essay Example
Pages: 3
Words: 870
Essay
This Essay was written by one of our professional writers.

You are free to use it as an inspiration or a source for your own work.
According to a number of medical research studies and reports, it is clear and evident that Adderall has been used to treat patients diagnosed with ADHD (Attention Deficit Hyperactivity Disorders) for over many centuries in the past. Furthermore, it is also worth noting that Adderall is mostly prescribed by physicians in cases involving health care problems such as depression, narcolepsy as well as in other psychotherapeutic uses especially in the United States and in other countries globally.
There are various symptoms and signs of patients suffering from ADHD health care problems in the society including poor concentration levels and slow mental and cognitive abilities. In most cases, the use of Adderall involves daily use of various stimulants and drugs in order to improve the patient brain conditions and neurotransmitter systems. Some of the contents of this drug include amphetamine and psycho-stimulant which belongs to the phenethylamine category.  Some of the beneficial use of Adderall include improving the patient cognitive abilities and also increases the activity of the neurotransmitters in the brain. Adderall use also increases athletic performance in persons especially through the use and application of aphrodisiac and euphoric medications.  Despite this, there are those who argues that Adderall produces a certain chemical in the brain which physically and mentally stimulates norepinephrine and dopamine in the brain leaving a person with the feeling of happiness and contentment. This also increases an individual's sexual desire and endurance and also improves general ability of an individual to perform in athletic activities and practices in the society.
There are also those who perceived the drug as "miracle drug" because it has several beneficial health effects on the body including relieving an individual from acute and chronic pain experiences. This is mainly because the drug can effectively induce the brain ability to ignore physical pain in the body through mental activities.
Several recent research studies and publications also support the idea that the drug is a "miracle drug" since it can treat so many disorders and diseases in the society especially after taking it in low doses. Other researchers also argues that taking high doses of the drug without a physician prescription procedures can lead to several health care problems and challenges such as false sense of euphoria, mania effects as well as grandiose effects on normal patients in the society. It is also evident that taking high doses of the drug by patients with bipolar disorder or manic depression, can cause excessive mania swings leading to hospitalization, suicidal thoughts amongst other dysfunctional thoughts and behaviors.
According to several medical studies and reports, the normal prescriptive dose for Adderall is 10 mg, 20 mg and 30 mg per tablet depending on what the patient is suffering from. Based on the United States physicians, sixty milligrams of Adderall is the normal prescribed dose per each normal person with ADHD health care problems. Taking this dosage has little or no negative side effects on the patient.  Some physicians and psychiatrists have been known to prescribe Adderall in excessive doses of about 90 milligrams even up to 120 mg per day, per patient depending on the severity of the manifestation of the ADHD symptoms, the duration or years a particular patient has shown symptoms of such a disorder and how the patient individually responds to such does as prescribed.  This is dangerous and it is imperative that physicians prescribed 60 mg a day as the "optimum daily dose" recommended for the average patient exhibiting ADHD symptoms. Any prescription above 60 mg per daily dose, per patient can cause dangerous and adverse psychological and physical effects to the patient thus should be avoided.
It is clear and evident that Adderall is referred to as a "miracle drug" since it has so many positive effects and also possess so many negative and detrimental effects when not taken based on physician prescription policies and rules.  The drug is also highly addictive when abused by individuals in the society. Its contents such as amphetamines or methamphetamines also has high levels of addictive effects thus can lead to abusive tendencies among individuals in the society.
Furthermore, taking Adderall usually results into slow thoughts among individuals suffering from ADHD health care problems. However, the drug has energetic effects among individuals who do not suffer from ADHD health care problems. Those who do not suffer from ADHD are mainly using the Adderall drug in order to stimulate their mental state of mind and this sometimes lead to addictive effects of the drug. It is also evident from several studies and reports that using Adderall drug can reduce and control patients diagnosed with bipolar and ADHD symptoms. The drug improves cognitive and thought process in most cases.
Moreover, those who use the drug continuously for one month mostly experience its addictive effects. Therefore, those who intends to use the drug should consider both its negative and positive effects in order to avoid its addictive effects and promote healthy behaviors in the society.  This can only be achieved through taking the drug based on physician prescription policies and procedures.
References
Author, N.A.  (2015, July 13). Treating ADHD with Adderall: Medication FAQ's. Retrieved November 19, 2015.
Time is precious
don't waste it!
Get instant essay
writing help!
Plagiarism-free
guarantee
Privacy
guarantee
Secure
checkout
Money back
guarantee
Get a Free E-Book ($50 in value)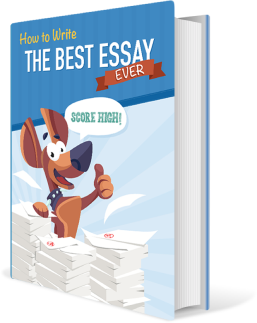 How To Write The Best Essay Ever!