Two Scale Pans of Illegal Immigration, Essay Example
Pages: 4
Words: 1122
Essay
This Essay was written by one of our professional writers.

You are free to use it as an inspiration or a source for your own work.
Immigrant is a person who moves between countries. He has a civil right guaranteed by the Constitution to be free in movement that is a direct expression of his rights. During a long history of the USA immigration took its steady place. Nowadays people cross their boundaries in order to have more opportunities in life, mainly in professional carrier and education. Somebody is hunting the growth of his business and migrates to another country in order to make more money. Another migrant is seeking a new lifestyle, better experience and extension of the 'boundary' that will broaden his outlook. We cannot call immigration absolutely beneficial or unfavorable, as each thing has its pros and cons. But what can we say about illegal immigration? It is another cup of tea.
There are from 10 to 20 million undocumented workers in the USA. A managing director of Bear Stearns Asset Management, Robert Justich, considers that 'as many as 3 million people enter the country illegally each year' (Welch 2007). As we can see these figures are big, that shows the urgency of illegal labor problem.
Should we consider illegal immigration to USA as a helping or hurting factor to the country's economy? Even Bush always talked about 'the need both for tightening the border and also for creating a path to legalization for undocumented immigrants' (Marjorie 2008). It seems a very simple question, but like in the classic Japanese film 'Rashomon' by Akira Kurosawa, where notion of the truth hides in points of view of the witnesses, the answer depends on where you fit in the economy.
Let's look closer at the positive side of illegal immigration. Businesses are supplied with at a relatively low cost, though cheap workers are paid substandard wages. Healthcare and taxes are also not paid by the businesses.  Higher motivation and big interest in unpopular positions shows that aliens are really interested in having these positions. The explanation can be found in comparing average pays in USA and donor country. Mainly the last one has a very bad economic situation, where 'to cross the border' is a synonym to the only way family can survive. Illegal immigrants make their contributions to social security and public services as they are not only employees but also consumers, so in addition the community is restored by them as well.
The reality should be weighed in the balance, so let's look closer at the other scale pan. Unfortunately not everything looks so optimistic on this 'alter side of the moon'.
First of all we should not forget that USA is not the only country in the world and illegal immigration has hurting effects not only to the recipient country, but also to the donor one. The migration of well-educated and gifted professionals or qualified workers who are taken from their poor countries to richer ones is called 'brain drain'. It leads to the loss of labor resources at the most able-bodied age. As a result manpower is aging. Education and vocational training also lose its value, because all the expenses for professional development are lost. Such 'leak of minds' leads to undesirable structural shifts in economy, to falling of prestige of a domestic science, aging of scientific professionals.
Secondly, some illegal workers are criminals in fact. In 2011 during only one week operation, that covered 4 U.S. territories and all 50 states, U.S. Immigration and Customs Enforcement officials had arrested almost 3000 criminal undocumented workers!  And we cannot call them innocent lambs, who we unjustly arrested. All of them had prior criminal convictions. There were 1,282 of them, who had even multiple convictions. They did not steal a candy from the store. Their misdemeanors (now we speak about 1600 of aliens already) included the following crimes: aggravated assaults, kidnapping, attempted murder, manslaughter, sexual crimes with regard to minors, child abuse, armed robbery and drug trafficking. Sex offenders were convicted by 151 people and 42 belonged to a gang bang. And it's only one case, an example without concluding from the particular to the general. Around 20% of all severe crimes illegal aliens are connected with. We will never forget 9/11 tragedy. The border between USA and Mexico, one of the biggest supplies of illegal labor force, is a preferred road for terrorists who are interested to enter US ground unseen and undetected.
Thirdly, jobs are taken away from citizens of USA. Of course, we can understand business holders: illegal worker can and is willing to work for an increasingly low wage, even less the minimum one. Does not it remind you a human bondage? Low-cost positions in turn would be paid more to American citizens (and become more desirable) if these illegal immigrants did not want them so much. As the number of in-shade workers rises, who are not socially supported, we see the degradation on health care level. As a consequence we have higher incidents of infectious diseases. Also numbers of traffic accidents increases and some negative cultural effects can be observed. So chain reaction
Foreign labor creates real competition to native low-skilled workers who are the main victims of illegal immigration. Not everybody is destined to wear a suitcase, work in the office, have high education and, as a sequence, have high payable jobs. There are many people who drop out from high schools every year. So it is not surprising, that those who have no high-school diploma are apt to oppose illegal workers as they are taking in some cases their only source of income. The examples of such businesses are Nebraska meatpacking plants and agricultural businesses in California. The growing nation of the USA, teenagers, who usually are looking for summer jobs find it difficult to be provided with proper employment as seasonal and hospitality job sector is already filled by illegal immigrants. Plus tax burden is increased on American citizens as cheap labor makes no contributions to the tax pool.
As we can see even a positive side of the illegal immigration phenomena does not have enough weight. Examining the problem we can chain reaction process, when the consequences are outlined on different levels. For each pro there are several cons. The American government cannot allow the illegal immigrants come into U.S. and get the jobs. New reforms and immigration laws should be approved as today contra methods do not work. Also some legalization process for illegal immigrants should be made with all the respect to a personality first from both sides – recipient and donor country. 'Land of Opportunity' must live up to everybody's expectations without forgetting human, personal side of the issue in order to keep the American dream idea alive.
Works cited
Marjorie, Lilly 'Borderlines'. Desert Exposure. Jan 2008. Available at <http://www.desertexposure.com/200801/200801_borderlines.php>
Welch, Bryan 'Putting a Stop to Slave Labor'. Utne Reader.  Mar/Apr 2007.  Available at <http://www.utne.com/2007-03-01/PuttingaStoptoSlaveLabor.aspx>
Time is precious
don't waste it!
Get instant essay
writing help!
Plagiarism-free
guarantee
Privacy
guarantee
Secure
checkout
Money back
guarantee
Get a Free E-Book ($50 in value)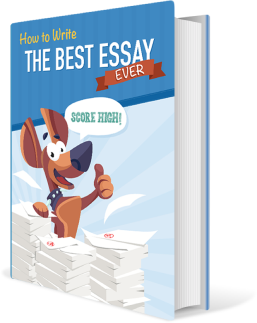 How To Write The Best Essay Ever!