Understanding the Truth Behind Reality TV, Essay Example
Pages: 5
Words: 1479
Essay
This Essay was written by one of our professional writers.

You are free to use it as an inspiration or a source for your own work.
Introduction
It could not be denied that ever since its introduction to the human society, the bridges of communication have grown shorter and shorter allowing people from all over the globe to gain access to particular programs that are aired in certain sections of the globe alone. The revolution of modern media has indeed created a new culture of satisfaction among the human generations that have realized how important television was in their lives. The cultural presentation of human interest as shown on TV has also dramatically changed through the years (Biressi 8). Nevertheless, it could be realized that, through time, the evolution of television has also affected the overall attention that human society has over the condition of moral development they embrace. One such change is the emergence of reality television programs. Since it's inception, reality television has often been cruel, exposing the participants and viewers to humiliation.
From the point of being introduced to the society, the television network industries were more concerned with getting the attention of the people. Among the top choices of programs used to entice the viewers are news features, soap operas and movies. These programs cater to humans with a desire to know what is happening and practically live their lives on the shoes of the characters they see from the said programs. Soap operas were among the longest running programs during the early television era. However, as times change, the creation of stories that would continue to capture the interest of the people became harder to manufacture. The community of viewers seemingly develops a desire to see something new every time they finish a certain story. It has been observed that a particular story repeated in another format becomes less interesting to most viewers (Guo and Ying 13). The networks were then pushed to find other platforms that could bring back the interest of people into watching television programs again. Upon stumbling into several researches and surveys, television networks and program producers came up with a brilliant idea of introducing a new genre of programming to the viewers. This is something that has never been executed previously; and something, which could be considered risky in so many ways.
Reality television has been introduced to the new age members of social viewers within the mid-1990s. One of the first programs to ever air under such a genre is the program The Real World. This program was produced under MTV's direction in PBS; it is most known for its capacity to present the realities of life that happens among young adults, especially relating to sexual relations, AIDS, substance abuse and other points of confusion that most youths experience. It basically utilizes the presentation of seven individuals, picked together to live in a house and have their everyday affairs taped. People watched the said program to see what really happens to people when they are put together and when they undergo particular pressures in life. Followed by other programs such as Big Brother, Amazing Race and others (Hill, 25), these programs aim to exploit human behavior, showing the world the most basic points of human culture. Through providing an understanding of the different elements that define reality TV, this presentation hopes to lead the readers into realizing how reality TV programs could further impose more harm than good to the morals of the human society.
Humiliation for participants makes reality so interesting to viewers. It catches the attention of viewers since their capacity to relate to the situation makes it easier for viewers to be connected to the program. Seeing how the characters deal with issues that are presented to them in a daily basis, the viewers often find themselves "like that of the ones they watch". Likely, the same platform is set in soap operas. For instance, with reality TV, in reality television, there are no scripts, there are no preempted situations, and the camera just keeps on rolling as the characters continue to live their lives. Airing of the programs following this genre were quite a risk for the producers; however, knowing that they would be spending less for the talent fees getting into such a risk was considered worthwhile. It was realized to be more worthwhile given the chance that the programs produced gained high rates of viewing from the target market (Hearn 19).
Secondly, the circumstances within reality TV are profoundly engineered, they are changed so that they can make fascinating drama, and huge amounts of recording are greatly edited into whatever the producers believe will result in the finest amusement value for the audience. Thirdly, entertainment frequently comes from arguments. These arguments will be constructed where there are none through the stitching of recording together. Fourthly, reality TV shows have the capacity to aid in the perpetuation of ethnic stereotypes. For instance, the evil woman is supposed to be brazen, violent, pointing fingers, and constantly lecturing individuals on how to conduct themselves. Lastly, sexual category is also particularly valuable for stock characterizations since they can represent an extensive and rich account of societal stereotypes (Hill 29).
True, there are no scripts and the outcomes of the behavioral presentation that the characters undergo whenever they are pressured are all plainly random. Nevertheless, such types of presentations may harm the thinking of people in relation to how they personally deal with their problems, as well. A sense of exploitation is seen to be part of the motives of the production of the said programs. Knowing the dirt is the juiciest part of each presentation; it is what is going to be the "talk of the town" (Paron, 2008). These situations are the ones that often get the viewers hooked into the platform of the said program presentations. Are the characters in such programs hurt? The truth is that they are. They are basically put into particular situations that would move them out of their comfort zone, thus making it easier for them to burst into particular emotions that may not be that regular for them in real life.
For instance, the producers take note of how the characters' emotions and mental perceptions could be controlled and use those elements to push them into particular outbursts whenever they can. Producers use cash competitions to bring out the most unpleasant behaviors in individuals, since it roots violence and malice at what time it becomes nearer to the ultimate votes. Producers utilize tremendously slutty and attractive women within reality shows, which bring out drama and fights, which are typically slap-heavy (Guo and Ying 14). Producers create situations of people battling to date a single person, which tells the audience that those people do not have any self-worth, such as the 1 vs. Many reality show where at the show's ending the participant gets fame and riches or merely fame or riches. Producers take note of means to take advantage of individuals by, for instance, shoving sex within participants faces suggesting that being hurt and insulted were a civilizing norm within American relationships.
Reality shows exclusively humiliate the viewers since they are the spectators of what takes place and are responsible for increasing airplay of the reality shows though the actors' embarrassing moments and drama. This demonstrates that the humiliation within reality TV shows is frequently compulsory for success. For that reason, humiliation is an essential step within which to attain their ambitions and be triumphant in existent life. The depiction of perfect girls who live on The Hills within beautiful apartments, drive fine cars, and intern for companies, for instance, Teen Vogue humiliates viewers since they perceive that these participants are not something above average in regards to intellect or wit, might start to question why they do not live the same way the participants live (Biressi 17). This is primarily because The Hills' girls are exceedingly rich. These kinds of reality shows harm the viewer's mentality. When the individuals who act as judges humiliate reality show participants so roughly, the viewers are also humiliated by the verbal abuse and disrespect on nationwide or even cable TV.
Conclusion
Overall, this discussion tries to impose on the fact that the production and appreciation of reality television is specifically a celebration of the human generation's 'stupidity' over the facts of life that govern the constructive manner by which technology changed the way human attitude developed through time especially in line with the ethical limitations of how television programming should be viewed as a source of entertainment.
Works Cited
Biressi, Anita. Reality TV: Realism and Revelation. London: Wallflower Press. pp. 64–66. 2005. Print.
Guo, Ke and Ying, Wu. "Media Consumption and Global Visions Among Urban Chinese Youth". China Media Research 5 (4): 80–94. 2009. Print.
Hearn, Allison. Image Slaves: Everybody Wants to be on Television. Bad Subjects. 2004. Print.
Hill, Annette.. Reality TV: Audiences and Popular Factual Television. Routledge. 2005. Print.
Paron, Katina. "It's About Audience: How Adult Audiences Can Benefit Youth Media Organizations". Youth Media Reporter 2 (1-6): 87–91. 2008. Print.
Time is precious
don't waste it!
Get instant essay
writing help!
Plagiarism-free
guarantee
Privacy
guarantee
Secure
checkout
Money back
guarantee
Get a Free E-Book ($50 in value)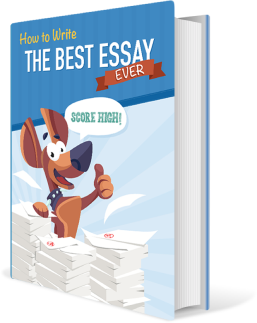 How To Write The Best Essay Ever!