Using a Microscope, Term Paper Example
This Term Paper was written by one of our professional writers.

You are free to use it as an inspiration or a source for your own work.
Introduction
Several different types of microscopes are useful to conduct laboratory testing for ambulatory settings. The most common type of microscope is called the compound light microscope and uses a system of lenses and visible light to magnify objects. This type of setup makes it useful for scientists to examine microbes using many different kinds of tests including cell counts and classification. Classification is an important process because it allows us to identify the bacteria that is harming a person and make informed decisions regarding treatment. One of the more important classification tests, gram staining, is usually the first step involved in determining the genus and species of bacteria. Gram staining is effective because it is able to help us decipher between the structural make-ups of bacterial cell walls. A majority of human pathogens a gram positive, such as Staphylococcus and Streptococcus. Gram positive bacteria have a chemical component called peptidoglycan in their cell wall. When stained with crystal violet, gram positive cells will turn a purple color while gram negative cells will turn pink due to the counterstaining process (Madigan et al., 2004).
Materials and Methods
A simple compound light microscope will suffice for analyzing the results of this procedure. Before the analysis of the microbes can begin, we must be certain that we have a single colony of one type of bacteria to examine. These bacteria can either be store purchased or isolated from our body. To isolate bacteria from our skin, we can make use of saline, q-tips, and an agar plate to streak our skin and then spread it on the plate. This plate should be incubated for 24 to 48 hours until bacterial colonies start to form. Using a sterile platinum loop, individual colonies should be re-plated on separate agar plates using aseptic technique and then incubated for another 24-48 hours.

Figure 1 From left to right: compound light microscope, agar plate, platinum loop.
Once the bacterial colonies are isolated, the platinum loop should be used to spread the colony on a clear microscope slide. This smear should then be heat-fixed. Next, crystal violet, the primary stain should be applied to the smear for 20 seconds. This should then be gently rinsed with water and the excess removed. Next, the slide should be covered with iodine for one minute. At the end of the minute, the excess iodine should be poured off the slide. Next, 95% ethyl alcohol should be poured onto the slide until the alcohol runoff appears clear; this should take from 10 to 20 seconds. Next, rinse the slide with water. Now, apply safranin, the counterstain for 20 seconds. Gently rinse off the safranin with water and use blot paper to dry. Finally, examine the slide using the compound light microscope (Bruckner, 2012).

Figure 2 From left to right: microscope slide, crystal violet, iodine, alcohol, and safranin dye.
The stained samples should be examined at 100x using the compound light microscope. Gram positive bacteria will appear purple while gram negative bacteria will look pink. It is essential to look at the cells themselves rather than the surrounding dye that may have stained the slide.
Both gram negative bacteria and gram positive bacteria can either be infectious or harmless to humans. One gram negative bacteria, Pseudomonas aeruginosa can pose as a pathogen in humans who are hospitalized. This bacterium is the leading cause of hospital acquired infections and it is difficult to kill because it is resistant to a majority of antimicrobial agents. This microbe is usually involved in soft tissue infections and its presences leads to urinary tract infections and pneumonia. A second gram negative bacteria, Bordetella pertussis, causes whooping cough/pertussis (Todar, 2012).
Although there are several gram negative bacteria, gram positive bacteria is a more common cause of human disease. While a lot of gram negative bacteria live naturally in the human body, when they grow to large numbers or migrate to areas of the body that are unnatural, they can cause infection. Staphylococcus aureus is frequently present on the skin and in the nasal cavity but can cause a variety of illnesses when they migrate or overgrow including boils and pimples, wound infections, pneumonia, osteomyelitis, septicemia, food intoxication, and toxic shock syndrome. Streptococcus pneumonia is a second gram positive bacterium that is a leading cause of bacterial pneumonia, otitis media, and meningitis.
Conclusion
The aspect of this procedure that impresses me the most is the ability of crystal violet and the safranin counterstain to distinguish cells that have peptidoglycan in their cell wall compared to cells that do not. The differential in staining is caused by the peptidoglycans ability to retain dye; the peptidoglycan is able to hold onto the crystal violet dye while the gram negative cells cannot. It is interesting that gram negative and gram positive bacteria can be differentiated using the microscope. Even though the compound light microscope isn't capable of intense magnification like electron and confocal microscopes, it still allows us to classify microbes that were are interested in to gain a better understanding of their pathogenesis in humans.
Overall, gram staining is a useful tool to begin the classification of microbes. Although several other steps are required such as characterization of shape, coagulase activity, catalase activity, and additional kinds of staining are required, gram staining enables us to classify an unknown microbe into two distinct categories that will allow us to make a better decision about the next test we should conduct.
References
Bruckner, MZ. (2012). Gram Staining. Microbial Life Educational Resources. Retrieved from http://serc.carleton.edu/microbelife/research_methods/microscopy/gramstain.html
Madigan MT, Martinko J, Parker J. (2004). Brock Biology of Microorganisms (10th ed.). Lippincott Williams & Wilkins.
Todar, K. (2012). Bacterial Pathogens of Humans. Online Textbook of Bacteriology. Retrieved from http://textbookofbacteriology.net/medical_4.html
Stuck with your Term Paper?
Get in touch with one of our experts for instant help!
Messenger
Live chat
Time is precious
don't waste it!
Get instant essay
writing help!
Plagiarism-free
guarantee
Privacy
guarantee
Secure
checkout
Money back
guarantee
Get a Free E-Book ($50 in value)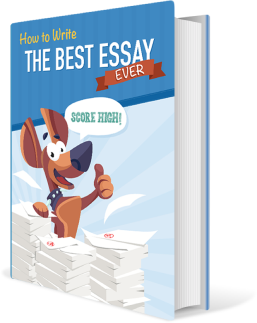 How To Write The Best Essay Ever!