What Does a Review of the Literature Do? Coursework Example
This Coursework was written by one of our professional writers.

You are free to use it as an inspiration or a source for your own work.
Research is made in a given area of study to inform people of new knowledge or discoveries. However, not all people will willingly accept or believe your new discovery or knowledge in your research paper. Thus, to make your research more credible, you must seek support from other people's works who have spoken of the same topic with which you are researching. Literature review comes in the research at this point. Literature review involves scanning of published literature sources to find any reference to the topic you are researching (Igbal Talha 2011 pg. 40).
Literature review is a very significant part of research or dissertation paper because it gives the researcher the opportunity to strengthen his paper by citing what other reliable authors have written about the topic of study. Reference to other peoples work proves that the researcher is not just writing randomly on any other topic but that many other people have also thought of the topic. Literature review forms a cornerstone of convincing the readers or the committee, which will scrutinize your paper. Without the literature review the paper contain more personal thoughts and opinions about the facts that you have discovered thorough the research. Despite this, their remains a big gap to convince the readers of your paper that what you have discovered if true or can be believed. This gap can only be filled by the use of literature review. By mere citing other credible works done by others, gives your research strength and helps build a strong foundation of your topic of study (Igbal Talha 2011 pg. 40).
Literature review has a very strong link with the hypothesis or research questions. This is because the hypothesis forms the basis of the research study, and without it, the research study topic will lack a firm base on the existing information or it will be baseless. Literature review makes the research paper useful since it provides an avenue for the researcher to justify the inclusion of certain works in his study. This further strengthens or increases the weight of the research paper by showing that the researcher had taken a lot of thinking into his research study. This section of research paper is unique because it contains purely the related works of other people unlike other sections of the research paper, which include your ideas, opinions, analysis and results (Igbal Talha 2011 pg. 40).
The review of literature must have a very clear connection to the identified topic of study or the hypothesis that is under test. Predefined problems identified by the researcher must correlate with the literature review. Moreover, be expounded upon by the literature review. A review of literature provides the researcher of what research has been done and what needs to been done to avoid repetition of research study. This goes in line with the predefined problems of study. The researcher, reviews the literature to determine if any research had been done addressing his predefined problems and if not then he/she goes ahead to research for the solution to the problem.
2) Read the Greenwood et al., paper. Note how the review of the literature is broken down into two subthemes, "Generations Research" and "Values Research." Note the first hypothesis that the authors pose (see the "Methodology" section): that there is a difference in terminal values among baby boomers, Generation X, and Generation Y. How is this proposed hypothesis supported by the literature? Discuss other examples of hypotheses that are supported by the literature in the other two articles
In greenwood et al paper, the proposed hypothesis has a very strong backing from the literature review. Hypothesis is supported by the work of Egri and Ralstons(2003) research on value differences among generations in china. Additionally the works of Rockeach (1973, 1979,) and Rokeach and Ball-Rokeach (1989) reported test –retest reliability for each of the 18 terminal values considered separately. Furthermore, Cannor and Becker, 2003, 2006; Murphy et al., 2006 provides the reliability and validity of numerous cross-cultural research studies in the past 30 years. Additionally, the hypothesis is supported by the studies of Rokeach Value Survey (RVS). According to RVS, Rokeach, designs a model based on two sets of 18 values including a set of values and a set of instrumental values. In a form of a table, Rokeach (1973) presents instrumental and terminal values. This study brings out the reality of the hypothesis "there is a difference in terminal values among baby boomers, Generation X, and Generation Y". The division of literature review into two sections i.e. generations research and value research makes it easy for the researcher to study the connections between different generations and human values. Studies by Strauss and Howe (1997), Egri, and Ralston (2004) for baby boomers, and generation X, and generation Y provides examples of generational differences across all the cultures across the world.
Other hypothesis supported by literature review from the other article is the importance of role defining between the staff, volunteers and participants in congregational based and faith-based nonprofit programs. F. Ellen Netting research study on Volunteers, staff, and participants roles in faith based programs: Education and practice implications have plenty of support of literature that makes this research credible and reliable. The study by Hutchison, (2004) provides the reason why roles are important and further provides different concepts that help conceptualize role including expected role, enacted role, role overload, role ambiguity, and role conflict. Moreover, pertinent with this study is the role ambiguity, role resilience, expected role, and psychological contraction.
3) Do a similar analysis on the Nufrio et al. and the Netting et al. articles. How does their review of the literature support the research questions and or hypotheses they pose?
In netting et al article, the literature review is separated into sections to clearly address the research questions and the hypothesis the study pose. The review defines what roles are and goes as far as explaining role concepts, which are pertinent to this, study one by one. earlier studies by Conney & Weaver, (2001) on roles played by participants, volunteers, paid employees and staff provides a very good basis and support to the hypothesis under test and research questions under study in this research study.
Scholars like Andrey Cohen (1964.) the founder of Metropolitan College of New York form the base or support the hypothesis In Nufrio et al article Action Learning. The study of Cohen provides a very good backing of the research study questions under consideration in this study. For instance the question on how do we help students make the connection between great bodies of theory they learn in class and the world of choice and action where theories will be tested? In addition, how can we help them discover the relevance of philosophy, history, literature, and science to real problems they face in the community and work place? The above research study questions are best supported by the theory developed by Cohen, which she called "purpose-centered learning,"
Any further development on action learning has a base in purpose-centered learning, which ensures that knowledge, and action, theory, and practice are connected. Most importantly is the link between constructive action and purpose centered learning, which is developed well in literature and supports the study questions and hypothesis of the whole research study. Purpose centered learning system of education PCE, constructive action type of learning of education as provides by Cohen supports tries to answer the research questions and provides that Action learning, and constructive action (CA) forms the ingredients of learning.
4) Your writing assignment in this module will conduct a similar review of the literature on your topic. Find one article that you think you can cite. Post a short summary of the article here, and tell how it relates to your paper topic.
After a study on how a review of literature can be used to support hypothesis or research study questions of various articles. I will take a review of literature on my topic of study before I start working on my final research study report compilation. Indeed, as observed, literature review forms a very important part of any research study and makes the research study to have a very strong foundation besides making the study credible and believable. My topic of study is company departmental management.
Before working on the study and providing my analyses and opinions and findings, I chose an article titled "Managers of Global Change" The Influence of International Environmental Bureaucracies edited by Frank Biermann and Bernd Siebenhuner.
This article provides management from a wider perspective on an international bureaucratic management. This study show how management hierarchy in international multinational and government own bodies are managed. This information will give me an insight on how company departmental management should be carried out. It will also answer some questions concerning, management and the hypotheses developed on my area of study. This article has rich information concerning the management on bigger offices and department of governments. This will greatly add to my arguments and conclusions about company departmental management.
Works cited
Cohen, A. C. The service society and a theory of learning linking education work life. New York: Audrey Cohen College, 1997.
Dijkzeul Dennis. The Management of Multilateral Organizations. New York, NY: Martinus Nijhoff Publishers, 1997.
Igbal Talha.The Impact of Leadership Styles on Organizational Effectiveness: Analytical Study of Selected Organizations in IT Sector in Karachi. New York, NY: GRIN Verlag, 2011.
Greenwood et al. An Investigation of Generational Values in the Workplace: Divergence, Convergence, and Implications for Leadership, Embry Riddle Aeronautical University, 2009.
Netting, F.E., Borders, K., Nelson, H. W., & Huber, Volunteer and paid staff Relationships: Implications for social work administration. Administration in Social Work, 2004.
Rokeach, M. Understanding human values: Individual and societal. New York: Free Press, 1979.
Stuck with your Coursework?
Get in touch with one of our experts for instant help!
Messenger
Live chat
Time is precious
don't waste it!
Get instant essay
writing help!
Plagiarism-free
guarantee
Privacy
guarantee
Secure
checkout
Money back
guarantee
Get a Free E-Book ($50 in value)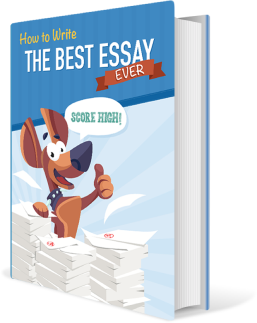 How To Write The Best Essay Ever!