Who Should Study Technology? Essay Example
Pages: 2
Words: 604
Essay
This Essay was written by one of our professional writers.

You are free to use it as an inspiration or a source for your own work.
When I first read this assignment, I automatically thought of digital technology: IT (Information Technology), computer networks, programming, microprocessors, etc. When you look at it from that perspective, the question of whether or not liberal arts majors and future managers should study it is fairly easily answered: yes, but as a facet of culture, but not in detail as a techie would. But what happens when you bring in good old-fashioned analog, hand-made technology, the kind made of stone, wood, and iron? Actually, you get the same answer.
There is very little technology that can be fully understood without getting in to some level of serious mathematics. You can work the technology (both low and high), but you can't fully understand it. You will also have to get into physics and chemistry — the hard sciences. You might think of that as a reasonable expectation, and at the freshman and maybe sophomore level, it might be. Now let's turn the question around: should science and math students study liberal arts and management? Again, you can say that a certain introduction to the subjects wouldn't kill anybody. But you can also see that compelling those students to take it to the next level would just be a waste of their time and talent. I think that's because scientific and mathematical ability is seen as being immediately valuable to society and something of a rare commodity. But that's not the case with traditional liberal arts. Garrison Keillor, the long-time host of NPR's The Prairie Home Companion, regularly sets up "English majors" as defining, stereotypical failure-fodder, doomed to a fast-food job throughout their twenties. Management studies get a lot more outward respect, but really only at the graduate level, where the iconic acronym "MBA" represents the recognized brass ring of future professional success.
Another way of viewing the question is by considering the potential for achieving success by working one's way to the top from an entry-level job. Many future mathematicians, physicists, chemists, managers, and writer/editors have started at the bottom in their career paths. But the scientist/mathematician has an extra opportunity — to get that MBA and become a manager, or become a JD, or even an MD. That's not unknown. But few liberal-arts grads go back to school to study computer programming, advanced number-theory, and electrons. They might (theoretically) want to, but they couldn't crunch the numbers in their heads. Hard-science grads can choose to study liberal arts at the graduate level, so why require them to really study it at the undergrad level? For familiarity? That's not necessary. Either is forcing C++ on a poet.
What is necessary is to allow liberal-arts students to study technology at the level they are at a natural advantage to understand: as historical and cultural change. An "English major" might read a history of the development of national telephone-exchanges with genuine interest, but the future scientist probably wouldn't. And if he did, he would be less positioned to understand it, because he would be less willing to read and assimilate other related historical accounts.
I use the pronoun he deliberately. It's still true that most technology students are male. It's gotten better in the past twenty years, mainly as the result of politically motivated curriculum changes designed specifically to redress the balance. Yet as a practical matter, compelling liberal arts undergrads to make graduation conditional on a serious study of technology itself and not as a facet of history or culture would still statistically impact a greater margin of female students.
Let liberal-arts majors view technology from the perspective of an observer and interpreter, and not as a direct, hands-on participant and developer.
Time is precious
don't waste it!
Get instant essay
writing help!
Plagiarism-free
guarantee
Privacy
guarantee
Secure
checkout
Money back
guarantee
Get a Free E-Book ($50 in value)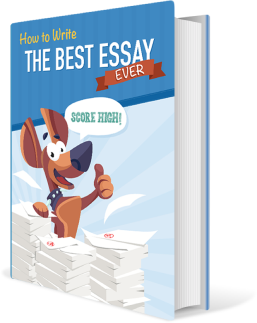 How To Write The Best Essay Ever!