Why Is Hand Washing So Important? Essay Example
Pages: 6
Words: 1635
Essay
This Essay was written by one of our professional writers.

You are free to use it as an inspiration or a source for your own work.
Introduction
Health promotion activities for young children requires educators and adults to be proactive in working towards mutually beneficial solutions to teach children to be responsible and to better understand health promotion. This requires an examination of the different areas where there are significant advantages in teaching young children how to pay attention to their health and to perform techniques and/or strategies that will improve their health, even at a young age. It is important to develop an educational strategy that will be effective in meeting the needs of this population and in supporting their overall health and wellbeing. This requires an effective educational strategy that will be age appropriate and that will enable the message to be shared with young children so that they will develop good health habits at an early age. Hand washing for young children is a critical requirements and is necessary in order to effectively promote positive behaviors in this population that will last throughout the life span.
Body
In the CHILDLIFE program, children who are hospitalized are able to interact with other children and to play with toys, play video games, watch movies, and play outside under supervision. These activities encourage the children to forget about their condition for the time being and to communicate with others to potentially improve their mood and focus. At the same time, sick children who are sharing the same toys and other items may spread germs in this manner, thereby requiring a means of protecting themselves from unnecessary risk. Children who share germs may acquire different types of infections, which may further compromise their health in different ways that are difficult to overcome (KidsHealth, 2015). In this context, it is important for children to be provided with education regarding hand hygiene in order to prevent different types of infection from occurring within this population. Children must be provided with a message and a lesson that will stick with them and will enable them to remember why hand hygiene is important and necessary over the long term (KidsHealth, 2015). As a result, it is necessary for children to have a teaching plan that will not only be age appropriate, but that will also be effective in getting the message across that hand hygiene must be consistent in a variety of situations that go beyond the use of the bathroom.
Teaching Plan
When young children are the primary target audience for a hand hygiene educational program, it is necessary to tailor the program to this level of learning and to be effective in teaching children the importance of hand hygiene in the hospital environment and throughout their lives. The teaching plan should consider some type of interactive program that will be effective in teaching children about their own risk of infection due to their already compromised health so that they are able to be effective in this task and will make it part of their daily routine. One option to consider is a colorful PowerPoint presentation to educate children regarding the benefits of regular hand hygiene. In addition, this option will provide important information in a simplistic format to provide children with hand hygiene education so that they are able to understand the importance of this behavior.
Another part of the teaching plan is to interact with the children in a group setting and to discuss hand hygiene with them directly. This is best accomplished by allowing the children to respond in a manner as they choose and to explain why they believe hand washing is a good idea. This will determine if there are any gaps in the information that is being presented and if this will impact how the group is able to respond to hand hygiene and what it means to them. The group discussion will enable these children to have greater confidence in their communication with their peers and with adults and will enable them to discuss why they believe hand hygiene is important, particularly as they face different types of health issues. It is anticipated that these activities will empower children and will enable them to exercise positive behaviors as they move forward in aiming to improve their health and wellbeing. Children who are educated regarding hand washing will improve their behaviors and enable them to recognize why this action is designed to prevent infection and other concerns. Children who are already immunocompromised may have a more important understanding of this behavior and why it is necessary as part of their daily routine and why it provides further evidence of a child's ability to be successful in managing his or her health at a very basic level that will go a long way in promoting a lifetime of positive health behaviors.
Educating children regarding hand washing also requires the input of adults from a nursing perspective because they are able to provide the children with a variety of reasons why they are able to improve their health through their own activities. This is somewhat empowering and provides further evidence of the need to examine the different behaviors that children will learn and how they enable them to gain maturity and strength, even as they face difficult health issues. These factors provide children with a means to gain empowerment over an already difficult set of circumstances and to participate in activities that will enable them to potentially manage their condition more effectively. This is a positive and meaningful learning experience and supports their ongoing growth, maturity, and overall recovery during periods of illness. The proposed teaching plan will provide these children with a higher level of self-confidence and will enable them to engage with other children who face similar forms of adversity in order to effectively manage their condition and to prevent further risk of infection that could compromise health. This requires an examination of the different tools and resources that will impact patients and that will demonstrate a means of expanding knowledge for these children so that they are able to make informed decisions regarding hand hygiene that will support and guide them throughout the life span.
Teaching Experience
This teaching experience has been highly beneficial and rewarding on many levels because it has a significant impact on how I view children who face adversity in the hospital environment. These children deserve an opportunity to connect with other children and to share with them in different ways, even during hospitalization, as this experience is likely to improve their mood and overall state of mind during a difficult stage of their lives. This also requires their ability to recognize that they are in a compromised state of health for which extreme caution must be exercised. Therefore, they must be able to learn how to protect themselves from additional risk of infection through hand washing. This activity provides numerous benefits that require a young child's full attention and focus in order to effectively prevent disease as best as possible through these actions.
With this experience, I have also learned that teaching children regarding proper hand washing technique is an important step in expanding their maturity to the next level and in enabling them to focus on a behavior that will become habitual and that will contribute to improved health and wellbeing over time. These children in the hospital setting and who participate in the CHILDLIFE program will benefit from these behaviors and will learn how hand hygiene must become an important part of the daily routine in order to be successful in achieving optimal health and wellbeing. For these children, they must learn that any steps that they are able to take to prevent further types of infection are critical to their health and enable them to take the proper steps to move forward to improve their health over the long term.
This experience has also taught me that there must be a greater focus on hand hygiene for all children, not only those who are hospitalized. Children who attend school must be able to exercise the same type of caution and must demonstrate their ability to improve their health-related behaviors in a positive manner. This is an important step for all children to take so that they are able to understand why hand hygiene is one of the most important behaviors that is ever learned in order to prevent illness and to improve health throughout the life span. When children understand and adopt the proper hand washing technique, they demonstrate an important recognition of a critically vital behavior which enables them to prevent different types of infection and in spreading disease to others through hand contact and in other ways. These lessons are essential and must be learned as early as possible in order to instill positive, meaningful, and rewarding behaviors that will continue as children move forward. It is important for children to be proactive in working towards solutions that will have a positive and lasting impact on their wellbeing at a young age and from which they will be able to effectively adapt to other behaviors that will influence their lives in different ways.
Finally, I believe that this teaching experience has been effective in enabling me to share ideas with a much younger audience and to be successful in communicating a very important message to this audience in a highly meaningful way. These children are at an impressionable age, and health promotion activities for this age group are very important in shaping a lifetime of positive health behaviors. When these educational tools are exercised in a positive manner, there is a greater opportunity to convey the desired message and to be successful in working towards a set of goals and expectations that will have a positive and lasting impact on these children, particularly for those who face extreme adversity due to prior illness and whose health is already compromised in this manner.
References
KidsHealth. Why is hand washing so important? Retrieved from http://kidshealth.org/parent/general/sick/hand_washing.html
Time is precious
don't waste it!
Get instant essay
writing help!
Plagiarism-free
guarantee
Privacy
guarantee
Secure
checkout
Money back
guarantee
Get a Free E-Book ($50 in value)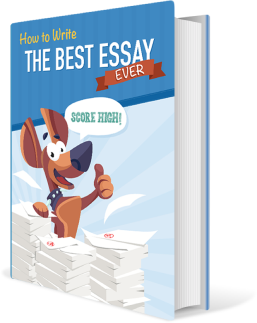 How To Write The Best Essay Ever!