Woolworths Ltd. Financial Analysis, Coursework Example
This Coursework was written by one of our professional writers.

You are free to use it as an inspiration or a source for your own work.
Company Overview
Woolworths is classified as a Food & Staples Retailing business by the Global Industry Classification Standards. The company is traded under the symbol WOW in the Australian exchange. The company conducts its operations from 3,113 properties which include hotels and retail stores. The company operates these stores in four main countries; New Zealand, India, Australia and Hong Kong. Within Australia, the company operates u to 1,063 supermarkets. The company suffered considerably during the 2008 global financial crisis, experiencing the closure of over 800 store in the United Kingdom alone. Since then, the company has had problems with its inventory as movement of goods is not as rapid as in its maiden years.
Horizontal Analysis
The horizontal analysis of the balance sheet is a useful tool in tracking any trends within specific elements of the business that affects operations, profitability, performance and/or liquidity. As such, any unusual trends detected may warrant investigation, drawing comparison with other financial reports, such as the Income statement. Based on the horizontal analysis of Woolworths Ltd.'s Balance sheet and income statement, there is significant growth from FY2013 to FY2014 in certain aspects of the business' operations. There was a notable increase, 15% increase, in current assets. Furthermore, there is a 6.27% increase in non-current assets. The most significant is the increase in trade and other receivables, rising by over 550%. There is a noticeable decrease in other financial assets held by the business. Interestingly, there is a noticeable increase in the company's intangible assets. This translates to a total 8.78% increase in total assets.
There is a noticeable increase in the company's current liabilities, up by 10.08% from FY2013 to FY2014. This was largely due to the significant increase in borrowings, up 29.57% from FY2013 to FY2014. Furthermore, an 11.42% increase in trade and other payables significantly contributed to the rise in current liabilities. However, the company managed to reduce its current tax liability by 17.75%. The business also incurred additional financial liability in other forms. This increase in liability has the company projected increased sales for the next trading period. There is a considerable decrease in financial expenses, as depicted in the income statement.
Ratio Analysis
Financial Ratios are crucial guides towards the health and status of a business. These ratios are indicators of the direction the business is taking in relation to the set goals, targets, mission and vision of the business. The following ratios help to gauge the overall success of the business:
Liquidity Ratios
These ratios helps to indicate how well the business can manage to take care of its short-term financial obligations, in terms of expenses and accounts payable (Lee, Lee, & Lee, 2009). These ratios fundamentally measure a company's short-term solvency, with their ideal values usually ranging between 1 and 2, varying from one industry to another. The three liquidity ratios to be used are, (1) Quick Ratio, (2) Current Ratio and (3) Cash to Current Liabilities Ratio.
Quick Ratio
This is an integral but more conservative liquidity ratio that measures the business' ability to cover its short-term liabilities using only its current assets that can readily be converted to cash. It is a fundamental measure of a business' debt-paying ability on a short term basis.
The company depicts considerably low liquidity as it can only cover slightly less than one quarter of its current liabilities should they become due within the trading period. Most business sectors have a standard quick ratio of 1. Woolworths' quick ratio was 0.25, 0.26 and 0.24 in FY2012, FY2013 and FY2014 respectively. This trend is also worrying considering FY2013 and FY2012 depict similar results. As a matter of fact FY2014 recorded the lowest current ratio in the past three trading periods.
Current Ratio
The current ratio measures the ability of a company to pay off its current liabilities using purely its current assets. Businesses aim to have a high current ratio as it shows their ability to settle current liabilities in case they are demanded by their debtors (Palepu, Healy, & Bernard, 1999).
It ensures liquidity for the debtor, guaranteeing them full payment. The company depicts a poor current ratio as it can pay off approximately 95% of its current liabilities using resources that can be easily converted into cash. This indicates that the company may find it difficult meeting all its current obligations using assets that can be readily converted into cash. The company has been depicting an improving current ratio, from 0.8575 in FY2012 to 0.9493 in FY2014. This increase is attributed to the growth in current assets a faster rate than the rate of growth in current liabilities.
It is important to note this resulted from the fact that trade and other receivable are net of impairment allowance, which had a balance of $17.8 million in 2014, up from $14.8 million in 2013. Looking at the consolidated statements, the company experienced net Loss on disposal and write-off of property plant and equipment of $2.5m in 2014, $9.7m in 2013, and $8.9m in 2012.
The Company is currently facing a problem converting its production into cash flows. This is attributed to the company's long inventory turnover making it difficult to pay off its current obligations. This can be seen in the inventory turnover analysis.
Cash to Current Liabilities
This ratio is also a measure of a company's ability to pay-off its current obligations, current liabilities, using cash from its operational cash flows. The company currently depicts a general inability to pay of a considerable portion of its current obligations using its cash deposits. The business can only cover 12.21% of its current obligations using its cash deposits. The company's cash to current liabilities ratio has decreased between FY2013 and FY2014 as a result of current liabilities increasing at a faster rate than the business can generate cash flows.
The company currently depicts a number of liquidity problems. One of the most worrying is the current ratio. The company is unable to pay off its current obligations using assets that can be readily converted into cash. This arises from the fact that company has major underlying problem with converting its inventory into cash flows. The company depicts a worrying trend in the rate of inventory turnover with a growing closing inventory with every passing trading period. Furthermore, the company depicts a decreasing ability to turnover inventory into cash flows.
References
GuruFocus.com. (2015, January 15). Woolworths Ltd (OTCPK:WOLWF). Retrieved from GuruFocus.com: http://www.gurufocus.com/term/InventoryTurnover/WOLWF/Inventory%2BTurnover/Woolworths%2BLtd
Lee, A. C., Lee, J. C., & Lee, C. F. (2009). Financial analysis, planning & forecasting : theory and application.Hackensack: World Scientific.
Palepu, K. G., Healy, P. M., & Bernard, V. L. (1999). Step-by-step business analysis and valuation : using financial statements to value any business. Cincinnati: South-Western.
Woolworths Ltd. (2013). Woolworths Limited Annual Report 2013. Sydney: Woolworths Ltd. Retrieved March 13, 2015, from http://www.woolworthslimited.com.au/icms_docs/137198_Annual_Report_2013.pdf
Woolworths Ltd. (2014). Woolworths Limited Annual Report 2014. Sydney: Woolworths Ltd. Retrieved March 13, 2014, from http://www.woolworthslimited.com.au/annualreport/2014/files/Woolworths_Annual_Report_2014.pdf
Stuck with your Coursework?
Get in touch with one of our experts for instant help!
Messenger
Live chat
Time is precious
don't waste it!
Get instant essay
writing help!
Plagiarism-free
guarantee
Privacy
guarantee
Secure
checkout
Money back
guarantee
Get a Free E-Book ($50 in value)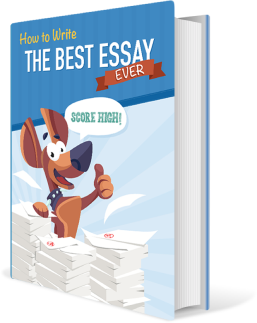 How To Write The Best Essay Ever!