5 Brain Storming Ideas, Coursework Example
This Coursework was written by one of our professional writers.

You are free to use it as an inspiration or a source for your own work.
The paper is based on forming 5 brain storm ideas which fixes the problem with the help of a solution. The objective of this exercise is to think about how the system behave in terms of interacting with the materials and passing through them and the issues that needs to be resolved. There will be 5 ideas (system or processes) which will be explained along with its solution. In this brainstorming exercise, the following information will be accompanied with each idea:
System or process name
Materials flowing in and out of the system
Description of the interaction of the materials
Process or system diagram
Recommendation and strategies to deal with the problem
Idea 1: Air Pollution and strategies to reduce it
The first system (problem) identified is Air pollution. It is one of the most harmful form of pollution in environment. It is caused due to the injurious emission of smoke by trains, buses, cars and factories. So the materials flowing out from the system are namely carbon monoxide, sulphur dioxide and Nitrogen oxides. The interaction of these materials (gases) with the systems is that they cause harm to the environment which is damaging to both the atmosphere and humans. The description of this processes and its impact is the increase in asthma, lung cancer, allergies, and problems in breathing merged with other irreparable damages to both fauna and flora.
Solutions to reduce it
Using public transportation: Supporting people to use more modes of public transportation will lead to the reduction is pollution. Also, the use of carpooling can save both energy and money.
Energy Conservation: Switching off lights and fans when not available or going outside. The environment can be saved if less amounts of fossil fuels are burnt and energy is saved and utilized effectively. Using energy efficient devices like CFL lights helps in consumption of less electricity and lowers the bills which limits pollution by less energy consumption.
Recycle, Reduce and Reuse: Do not dispose of items which can be reused for some other purpose like using old jars for storing pulses or cereals etc.
Using renewable and clean sources of energy: The usage of clear energy like wind, geothermal and solar energy can help provide a solution in curbing air pollution.
Idea 2: Global Warming and how to reduce it
The second system highlighted in this exercise is the global warming process. It is caused by the gases which are released from air-conditioners, insect repellents, refrigerator and deodorant severely damages the environment of Earth. These gases are flown out of the system. These harmful gases have degraded slowly the atmosphere and thus depleted the ozone layer which has led to global warming.
Strategies to solve:
Take due consideration to the environment in the stage of planning
Recycling and reusing carrying bags
Planting more trees to absorb the CO2 excess
Avoid burning any wastes especially plastics because it contains polluting gases.
Using alternate energy sources
Idea 3: Water Pollution due to industrial wastes
The third system or process is that of Water pollution. The pollution in water is caused because of the release of industrial wastes into the rivers, lakes and other bodies of water which have made the marine life dead. The materials flowing into the systems are large scale garbage (household and industrial waste) which is disposed into water. Acid rain also adds more to this problem. Moreover, the depletion of dissolved oxygen and thermal pollution aggravates and worsens the water bodies' condition.
Practical Solutions
Conducting maintenance regularly and routing the system of drainage and repair any defects in the drainage system
Disposal of waste after alienating them into non-biodegradable and biodegradable waste material
Maintain an updated plan of drainage in the office of management
Idea 4: Using Sound Absorbing Material to prevent Noise Pollution
The fourth problem or process selected is that of Noise Pollution. It has changed the environment at an alarming rate. The materials flowing into the system are noise of cars, trucks, buses, aircraft noises, industry noises, horns, high intensity sonar effects and loudspeakers. The main contribution to this system (noise pollution) is because of the best discoveries of modern science and i.e. the motor vehicles. This is around 90% of the cause which leads to noise pollution.
Solution
Avoiding the large scale business setup with system of sound amplification in places where people live
Maintain the sound systems volume at less levels and installing a limiter of sound
Installation of double doors which uses absorption materials and are sound insulated to avoid leaking of noise outside.
In order to avoid the transmission of noise ensure that the doors are shut in business from the shop outside. So that the noise is generated only within the premise of office and not in nearby noise sensitive areas
At the entrance warn the customer not to speak loud or scream in order to avoid any noise annoyance
Adequately training the staff to adopt control of noise measures.
Idea 5: Methods to prevent Soil Pollution
It is also known as soil contamination and results of polluted water, fertilizers and acid rain which results in bad and damaged crops. It occurs when there is a release of chemicals which are spilled underground which release heavy contaminants leading to polluting of the soil. These comprises of heavy meals, herbicides, chlorinated hydrocarbons, and pesticides.
Solution to the problem
Sending old batteries, waste oil and used tyres for recycling to the garage or safe disposal
Buy products that are biodegradable
Storing all chemical liquids and waste within containers that are spill proof
Avoid the usage of pesticides
Avoid dumping oil of motor on the ground
Stuck with your Coursework?
Get in touch with one of our experts for instant help!
Messenger
Live chat
Time is precious
don't waste it!
Get instant essay
writing help!
Plagiarism-free
guarantee
Privacy
guarantee
Secure
checkout
Money back
guarantee
Get a Free E-Book ($50 in value)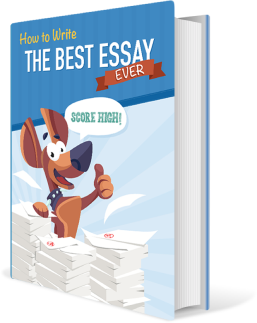 How To Write The Best Essay Ever!