Driving Test Should Be Made More Difficult, Essay Example
Pages: 4
Words: 1145
Essay
This Essay was written by one of our professional writers.

You are free to use it as an inspiration or a source for your own work.
The move by most European countries to make driving tests more difficult has made me consider whether it should also be applied to the United States.  According to Stephen Ladyman, a former transport minister in the United Kingdom, "you must first learn to pass the test and then you learn to drive" (Banham 1). The United Kingdom has one of the lower rates of traffic-related fatalities than the U.S., standing at 5.1 deaths per 100,000 vehicles (Banham 1). In Scandinavian countries, driving tests are far more difficult because the tests take into account an area's difficult conditions. Prospective drivers in Finland must undergo 18 hours of lessons and complete a two-part driving test. Driving tests in the United States are easier. For example, in Texas, 16-year old prospective drivers must only show that they can navigate parallel park, cones and three-point-turn in within the safety center before being licensed to drive.  Since difficult driving test lowers traffic-related fatalities, I believe that driving tests should be made more difficult.
The purpose of any driving test is to determine if a prospective driver is capable of driving in safely and unsupervised under real conditions. Requiring prospective drivers to just demonstrate simple driving skills within the confines of a testing center is insufficient and may be the cause of high rates of traffic fatalities.  This is the case in Texas and other states within the United States (Banham 1). Failure to test drivers on motorway driving and in adverse conditions means that we are releasing poorly tested drivers into our roads and in the process endanger the lives of other road users. This may be the reason why traffic related fatalities are three times higher in the united states compared to the united kingdom where driving tests are strict. It was shocking to learn from Newsweek that in 2007 alone, "…. Nearly 19,000 people killed as result of motor vehicle accidents between January and June – a 14 percent increase over the same period last year." This is a fretting trend and one of the reasons that contribute to such high traffic mortalities is releasing poorly trained drivers into our roads.
There is limited attention to traffic laws when acquiring a driver's license in the United States. This is attributed to the limited time that prospective learners spend in learning driving theories. The new drivers may have problems reading traffic signs and line markings. Additional lessons that new drivers can gain by making driving test difficult include what to do in an emergency condition, what decides the speed threshold of a road, and driving under adverse conditions. Other live-saving skills that new drivers can learn by toughening driving tests include defensive driving, scanning intersections, reversing properly, road positioning and observing the total traffic picture (Banham 1). All these requirements are not strictly enforced in many states; therefore, the rookie drivers released to our roads are rookies who cannot handle emergency situations that can mean life and death.
The significance of the driver in road safety outcomes cannot be overstated. It is clear that high quality driver training is necessary in order to instill in road users the role of the driver's behavior in preventing traffic related accidents. Safe driver behavior cannot be instilled in prospective drivers by having easy driving tests. Although some personal attributes such as consideration are hard to be instilled, issues such as road safety can be instilled into drivers by having difficult driving tests that incorporate all factors that drivers can come across in actual driving. This is supported by statics from the European Union, which shows that there were only 25,700 road fatalities in the entire European block in 2014 (Ziv 1). This is much lower compared to car fatalities in the United States.
Another benefit of making driving tests difficult is that it will lower accident related costs. If toughening driving tests reduces motor vehicle accidents, then that is the right way to go. Traffic related accidents lead to death, loss of property, productivity and wage losses, and high medical costs. The National Safety Council (NSC) estimates that these costs increased by $152 billion in 2014 (Ziv 1). This represents a 24% increase from the previous year. This is captured well by the current NSC C.E.O Deborah Hersman when she said ""Follow the numbers: The trend we are seeing on our roadways is like a flashing red light—danger lies ahead" (Ziv, 1)
The move to make driving tests difficult has been opposed from several quotas. In most cases, the case of South Africa is often cited by opponents as evidence that toughening driving tests does not help in lowering traffic accidents. Traffic related deaths in South Africa are 20 ties higher than the United Kingdom despite its notoriously difficult driving tests. In South Africa, a prospective driver can lose for failing to check under the vehicle for leaks and can fail if the car rolls backwards even for an inch. However, citing South Africa as an example is inappropriate because several factors must be considered when determining road safety. First, the quality of road infrastructure in the country cannot be considered to that of the United States. South Africa is a developing country and its infrastructure is not at the American level. Secondly, corruption plays a significant role in the country. Corruption in the transport sector is rife and statistics from the country shows that three out of five prospective drivers claim to know drivers who bribed in order to pass the tests (Banham 1).
Another point used to oppose making the test difficult is the Constitution. In the United States, the courts interpret the Constitution as allowing people to move their person and property from place to place and toughening driving tests would limit that Constitutional right. Opponents argue that the government should establish reasonable regulatory measures that ensure traffic safety and not arbitrarily regulate individual activities. However, making it easy to acquire a driver's license may also infringe on the safety of others and it is the responsibility of the government to ensure the safety of all citizens even if it means making driving tests difficult.
We can all agree that there is need to produce quality drivers who are safety conscious and at the same time make driving tests easy for all to pass. Achieving all these is not easy because it requires limiting the other. Introducing European standards on American roads may not be practical and it is costly, but the most reasonable solution is by including tests that require prospective drivers to drive in normal road conditions such as narrow roads, motorways, and in adverse weather conditions. Road safety is something that cannot be ignored considering the high fatalities.
Works cited
Banham, Tom. Should Britain make its driving test harder? The Guardian, October 11, 2013. Retrieved from http://www.theguardian.com/world/shortcuts/2013/oct/11/britain-make-its-driving-test-harder-18-curfew
Ziv Stav. U.S. Traffic Deaths, Injuries and Related Costs Up in 2015. Newsweek, august 17, 2015. Retrieved from http://www.newsweek.com/us-traffic-deaths-injuries-and-related-costs-2015-363602
Time is precious
don't waste it!
Get instant essay
writing help!
Plagiarism-free
guarantee
Privacy
guarantee
Secure
checkout
Money back
guarantee
Get a Free E-Book ($50 in value)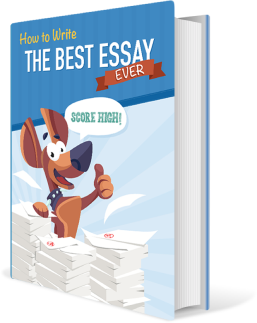 How To Write The Best Essay Ever!