A Family-Based Childhood Obesity Intervention, Research Paper Example
This Research Paper was written by one of our professional writers.

You are free to use it as an inspiration or a source for your own work.
Analysis of the Problem     
Childhood obesity is on the rise, with approximately 17% of children between 2 and 19 years of age being classified as obese in the United States (Ogden et al., 2014). Childhood obesity is problematic because it contributes to a range of health problems that these children will develop throughout their lifetimes. Becoming obese at a young age leads to a greater risk of obesity related illness such as coronary heart disease, hypertension, type 2 diabetes, bone degeneration, and mental health conditions. Childhood obesity is cause primarily by the lifestyle decisions that many American families make with regards to diet and exercise. As a consequence, childhood obesity is a problem that could easily be avoided by providing families with the knowledge and means to ensure that their children remain healthy throughout their development.
Program/Policy Change to Address the Issue
One important way to reverse childhood obesity in the United States is to provide educational programs to the populations in which this health state is the most prevalent. Studies have shown that the obesity rate among minority children is more than double compared to white children (Brown et al., 2015). As a consequence, minority populations in large cities should be the main focus, as these individuals are statistically most likely to develop health problems related to obesity. Since children spend a majority of their time in school, it would be effective to provide them with a means of understanding nutrition as a part of their school program and to implement policy change to ensure that the breakfast and lunch being served at these schools are able to promote health. Furthermore, it is important to focus these education programs towards families living in these areas as well because children are likely to follow the habits of their parents.
There have been many attempts to launch comprehensive nutrition programs in schools in the past in addition to altering school lunches in a manner that would provide students with more healthy options. However, a recent study conducted by the U.S. Department of Agriculture's Food and Nutrition Service found that according to the fourth School Nutrition Dietary Assessment (SNDA-IV), schools improved with regards to lunch offerings but many schools still did not meet standards. According to the study "Vending machines were widely available in high schools (85 percent), somewhat less common in middle schools, (67 percent), and rare in elementary schools (13 percent)" (United States Department of Agriculture Food and Nutrition Service, 2012). This indicates that even though a lot of schools offer healthy lunch options, these efforts are being deterred by allowing unhealthy snacks to be purchased in addition to these approved meals. It is therefore necessary to enact policy change that will disallow the sale of vending machine snacks and to implement change theories in education to enable children to learn what a healthy diet is.
Description of Proposal
This health improvement plan will focus on educating students about nutrition and health education. Professional nurses will travel to local schools to provide physical education teachers, science teachers, and school nurses information about teaching the students nutrition. The school will be able to implement its own nutrition education programs into already existing health curricula. Lewin's theory of change will be used by the educators to help students break their current eating and health habits (Sutherland et al., 2013). During the "unfreeze" step of this process, students will be made to recognize that their current dietary choices are not healthy. During the "change" phase of this model, students will be educated about the results of an unhealthy diet in addition to learning how to make healthier meal choices at home and in school. Last, during the "refreeze" phase, students will be asked to demonstrate their understanding of the health facts they have learned by creating healthy meal plans that are within their means. They will also be asked to share the information they've learned with their parents in order to reinforce what was learned and to support a healthy lifestyle at home.
One of the major advantages of this proposal is that, provided that partner schools are compliant, students will be able to gain knowledge of health decisions at an early age that have potential to influence how they think about food. However, the success of this plan is contingent upon the compliance of the parents as well. While schools maintain a certain level of control over the food that students eat for breakfast and lunch, they are unable to monitor food intake at home. The goal of the program is to extend the information learned in school to be used at home as well, but the parents would have to be willing to make lifestyle changes as well for this to be possible.
Additional Ways to Address the Problem
While the proposed program is likely to be the most effective way to reach the target population, it would also be possible to address this issue on many additional levels. In the community workforce and workplace, obese adults can be provided with the same type of education programs that were offered to the kids to ensure that children are receiving positive health influences at home. At the government level, local governments would be able to pass laws that regulate the type of food served in schools. This would be a valuable resource to prevent the sale of vending machine junk food in schools and to ensure that the food being served in the cafeteria is nutritious. Furthermore, association and interest groups could tackle this problem outside of schools by spreading awareness of the obesity problem in the United States and by providing parents and children with information that could be used to reverse the process.
It is important for all three spheres of influence to work together closely to eradicate childhood obesity. While many people are aware of this problem, very few know how to fix it. It is therefore necessary to create more attention towards health education programs and to legally require health standards in schools. If the government does not intervene and help promote these education programs and dietary limitations with regards to school lunch, it is unlikely that this program will improve. Furthermore, nurses would have to work closely with the government to ensure that schools understand what constitutes a healthy meal in addition to the type of health education that the students should receive on this topic. In order to protect the health of American children, it is necessary to make the public aware that such education programs should be supported in schools. If we all work together, we will be able to make great strides towards ending childhood obesity.
References
Brown CW, Warren C, Booker M. (2015). CHOICES: A Family-based Childhood Obesity Intervention for Low Income Minority Children. Retrieved from http://digitalcommons.georgiasouthern.edu/nyar_savannah/2015/2015/101/
Ogden CL, Carroll MD, Kit BK, Flegal KM. (2014). Prevalence of Childhood and Adult Obesity in the United States, 2011-2012. JAMA, 311(8):806-814.
Sutherland K. (2013). Applying Lewin's Change Management Theory to the Implementation of Bar-Coded Medication Administration. Canadian Journal of Informatics, 8(1).
United States Department of Agriculture Food and Nutrition Service. (2012). School Nutrition Dietary Assessment Study-IV Summary of Findings. Retrieved from http://www.mathematica-mpr.com/~/media/publications/pdfs/nutrition/snda-iv_findings.pdf
Stuck with your Research Paper?
Get in touch with one of our experts for instant help!
Messenger
Live chat
Time is precious
don't waste it!
Get instant essay
writing help!
Plagiarism-free
guarantee
Privacy
guarantee
Secure
checkout
Money back
guarantee
Get a Free E-Book ($50 in value)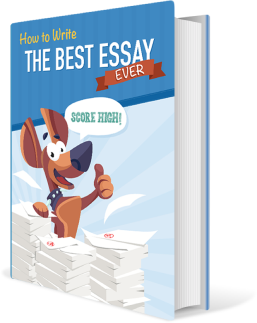 How To Write The Best Essay Ever!