A Revolutionary Question, Essay Example
Pages: 4
Words: 1084
Essay
This Essay was written by one of our professional writers.

You are free to use it as an inspiration or a source for your own work.
Were the early colonists justified in using violence to achieve their ideals of freedom and liberty? In growing up and hearing about America's Revolutionary War, and then studying it in school, I've always wondered just how bad the English really were to the colonists. Did the list of grievances in the Declaration of Independence really justify a war? I wasn't at all sure.
The problems between England and its American colonies had their origins with the French and Indian Wars (plural), a series of four campaigns fought between England, France, and Spain. They were ruinously expensive, and the British success in the French and Indian War (singular, and called the Seven Years' War in Europe) was essential for the English colonies. In brief, the British thought that the colonies should help foot the bill for the wars and for their own future security against the Indian nations, some of whom had sided with the French (Hickman). The colonies opposed the proposed measures and taxes, viewing them as oppressive. They were, and remind me of the austerity measures imposed today on debtor nations by their lenders.
The British Empire at that  time was a mercantilist one. There was no free trade as we understand it today. It was thought that national wealth consisted of the accumulation of gold, and the way for a nation to get more gold was to sell more than it bought (Jacobs 30). Basically, the colonies were forced to trade only with the British and only using British ships. America shipped natural resources to the Empire, and the Empire shipped finished goods to the colonies. This hobbled colonial lives in ways large and small. Ironically, 1776, the year the Declaration of Independence was signed, was also the publication date of Adam Smith's The Wealth of Nations (Smith). It defined national wealth as based on capital and labor instead of gold. Smith even advised England's Parliament to let the colonies go ("Constitutional Rights Foundation").
Resentments grew in seriousness. The Boston Tea Party (which didn't get its cute-sounding name until 1834) was no prank (Bryson 182-183). The 342 chests of tea dumped into the ocean were worth £18,000 to its owners, making the party a capital offense. John Malcolm, a British customs-agent, was tarred and feather twice by colonists in an ugly mood.  The "Boston Massacre" was instigated by a mob so guilty of provocation that future U.S. President John Adams defended the soldiers accused of the killings, lest moderate Patriots flee the cause.
The colonists were a rag-tag crowd led by their lawyers and aristocrats. They started the war full blood-lust, legalese, and an eye for land, respectively. But if we go over the Declaration of Independence, what do we find? Being easily available online, I won't repeat it here. But we can imagine additional grievances, ones that would definitely justify violence to achieve a new freedom and liberty: He [King George III]  has systematically arrested women and compelled them to work in brothels for British officers and men. He has held leading families hostage as a guarantor for their colony's payment of taxes. He has chosen colonial citizens at random and executed them for their government's failure to enforce Royal edicts. He has summarily abrogated British debts owed to us. He has legalized the most cruel and barbarous methods of public execution for the purpose of terrorizing the citizenry. He has placed entire ethnic groups into special camps where they are left at the mercy of hunger and the weather. He has sold entire towns into slavery among western savages. He has closed our churches and burned our clergy at the stake.  He has planted hidden bombs in public places to kill at random and foment terror.
King George wasn't quite that bad overall (although in some of the actual complaints he was). The question is, if the colonists hadn't gone to war, would the King have become that bad? Would he, faced with a docile colony apparently willing to put up with anything, have simply gotten worse by the kind of descent into cruelty that absolute power encourages? In other words, would the American colonies have become a kind of Ireland, South Africa, or India?
I don't think he would have if the colonists had banded together for the purpose not of necessarily making war, but of taxing themselves to pay the British what was owed in gold — and entirely on their own terms. I see a colonial delegation meeting with the Royal governors and informing their Lordships that specific sums in gold would be paid according to a specific schedule. The various taxation Acts would not be honored, but the debt represented by them would be. I think the governors might have accepted such an offer.  British dominion over the colonies would have effectively been ended without a shot fired. But mobs have to learn the hard way: that offer is what the colonists ended up making anyway  — but only after all the additional expense of  the war. Their wartime money (the Continental) was worthless ("Creating the United States"). Had not the Constitutional Convention been held with the proceedings deliberately kept secret, no strong federal government would have been created. And the colonists would have proceeded to stiff their own states just as they stiffed King George. But the new nation's founders knew that for the country to survive, it had to pay its bills in full. And it did. And it hurt. The ten years following the war were at least as bad as the depression of the 1930s.
But now suppose the Governors had arrogantly turned down the colonists' offer. (And they might well have done so, as might have their mad King.) The answer is that then the colonists would have been fully justified in going to war. That I can accept.
So my answer to the topic question is No. And so ends my historical fantasy.
Works Cited
"Adam Smith and the Wealth of Nations." Constitutional Rights Foundation. Constitutional Rights Foundation, 2007. Web. 7 Oct 2012. <http://www.crf-usa.org/bill-of-rights-in-action/bria-23-1-a-adam-smith-and-the-wealth-of-nations.html>.
Bryson, Bill. Home: A Short History of Private Life. New York: Doubleday, 2010. 182-183. Print.
Hickman, Kennedy. "Aftermath: An Empire Lost, An Empire Gained." French and Indian/Seven Years' War. About.com, 2012. Web. 6 Oct 2012. <http://militaryhistory.about.com/od/frenchindianwar/a/French-And-Indian-Seven-Years-War-Aftermath.htm>.
Jacobs, Jane. Cities and the Wealth of Nations. New York: Vintage, 1985. 30. Print.
"Library of Congress." Creating the United States. Library of Congress, n.d. Web. 7 Oct 2012. <http://myloc.gov/Exhibitions/creatingtheus/Constitution/RoadtotheConstitution/ExhibitObjects/NotWorthAContinental.aspx
Smith, Adam. "An Inquiry into the Nature and Causes of the Wealth of Nations." Library of Economics and Liberty. Liberty Fund, Inc., 1776. Web. 7 Oct 2012. <http://www.econlib.org/library/Smith/smWN.html>.
Time is precious
don't waste it!
Get instant essay
writing help!
Plagiarism-free
guarantee
Privacy
guarantee
Secure
checkout
Money back
guarantee
Get a Free E-Book ($50 in value)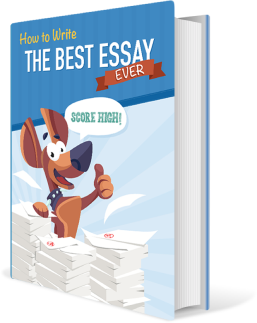 How To Write The Best Essay Ever!