A Story of Being a Soccer Player, Essay Example
Pages: 8
Words: 2327
Essay
This Essay was written by one of our professional writers.

You are free to use it as an inspiration or a source for your own work.
Two years ago, soccer was not just a hobby it was like my girlfriend, my love. By the way, I have many favorite hobbies, but my top favorite of all of these is soccer. I was a little bit rebellious when I was young, and I was playing soccer everywhere like inside the house and in the street. I always bothered my neighbors, and they got mad at me and they were hollering at my family everyday about that, there was nothing on their minds except talking how my playing soccer annoyed them.
I have a basement in my house, and I was playing soccer down there. While I was playing with my brother and my sister, I broke one of my mother's expensive masterpieces that she loved. She got upset about that, she then took me outside and she told me, "go play soccer or bounce your ball out here, you've already broke one of my valuables, I don't need you breaking anything else. The following day, she talked with her friend concerning my issue.
Fortunately, my mother's friend's husband is a soccer coach on the Yarmok team that is in my home country of Kuwait. My mom told her that I am interested in playing soccer for a team; my mom's friend said she would talk to her husband about me to see if I can be the new player to join his team.
After that, my mom talked with me about joining the Yarmok team; it made me think that I should be more assiduous in my schoolwork because I am not doing as well in school as I am in soccer.
I went to her husband and eventually he tested my skills along with those of some of the new players in order to choose the player with ability that has the potential to be the star player of the team, the coach gained a tremendous amount of satisfaction watching us.
I have been playing on that team for a long time and I am set to play in the match between my team and one of the best teams in Kuwait.
This particular match will begin in two months; I was thinking to myself in that moment this was a great opportunity to prove myself in front of everybody especially the Kuwait soccer association.
I was practicing with my team and our coach gave us many exercises that he thought would be useful for us to know before the match. My concentration was mainly on the team; my position on the soccer field is the striker. My soccer skills ultimately earned me my place on the soccer field; my coach's play-by-play was set up in a way that my plausible position was to be the striker.
By the way, my team was the weakest team in Kuwait. I was looking forward to joining what I thought was one of the most excellent, and famous teams in my country as well as in the world. By winning the match, it would get the attention of the Kuwait soccer association or the team that we were going to be competing against.
They would get a chance to see my ability on the field and see how well I played not to mention seeing me playing as good as every famous soccer player in the world. That was what my desire was about all along; I wanted my team to be the winning team in every match. When I talked with my coach about that, he told me that I am going to have to attend the training everyday and not miss one day except Saturday and Sunday because obviously there is no practice on the weekend. I listened to him very carefully about what he said in order to follow his instructions; the day of the competition was right around the corner.
The most challenging day of my life is about to begin and it is the day that everybody has been waiting for, both teams were eager as well. Most of the audience believed that the opposing team would defeat us as easily as they did the other weak teams, but we were going to play this team and I was going to show everybody that I am different from my team in order to be recruited by a better team or even the strongest team in the league.
Well, all the players were prepared to play despite the fact that there was another player on my team who was absent because he was sick at that time. A benched player had the confidence to play in this match. Everyone was getting ready for the warm up which all the teams had to do before any match to avoid injuries and to be even more active, forceful, and energetic in the match.
What my desire was about was not only winning the match, it was also about joining the Kuwait national team that I have always wanted. Actually, this team is the perfect team that I was looking to join.
The match just started with the long sound of the whistle, the stadium was full of people and my family were there too. Therefore, that motivated me even more to play my best, and this is what got me into the game.
I was playing my best to display my skills and to get everyone's attention. Toward the end of the game, a player was nasty to me in the last additional 6 minutes. The player pushed me in a forceful way so as to keep me from not being able to finish the game with my team; he got a red card from referee.
Unfortunately, I got a serious injury and I could not finish the match. There was an ambulance with two physiotherapists; they took me out of the game and to the infirmary to try to treat my leg injury. They were initiating natural therapy in order to help me and they were telling me what they could do to end this temporary pain fast as possible because I told them I have to complete the last 6 minutes of the match.
They said, "We will do the best as we can to lessen the pain," but they could not. Seriously, I was feeling the pain in my leg constantly; I could not play but I was determined to continue. They sprayed my leg with anesthetic spray and that did not help either. Not being able to finish the game with my team upset me. The coach took me out of the game so my leg can heal. The coach told me to sit on the bench; I had no choice but to obey him.
My team won the game, and the score was 1-0, it was a great game. This game is one that I will never forget and it will be stuck in my head forever. It was a special moment in my life; it will always be a wonderful reminder because the Kuwait national team chose me to be one of the new members and gave me the opportunity to get to know the new players on the team I am going to be playing with.
At that moment specifically, I could not believe what just happened. I was asking myself, was that real? Am I really one of the Kuwait national team players? In addition, they acknowledged me as the star player in the game, and we all got gold medals. I held the cup up in front of the audience, and my family was cheering me on by clapping. I achieved all of my goals that I have wanted to accomplish. My coach told me that I was really persevering, so that is the reason why I was able to achieve my goal. In addition, he told me that I am an ambitious player but I have to work hard, work diligently. My family was very excited about my team winning the match and I was the best player in the match but they were a little unhappy about the injury.
This is not a story about soccer. This is a story about learning what makes you special, I have gotten a lot of experience from what I did. I was not made aware that know that there was some risk of injury in this sport but I quickly found out after I was injured myself and I think every sport have a different kind of danger element that damage different parts of your body.
In this sport, the most vulnerable spot is your leg. The leg is a soccer player's greatest asset; it is what gets the soccer player goals. After playing soccer for a long time, I got to see soccer from another angle.
I used to admire people who played soccer and playing soccer myself has led me down the path to many injuries but emotionally, that was entertaining for me because that is what I love and adore. If you have a favorite hobby in any kind of sport or anything you would be good at it, just know that there are risks of injury so if that does not bother you then go for it.
Another thing that this experience has taught me was that despite the fact that a person has a love or a favorite hobby, it is always important to pursue it with some enthusiasm. The experience will not just lead to a life with that hobby but the experience gained from that hobby will follow you throughout the rest of your life.
My parents always encouraged me to follow my dreams no matter where they lead me, it makes me happy knowing that I got to live my dream and play soccer which, as I previously stated, is my favorite hobby of all time. It never ceases to amaze me how I was a boy obsessed with playing soccer for fun and I ended up playing soccer for a league team; the irony is practically impalpable.
Time is precious
don't waste it!
Get instant essay
writing help!
Plagiarism-free
guarantee
Privacy
guarantee
Secure
checkout
Money back
guarantee
Get a Free E-Book ($50 in value)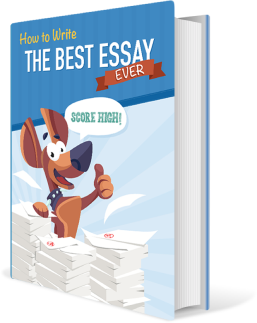 How To Write The Best Essay Ever!