Accounting Standards in Schools, Research Paper Example
This Research Paper was written by one of our professional writers.

You are free to use it as an inspiration or a source for your own work.
Nonprofit organizations, such as public schools, have a constantly changing, yet important, set of accounting standards. In this environment of increasing reliance on higher education, it is particularly important to increase public accountability for initiatives and the overall operation of schools. In this paper, various attributes of the accounting standards expected of nonprofit schools will be examined.
The biggest obstacle between a CPA and best practicesis often the organization itself; risks come from staff embezzlement of funds, and management fraud committed by principals and senior school officials. Therefore, accounting standards for nonprofits are nearly as important as those in for-profit organizations. CPAs have a wide variety of obligations to non-profits, namely to make sure that one's contract is still honored, and that negligence is avoided, particularly gross negligence (Holder, 1996). Statements of Position established by the Financial Accounting Standards Board state that all nonprofits must "provide a statement of financial position, statement of activities and statement of cash flows as a part of their external financial statements" (Harden, 1993).
The way that accounting systems work for non-profit schools is quite simple; the state provides the school with a grant in order to perform services, like special education classes and school lunches. They can also allot grants to teachers in order to work on research projects. In order to provide accountability for these initiatives, the school has to periodically submit reports to the state in order to demonstrate some progress in these particular initiatives. After all, the overall goal of these initiatives was to provide government to fund special projects and services; therefore, the school has to provide those services with a quality and speed commensurate with the expectations of the state. There are unique requirements for each program to fulfill, necessitating a means to separate expenses and what revenue is earned from these specific projects. Different funds are established for each project, with charts of accounts for each one to account for the flow of money coming from the individual project (Marshall, 2005).
Charter schools are a very common type of nonprofit institution; the primary concept of charter schools involve governmental assistance towards school programs. These school systems are primarily found in districts of low socioeconomic status. Publically funded schools like these charter schools often "face pressure to become more accountable for student achievement" (Flores, p. 9). With these types of nonprofits, however, it is even more important to secure funding streams and secure local autonomy; schools and places of education are often cornerstones of a community (Marshall, 2005).
There is a practical ideal nonprofit accountability model that can be used in the instance of nonprofit school models, particularly in charter schools. This model "represents the best practices" available in accounting standards of this type of nonprofit organization (Flores, p. 15). First, mission-based accountability is absolutely vital to the nonprofit organization's survival; this starts with mission accuracy. In the case of schools, the 'mission' of the nonprofit organization is to educate students to a satisfactory degree, established by a set of criteria. This must be reflected in the mission statement in order to grant the school 501(c) nonprofit status. In order to maintain the tax-exempt status of the school, it must behave in a way that fits this mission statement.
Another component is organizational alignment; this "occurs when executive leadership reinforces the objectives and values of the mission to management, employees, and the board" (Flores, p. 18). This ensures that the mission statement is communicated and followed through adequately by all parties involved, guaranteeing that all members of the faculty and staff are working toward the goals outlined in the mission. Financial transparency occurs when the average public is permitted to scrutinize school financial records to look for discrepancies – "The major ingredient nonprofits have going for them is the public trust…the money depends on people's trust; without it, the dollars stop coming in" (Alvelle, 2003).
According to federal law, nonprofits "with more than $25,000 of revenue" must file for 990, 990-EZ, or 990-PF (Flores, p. 25). In addition to the minimal legal accountability mandated by the federal government, some schools will also choose to add their own best practices to their work. Independent audits are within the realm of possibility for schools and nonprofits, which provide an extra level of financial security and accountability for these institutions (Banker et al., 1992). One of the most important aspects of school accountability is financial governance; this is when the principal, school board members and budget officers maintain a strictly honest and transparent level of accountability with the finances and grants allotted to the school. Members of the board will approve annual budgets, get financial status reports, and set up financial management policies to make sure that the school does not accrue too much pure profit (Flores, p. 26).
The decision usefulness paradigm is not the best way to handle annual reports in schools; external reporting cannot feasibly be considered when this accounting theory is used. Instead, public accountability is the conceptual framework that must be used more frequently for reporting in nonprofit schools (Coy et al., 2001). This is due to the fact that schools have more recently come under fire for misappropriation of funds, particularly public funds; scandals have arisen regarding the behavior of school officials that necessitate the increase of accountability required of accounting theory. In the case of schools just like any other nonprofit, reporting absolutely every expense is essential to a clean audit and continued financial support at an expected level ("Reporting your assets," 2001). Overcommitting to resources that are not paid for yet can spell doom for resources such as library services (Oder, 2004).
One example of a highly regarded and well-managed nonprofit school organization is the charter school American YouthWorks, which has existed since 1976. As a result, they are well-established, and have had decades of time to establish best practices in their accounting standards. As they evaluate certain services and programs that they conduct, they constantly review the mission statement to ensure that the service in question is following that credo. Program review is regularly performed to make sure that the accountability criteria is matched with each initiative YouthWorks takes (Flores, 2010).
These best practices extend to their financial oversight. The board of YouthWorks constantly reviews the financial information and balances that are turned in by staff members. Committees are in place to communicate with Senior Management in order to make sure that certain standards are being adhered to. Not a single budget item is initiative without the approval of the entire board. The presence of the Financial and Audit Committee within the organization serves as the primary means of approving budgets and picking apart the financial reports for discrepancies. Once that is approved, the board itself signs off on the budget (Flores, 2010).
In addition to that safety net, independent auditors come in on an annual basis to double-check the work of the committees and the board. This offers an additional level of accountability and financial transparency to the system. Added transparency is provided through the open availability of the Federal Form 990 annual audit to the general public, and public meetings that it holds on a monthly basis. American YouthWorks holds itself up to the highest possible standards for nonprofit accounting standards, in order to make sure that the board, the students, and any interested party can feel satisfied with the openly available status of their finances (Flores, 2010).
In conclusion, by following the example of American YouthWorks, one can find the paragon of accounting standards for nonprofit school initiatives. First, a clear mission statement keeps the efforts and resources of the school in line with what they are intending to do in the first place. Next, financial oversight is provided with comprehensive redundancies, with both native and independent audits done on their finances to ensure that each penny is being used responsibly, and that overt profits are avoided. Finally, the use of best practices in a financial transparency model allows for extra accountability from all interested parties, making it particularly important to make sure that all finances are dealt with.
References
Banker, R., Cooper, W., & Potter, G. (1992). A Perspective on Research in Governmental Accounting. The Accounting Review, 67(3), 496-510.
Coy, D., Fischer, M., & Gordon, T. (2001). Public accountability: a new paradigm for college and university annual reports. Critical Perspectives on Accounting, 12(1), 1-31.
Flores, C. P. (2010). Best Practices for Nonprofit Charter Schools Accountability: A Case Study of American YouthWorks. Applied Research Projects, Texas State University-San Marcos, 342, 1-32.
Harden, S. (1993). Changes in accounting for not-for-profit organizations. Outlook, 61(3), 46.
Holder, W. (1996). Balancing risks and rewards. Outlook, 64(1), 32.
Lavelle, M. (2003). Who's Minding The Till?.US News & World Report, 135(20), 60-62.
Marshall, M. (2005). School Funding: LEA and school views. Education Journal, 84, 30.
Oder, N. (2004). $40M in E-rate Funds Suspended. Library Journal, 129(18), 16-17. Reporting your assets. (2001). American School & University, 74(3), 337.
Stuck with your Research Paper?
Get in touch with one of our experts for instant help!
Messenger
Live chat
Time is precious
don't waste it!
Get instant essay
writing help!
Plagiarism-free
guarantee
Privacy
guarantee
Secure
checkout
Money back
guarantee
Get a Free E-Book ($50 in value)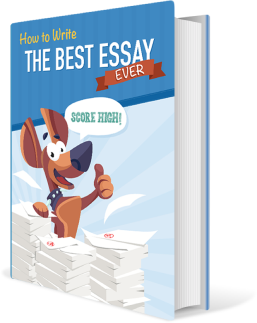 How To Write The Best Essay Ever!