Achebe's Things Fall Apart, Essay Example
Pages: 3
Words: 895
Essay
This Essay was written by one of our professional writers.

You are free to use it as an inspiration or a source for your own work.
In Things Fall Apart, the author shows us how life of people can be influenced by changes in their community. During the book, Okonkwo is forced to live with a changed life because of the actions by Christian missionaries. Prior to this invasion, Okonkwo is considered to be a great leader of his society, loved by many. However, this changes as his society becomes more accepting of Christianity until he finally is the one who becomes the outsider. In this story, we learn that it is sometimes important to go against the norms of society if this means staying true to what people really believe. Okonkwo is exemplary of this because he would rather kill himself than subject himself to the power of Christian missionaries, because doing so would show that they have one. Okonkwo's pride would not allow him to do this.
Many people want to simply live life in peace, without the external influence of others (Girard). Prior to the entry of the Christian missionaries, Okonkwo's life is considered to be ideal by the individuals living in his society. "Okonkwo was clearly cut out for great things. He was still young but he had won fame as the greatest wrestler in the nine villages… Okonkwo had clearly washed his hands and so he ate with kings and elders" (1.16). When we are first introduced to Okonkwo, we are made to understand that the is considered to be a top figure in society. He is wealthy, participates in manly sport, and is famous, which appear to be important properties for an individual to have in his society. Individuals that are considered to be worthwhile might be opposite in their characteristics. Thus, when we are introduced to Okonkwo in the beginning of the book, we see a man who is proud of his success in the context of his own society. However, we soon learn that when he loses this status, he essentially loses everything that he has worked for at the hands of the missionaries. Since Okonkwo is a proud person, he is willing fight to uphold his traditional cultural beliefs.
Some people would argue that it is not important to uphold one's values to the point that it will cost them their life (Frazer). However, it is important to consider that for some people, such as Okonkwo, values are life itself. When Okonkwo observes that many lower level people in society are beginning to accept the word of the Christian missionaries, this idea is laughable to him because he thinks that these individuals are weak for accepting this way of life and that doing so makes them look foolish. Overall, it appears to him that this gives these people an easy way out and that they will not have to work hard in order to what they gain what they want from their lives. Okonkwo does not give these people his respect because his cultural tradition teaches that strength and hard work is what allows for happiness. When the Christian missionaries attempt to give happiness through religion, Okonkwo rejects this idea because it is not compatible with his beliefs. Okonkwo therefore rejects the missionaries because their ideas are ridiculous to him with regards to his own personal beliefs.
Traditional thinkers are likely to want to wage war against those that they believe will threaten their way of life (Baldwin). When Okonkwo notices the threat that the Christian missionaries pose to his culture, he states that he wants to wage war and kills a messenger of the white government during this process. Because he has killed one of these individuals that are now essentially in charge of his community, he is told that he will have to be taken to court. Instead of submitting to the rules that are being imposed on him by this new leadership he rejects, Okonkwo commits suicide, even though suicide is against the beliefs of his own culture. He does so because he is not willing to give in to these individuals. Even though Okonkwo tried to prevent their influence until the end, he was not able to rally his people against the missionaries. Therefore, his only option was to take his own life because he could not stand living in a world in which his culture does not exist. Thus, the fact that Okonkwo took his own life was justifiable in his own mind, even though this action was effectively symbolic of the death of his culture overall.
In conclusion, is sometimes important to go against the norms of society if this means staying true to what people really believe. Okonkwo does this by committing suicide even though his culture prohibits such an action. He does so as a last act of defiance to show the Christian missionaries that they are not in control of this life. In the end, even though he must die, Okonkwo stays true to himself by upholding the value of the culture of his birth and refusal to bend to the will of the Christian missionaries that destroyed his culture and society.
Works Cited
Achebe, C. Things Fall Apart. Anchor Books, 1994.
Baldwin, Gordon. Strange Peoples and Stranger Customs. New York: W. W. Norton and Company Inc, 1967.
Frazer, Sir James George. The Golden Bough: A Study in Magic and Religion. New York: The Macmillan Company, 1942.
Girard, Rene. Violence and the Sacred. Trans. Patrick Gregory. Baltimore: Johns Hopkins University Press, 1977.
Time is precious
don't waste it!
Get instant essay
writing help!
Plagiarism-free
guarantee
Privacy
guarantee
Secure
checkout
Money back
guarantee
Get a Free E-Book ($50 in value)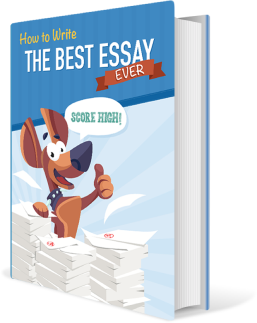 How To Write The Best Essay Ever!