Adderall Prescriptive Uses and Potential Abuses, Essay Example
Pages: 3
Words: 778
Essay
This Essay was written by one of our professional writers.

You are free to use it as an inspiration or a source for your own work.
Adderall has been used to treat ADHD-Attention Deficit Hyperactivity Disorder in patients diagnosed as such for over several centuries, also further used for depression, narcolepsy and other psycho-therapeutic uses by physicians throughout the United States and global world.  Adderall is dynamically used to treat patients as for the purposes of this paper possessing ADHD symptoms such as inability to concentrate, focus, complete tasks, organize themselves that the normal brained person with all neurotransmitters working in order could not do productively without the daily use of this amphetamine, psych stimulant of the phenethylamine class. Adderall improves cognitive abilities, increases the activity of the neurotransmitters in the brain, increases athletic performance in persons, and is a known aphrodisiac and euphoric medication. In layman's terms, simply states that is produces a chemical in the brain which physically and mentally stimulates norepinephrine and dopamine in the brain leaving a person with the feeling of happiness and contentment, increases sexual desire and endurance and further increases an athlete's ability to perform. At first glance, it might be perceived as a "miracle drug" because it further helps to relieve pain for acute and chronic pain experienced by individuals by telling the brain that the pain does not exist physically rather simply a mental abritrosity. Researchers for years called it the "miracle drug" for the mere fact it can treat so many symptoms with relatively "low doses".  Further studies have shown when taken in extremely "high doses" in excess of what a physician may or may not prescribe can lead to episodes of "mania" or a "false sense of euphoria" or "grandiose" in normal patients and those with bipolar disorder or manic depression can cause excessive mania swings leading to hospitalization, suicidal thoughts amongst other dysfunctional thoughts and behaviors.
The normal prescriptive dose for Adderall is 10 mg, 20 mg and 30 mg per tablet, respectively. Sixty milligrams of Adderall is the normal prescribed dose per United States physicians that a normal person with ADHD can reasonably expect to take to treat such ADHD symptoms without any major side effects. Some physicians and psychiatrists have been known to prescribe Adderall in excessive doses of 90 milligrams even up to 120 mg per day, per patient depending on the severity of the manifestation of the ADHD symptoms, the duration or years a particular patient has shown symptoms of such a disorder and how the patient individually responds  to such does as prescribed.  In a nutshell, it has been proven, 60 mg a day is the "optimum daily dose" recommended for the average patient exhibiting ADHD symptoms as referenced above.  Anything prescribed in excess of 60 mg per daily dose, per patient is said to cause "adverse" psychological and physical effects to the said patient over acute and chronic studies.
With that said how could this "so called miracle drug" have so many positive effects and further possess so many negative, detrimental effects? The reason is "it it highly addictive" has been known to be abused, especially by persons that have an inclination to abuse "amphetamines or methamphetamines" in the past or if not abused previously can actually create the desire to abuse such drug simply because of the chemical composition of the drug in relation to the abusive tendencies. In nonprofessionals's terms, if a person taking Adderall shows a positive response of which will "slow down their thought process" to enable them to function normally is actually ADHD.  However if this stimulant actually produces an "energetic effect" upon a person's physical and mental state of mind, simply stated they probably "are not" ADHD and are simply using the Adderall as a "speed effect" or "stimulant" and are addicted to such drug and its effects.  I have watched several people rightfully so diagnosed bipolar with similar symptoms of having ADHD. The fine distinction is the cognitive and thought process. The drug Adderall is vehemently addictive producing unwarranted addictive behavior in anyone who uses the drug for more than one month continuously.  With that said a person commencing taking Adderall should be made aware of such addictive nature of the amphetamine drug to ensure they live a healthy and non-addictive life taking into serious consideration that the good outweighs the bad as long as the drug is used as prescribed.
References
Author, N.A.  (2015, July 13). Treating ADHD with Adderall: Medication FAQ's. Retrieved November 19, 2015.
Genere, A. " The physiological and social effects of amhetamine stimulants on the human brain" World Press Medical Review. (23 February 2015). Retrieved 20 November 2015.
Anderson, S. "Suggestive Reviiew of Narcolepsy and ADHD prescriptive medications across the globe". 11 January 2015. Retrieved 20 November 2015.
Time is precious
don't waste it!
Get instant essay
writing help!
Plagiarism-free
guarantee
Privacy
guarantee
Secure
checkout
Money back
guarantee
Get a Free E-Book ($50 in value)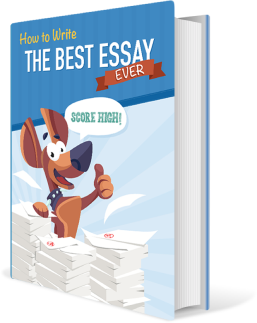 How To Write The Best Essay Ever!