Addressing the Problem of Free-Roaming Cats, Research Paper Example
This Research Paper was written by one of our professional writers.

You are free to use it as an inspiration or a source for your own work.
Invasive species have long been a problem in Florida, where the climate allows many animals, insects, plants, fish and other living things to establish themselves successfully. According to the Florida Fish & Wildlife Commission, European colonists and settlers brought pigs with them on ships to raise for me when they arrived in North America. It only took a few of these pigs escaping for them to begin breeding in the wild, and now Florida has a problem in some areas with wild pigs destroying environments and chasing off other native wildlife ("Issue Assessment: Impacts of Feral and Free-Roaming Cats on Wildlife in Florida"). Decades ago, a hurricane struck in South Florida, and one of the things that destroyed was a reptile import and breeding facility then sold animals for the pet trade (Morrison). An unknown number of lizards, snakes and other reptiles escaped from the facility, and irresponsible pet owners may have also released iguanas, pythons, and other pets into the wild (Morrison). Today, the South American iguana population and the Burmese python populations are causing significant damage to Florida ecosystems. But  there is one animal that was introduced here by Europeans that does more damage than all of these animals combined: Felis catus, the common house cat. Cats are one of the most environmentally destructive invasive species (Hatley), and it will require a combination of public awareness campaigns, trap-neuter-release (TNR) programs, and new approaches to how humans interact with feral and outdoor cats.
The domestic cat was originally bred in Egypt thousands of years ago and it became a popular pet throughout Africa, Asia, and Europe (Hatley). European colonists brought domestic cats to North America centuries ago, and they were often used to help control populations of rodents and other vermin (Hatley). When cats are cared for by humans, they tend to stay nearby, though many other cats roam far more freely. There are approximately 15 million cats that spend all or some of their time outdoors in Florida alone, with roughly half of those cats being feral or non-owned (Hatley). Free-roaming cats often live dangerous, short, difficult lives, as they are susceptible to diseases, starvation, animal attacks, and other dangers from humans and other animals (Hatley). Cats can be incredibly destructive to the environment, and researchers estimate that cats may kill as many as 271 million small mammals and 68 million birds in a single year in Florida (Hatley). In some parts of the state, feral cats survive primarily on common mice and rats, but a number of endangered species such as the Key Largo cotton mouse and the Lower Keys marsh rabbit are at risk of being driven to extinction by cats ("Review of Feral and Free-Ranging Cats Policy"). One of the primary issues is that cats can reproduce so quickly, with females giving birth to several litters per year for five years or more (Rummel). Without some effort to control the population of feral and free roaming-cats in Florida, the state's ecosystem may be permanently destroyed.
The first step toward addressing the problem of feral cats and free-roaming cats is raising public awareness. Iguanas, pythons, and other invasive species are often considered to be interesting and exotic, and television news channels and newspapers like to tell stories about these invasive animals. Cats, on the other hand, are so common that many people may not give them a second thought, and the majority of the public probably has no idea just how dangerous and destructive domestic cats can be. Moreover, many cat owners believe that if their cat is spayed or neutered, and it is well fed, it will no longer have a hunting instinct (Hatley). But research conducted by the Florida Fish and Wildlife Commission (FWC) demonstrates that even the most well fed, tamest cats maintain their hunting instincts ("Review of Feral and Free-Ranging Cats Policy"). Many members of the public do not understand how dangerous it can be for cats to live outside, and how susceptible they are to illness, injury, and death, in addition to posing risks to other animals (Hatley). Dade County Animal Control must address the problem head on, and promote an awareness campaign that teaches the general public that allowing their cats to live outside, or abandoning their cat outside rather than taking it to the shelter, is terrible for the environment and terrible for the cat. The more people who understand this, the fewer people who will dump their cats or allow them to roam freely outside.
Another approach to managing feral and free roaming cat populations is the trap-neuter-release (TNR) approach. Just as it sounds, this program involves trapping free-roaming cats, taking them to be spayed or neutered and inoculated, and released back into the neighborhood or other area where they were trapped. TNR cats often have one of their ears clipped before release so their status as nonreproductive is visible without having to catch or trap them again (Rummel). Opponents of this approach sometimes argue that feral cats are better off being euthanized once they are caught (Rummel), but there is no program in place to capture and euthanize cats on a statewide scale ("Review of Feral and Free-Ranging Cats Policy"). Dade County officials would have a much easier time with the public if they adopt a TNR program that does not kill cats, but helps limit their rate of reproduction. In order for these programs to be effective, they must happen on a large scale, and this can be expensive. Neighborhoods that are lower on the socioeconomic scale often have the most problems with feral cats, and the residents of those neighborhoods may not be able to afford the expense or the inconvenience of trapping cats, taking them to be neutered, picking them up again after their surgeries, and releasing them ("Review of Feral and Free-Ranging Cats Policy"). If Dade county is going to have an effective TNR program, it will have to be proactive by setting up its own traps and conducting the entire operation from start to finish themselves. This may sound expensive, but if it offsets the costs of massive economic destruction, it will be worth it.
In addition to raising public awareness about the problem of feral cats, and establishing programs that spay and neuter feral cats, neighborhoods and communities also have a responsibility to adjust their relationships with free-roaming cats to keep from contributing to the problem. One way that communities are taking the lead on addressing problems associated with free-roaming cats is by establishing cat colonies, sometimes known as cat cafes. These colonies or cafes are sites where community volunteers, in coordination with county or city officials in some places, provide food and shelter for cats (Rummel). The food attracts cats to the site, where they can then be taken through the TNR program before being released (Rummel). According to Randa Richter of the Florida SPCA, "It has been proven that once you spay and neuter and maintain a colony, it goes from what the number was to literally zero over a period of time" (Elmhorst). Florida Southern College in Lakeland, Florida used donated funds to build several small structures, designed to look like the architecture of Frank Lloyd Wright, in which cats could get out of the rain or the sun, where they can have access to food, and where they can be trapped before spaying or neutering (Elmhorst, 2013). The college views this approach as a more humane long term approach to addressing the problem of feral cats in the region (Elmhorst, 2013). This kind of program can be effective anywhere there are people willing to do the volunteer work and a county government willing to fund the TNR program.
Cats are so common that it is easy to overlook how dangerous they can be. However, the time has come to address the problem of free-roaming cats. Florida's population is booming, and the cat population is only going to grow too, unless something is done. While this should be a priority for the Florida governor and the state legislature, Dade county officials should not wait for the state to take action. County officials need to take the lead on educating the public about the problem of free-roaming cats, establishing a TNR program, and recruiting volunteers from the community to help manage cat cafe sites where feral cats are causing the most problems. The situation is not going to get better by itself, but with an informed public and competent county leadership, it is possible to address the problem of free-roaming cats.
Works Cited
Elmhorst, Rick. "Florida Southern to Address Feral Cat Population with "Cafes."" Florida Sportsman, 9 Feb. 2013, forums.floridasportsman.com/discussion/97560/florida-southern-to-address-feral-cat-population-with-cafes. Accessed 1 Apr. 2022.
Hatley, Pamela Jo. "Feral Cat Colonies in Florida: The Fur and Feathers Are Flying." Animallaw.info, Animal Legal & Historical Center, 2019, www.animallaw.info/article/feral-cat-colonies-florida-fur-and-feathers-are-flying.
"Issue Assessment: Impacts of Feral and Free-Roaming Cats on Wildlife in Florida." Florida Fish and Wildlife Conservation Commission, myfwc.com, 3 Mar. 2003, myfwc.com/media/18466/domestic_cats_whitepaper.pdf.
Morrison, Matt. "Burmese Python Invasion in Florida a Hidden Legacy of Hurricane Andrew." Cbsnews.com, 26 Oct. 2018, www.cbsnews.com/news/burmese-python-invasive-species-in-florida-hurricane-andrew-legacy-cbsn-originals/.
"Review of Feral and Free-Ranging Cats Policy." Florida Fish and Wildlife Conservation Commission, 2022, myfwc.com/wildlifehabitats/nonnatives/feral-cats/domestic-cat-policy/. Accessed 27 Mar. 2022.
Rummel, P. "Hernando County's Fabulous Feral Cat Program." Humane Society of the Naturecoast, 27 May 2020, humanerescue.org/2020/05/27/hernando-countys-fabulous-feral-cat-program/. Accessed 1 Apr. 2022.
Stuck with your Research Paper?
Get in touch with one of our experts for instant help!
Messenger
Live chat
Time is precious
don't waste it!
Get instant essay
writing help!
Plagiarism-free
guarantee
Privacy
guarantee
Secure
checkout
Money back
guarantee
Get a Free E-Book ($50 in value)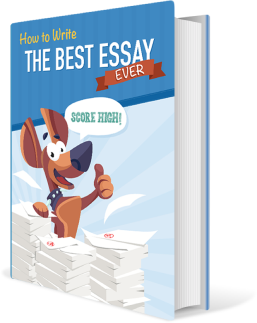 How To Write The Best Essay Ever!