Advertising and Promotion, Essay Example
Pages: 4
Words: 1112
Essay
This Essay was written by one of our professional writers.

You are free to use it as an inspiration or a source for your own work.
In the first chapter of Advertising and Promotion, Integrated Marketing Communications (IMC) is introduced and discussed. As part of IMC, advertising and promotion are both a vital communication system as part of the social and economic landscape (Belch 5). Advertising and promotion give businesses the ability to specifically target their audience and consumers in hopes of driving sales and attracting new customers (Belch 5-6). Advertising expenditure increased immensely over the course of the last 20-30 years and there are currently many options for a complete and comprehensive marketing plan to attract customers, whether they are public consumers or businesses and professions services (Belch 5-6).
In relation to this increase of advertising, interactive marketing has become an integral aspect of promotion, as well. Interactive marketing involves the customer directly and appeals to their needs and wants through different marketing and advertising techniques. Interactive marketing specifically involves the individual's response and relies on internet technology for its dissemination and platform. Interactive marketing is constantly evolving and also extremely effective in spreading brand awareness and recognition of a product or service while at the same time allowing the customer to have some control and power over the messages they receive from the brand (Belch 21-23). The brand can reflect specific ideals for the customer, while also doing the same for other customers. This is because of new advertising and marketing tools integrated with technological advances, such as social media, mobile phone applications, search engines, among other forms of online communication.
By utilizing these forms of communication, advertising opens up a completely new realm of product and service awareness for the consumer. The consumer can become an expert on a product or service and tailor its service to their needs. It's exceptionally flexible and unique in that it gives more power to the viewer instead of to the advertisement. An example of interactive marketing and advertising includes the feature of QR codes. QR codes look like barcodes and are meant for the viewer to scan with their smartphones in order to receive added information about whatever is being advertised (Korhan). These can be used by restaurants, real estate agencies, major international brands. They are found on electrical posts along the sidewalks, in front of restaurants so you can immediately see their menu, magazines, pretty much anywhere you can post a paper, you can post a QR code. No longer is the consumer passive in its viewing of advertisement, but they seek out brands in hopes of finding a product, unlike in the past when advertising was neither targeted nor interactive.
As businesses use interactive marketing to promote their products or services, there are specific tools and processes by which they follow. This is all part of their marketing strategy and plan, which provides detailed data and information about how the product or service works, who the target audience is, how the product can appeal to the target audience, how and when to implement advertising techniques all the way up to their proposed methods of revenue increase (Belch 43). Marketing is essential to a business or a product. It is what provides the link between the product or service to the consumer and without a full marketing strategy in place, it will most likely fail to compete in such a saturated market full of highly developed marketing techniques aimed to reach, claim and keep customers.
In choosing in advertisement to reflect upon, interactive marketing seems to be the most relevant and timely method of advertising used by businesses and marketing firms today. The concept of interactive marketing is discussed and examined in terms of historical approaches to advertising in Chapter 1 of the textbook. In relation to historical advertising, interactive marketing is new and uses technological aspects to draw in potential customers. According to Belch, "interactive marketing allow for a back-and-forth flow of information whereby users can participate in and modify the form and content of the information they receive in real time" (21).  Belch also discusses the different methods and platforms that can be utilized in marketing, which "in addition to the Internet, other forms of interactive media include kiosks, interactive television, and mobile phones" (21). These interactive approaches to marketing appeal to a diverse audience of all ages, backgrounds, economic backgrounds and locations in the world. Interactive marketing can reach people around the world in an instant. Because of the ease of use and speed of content delivery, interactive and experiential advertising is often highly successful in implemented and executed properly.
With the diversity of interaction in online advertising, print ads have somewhat lost their effectiveness and are often overlooked ("Online Vs. Print"). When print ads are able to create a unique, fun and interactive experience for its audience, it will be instantly noticed by its viewers, whether they are seeking out that particular product or not. Interactive marketing is clearly displayed in the following Motorola magazine ad published in 2014 (Kapoor). Motorola is an internationally recognized brand, so their advertising does not need much description or background, as consumers are already aware of their purpose. Instead, Motorola chooses to take a unique approach and include the technological interaction directly in a magazine ad. The ad entices its audience to interact with features that include the individual as an integral part of the designing of the product in the terms of the potential consumer's likes and dislikes.
In the ad, Motorola asks the viewer to choose which color they prefer for the phone. The ad includes technological features that allow for the colors to change once the viewer pushes the color-coded buttons. Not only is this ad pulling in the viewer by interaction, but also providing a unique and fun experience in the viewing of the ad. The ad is experiential and appeals to the audiences desire to control their ad-viewing experience but also gives a glimpse of what the personalized product would look like after purchased. This is unique to magazine advertising, and definitely invites attention and interaction to the individual flipping through the pages. As discussed in Chapter 1, interactive marketing and advertising is effective in pulling in consumer engagement, in fact, that is its intended purpose and outcome, and this Motorola ad demonstrates that purpose and outcome.
Works Cited
Belch George, E., and A. Belch Michael. "Advertising and promotion." An Integrated Marketing Communications Perspective. New York: MacGraw Hill Higher Education (2012).
Kapoor, Vipul. "12 Most Innovative Print Ads of 2014." BWD. 16 Mar. 2015. Web. 9 Sept. 2015. <http://www.bestwebsitedesigners.net/blog/12-most-innovative-print-ads-of-2014/>.
Korhan, Jeff. "How QR Codes Can Grow Your Business." Social Media Examiner RSS. 7 Feb. 2011 Web. 9 Sept. 2015.
"Online vs. Print Advertising, Why Print Is Losing – SMCPros." SMCPros Online vs Print Advertising Why Print Is Losing Comments. 8 May 2013. Web. 9 Sept. 2015.<http://smcpros.com/2013/05/online-vs-print-advertising-why-print-is-losing/>.
Time is precious
don't waste it!
Get instant essay
writing help!
Plagiarism-free
guarantee
Privacy
guarantee
Secure
checkout
Money back
guarantee
Get a Free E-Book ($50 in value)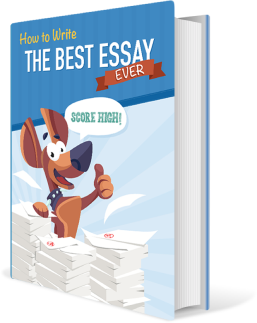 How To Write The Best Essay Ever!