Aeneiad and Iliad, Essay Example
Pages: 2
Words: 677
Essay
This Essay was written by one of our professional writers.

You are free to use it as an inspiration or a source for your own work.
The Geeks and the Roman civilizations are the two major civilizations from which European culture traces its origins. The Odyssey and the Iliad by Homer and the Aeneid by Virgil center during the Trojan War. They are classical epic poems written in dactylic hexameter a form of fixed rhyme. This said what is interesting is that Virgil is Roman writing at a time of great sociopolitical upheaval in Rome. While the Iliad was written at the time of the Bronze Age collapse, which some historians believe was violent. The parallels are obvious both came at a time of great upheaval. This paper will seek to look at the themes of both the Iliad and Aeneid.
When the two poems are put in juxtaposition one finds several themes that are shared by the two while there are those occur in one and not in the other. An example of this is the fixed order of events otherwise known as fate. In homers, Iliad fate is intertwined with freewill and the conflict therein. Both Homer and Virgil allude to unmovable laws. One of these laws is the death, the mortality of men is they demigods or not. (Forman 2015) Aeneas visits his father Hades and laments of the fallen in the Trojan War. Homer demonstrates the same point with Patroklos' spirits revisit to tell Achilles that until he is buried he will aimlessly wonder the earth. The contrast between the two is that Homer has a place for the human agency of events and while Virgil Aeneas success has a consistent inevitability of success. Evidence of this is in the outset of book X when Jupiter derides the gods for trying to interfere with fate and ultimately his divine will.
This divine will of the gods is an impetus for many events in the two poems. The gods provide continuity and are a driving force for the individual plots. There is a duality that exists when it comes to the gods in both poems the names are different but they are functions are largely the same Juno (Hera: Greek) and Minerva (Athena: Greek). In juxtaposition, Virgil's gods seem to me more mature than Homers. In the Iliad Homers, gods seem to me to be very emotional as opposed to Vigils. "This provoked and angry response from Hera: […] But Hector is mortal and suckled at a woman's breast, while Achilles is born of a goddess whom I nourished and reared myself" (Strong 78).
Conflict is another unifying theme in both epics. Homer never shies away from depict the horrors of war, and Virgil to depict lots of violence. However, what comes out in both is character development. We see many facets of humanity in courage, strength and loyalty. There is something distinguishing Virgil's Aeneid, which is the last six books, are in fact drawn from Homers Iliad.(Strong 290)It is there depiction of the characters as being far from perfect that makes the epics have a very human quality when juxtaposed against the gods whom they seek favor from in their adventures.
In conclusion, the themes in both epics are very similar in that they bring out what is best and worst in humanity. Virgil's Aeneid is however modeled on Augustus. The epic is modeled as stated earlier on sociopolitical events in Rome. Rome was founded on violence but it sought to portray the perfect hero for the roman people. Homer on the other hand is a legend a myth. It is believed that the Iliad is an oral tradition for it came out when the Greeks did not have a written language. (Strong II) I sought to look at the similar themes and look for contrasts and similarities within them. I merely touched or rather scratched the surface there is the themes of love, hate, pride and patriotism that occur in both epics. These two works are truly one of the great classics of our time.
Work Cited
Forman, Robert J. "AENID." Magill's Survey of World Literature. Ed. Frank M. Print. 2000
Strong, Elaine. THE ILIAD Notes. Lincoln Nebraska: Cliff Notes, Inc. USA. Print. 1986.
Time is precious
don't waste it!
Get instant essay
writing help!
Plagiarism-free
guarantee
Privacy
guarantee
Secure
checkout
Money back
guarantee
Get a Free E-Book ($50 in value)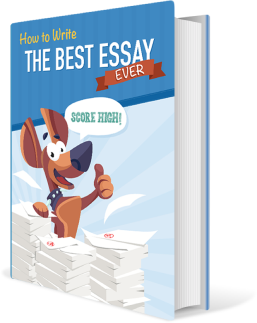 How To Write The Best Essay Ever!