African – American History: Black American Cinema, Essay Example
Pages: 4
Words: 1012
Essay
This Essay was written by one of our professional writers.

You are free to use it as an inspiration or a source for your own work.
Black American Cinema is about criticism of films produced by black Americans. This is the first inclusive collection of African American cinema critiques. From the innovative work of Oscar Micheaux and Wallace Thurman to Spike Lee's Hollywood success, black American film producers have had a boundless influence on the expansion of American cinema, as supported by their effort. Black American filmmakers' hard work has supported autonomous and typical American filmmaking.
Analysis
Black American Cinema tells the portrayal of black sexuality on television, the position of black women in liberated film, and the unique experience of black female viewers. A collection of colourful and thought-provoking writings calls Spike Lee's status and significance into question. This collection of essays looks at Black film managers who operated in Hollywood and whose films are considered successes to Hollywood's master narrative and crossover filmmakers whose success necessitates an infiltrator to break into the studios. African-Americans have contributed to American cinema, and Black American Cinema charts their evolution.
As spectators, filmgoers and directors may reinterpret cinematic traditions through various appropriation and resistance techniques to establish a Black American cinematic future. Furthermore, this book invokes dialectical debates about feminism. According to the author, black Americans in films are intended to fulfil the desire of the prevailing white people. This increases prejudice and spectatorship in the book. The author says, "However, as a Black male spectator, I wish to argue, in addition, that the dominant cinema situates Black characters primarily for the pleasure of White spectators (male or female). To illustrate this point, one may note how Black male characters in contemporary Hollywood films are made less threatening to Whites either by White domestication of Black customs and culture-a process of deracination and isolation or by stories in which Blacks are depicted playing by the rules of White society and losing" (Diawara 215). For example, in the film, 48 Hours, starring Eddie Murphy, the black characters play most of the steering scenes. Still, they lose in the end "… for Murphy plays a convict who is temporarily paroled to a tough inner-city cop (Nick Nolte) to assist in solving a series of crimes" (Diawara 241).
The author also raises feminist ideologies by expressing that the black males negotiate for racial power in the films. However, according to Bell Hooks, females are the most undermined among Black American females. Several important early Black male filmmakers portrayed Black women in their films (Diawara 291). These musicians all identified as black males. The Black male perspective differed from the Black female perspective, whether viewed via a camera lens or as viewers of films, whether made for mainstream or racial films.
The literature has devoted scant attention to black women's involvement as audiences, predominantly from the perspective of going to the movies. Women of African heritage have recently contributed to the growing canon of film theory and criticism (Diawara 291). Black women kept quiet for a long time in response to the scarcity of Black women in film spectators' and critics' positions.
The most depressing part of presenting the Black screen image in mainstream film is its heterosexuality. This has been true for a long time. It calls the Black male character's legitimacy as a full member of film culture, or, to put it another way, as a standard one, into question, and eliminates the possibility that he will be perceived as fully human due to his inability to build or sustain crucial links with other people through intimate contact (Diawara 247). Before delving into a broader theme of identity, the Black character's sexuality must be rebuilt.
Racial disparities in men's body exposure and presentation are inextricably linked to a society that tacitly dehumanizes Black men. There are parallels between how male and female bodies are portrayed in film and how society's long history of objectification of women is reflected in these discrepancies. Yet, heterosexuality among black males is an inhibited dialogue that is presently obvious by flaws and feedback in conventional cinema, despite helping as the prime groundwork for black feminist and black lesbian theories. Black heterosexuality is the basis for black feminist and black gay and lesbian critical perspectives (Diawara 247). To de-emphasize masculine control and re-create black sexuality in film, look to Black indie film for new forms of "normalcy" that allow self-directed sexuality. There is no other way to achieve our objectives. Jacquie Jones explains, "There is no misreading such a juxtaposition of sexual imagery. While the on-screen presence of White men has always been peculiarly modest, Black men have traditionally been on display, depicted as overly developed and animal forms" (Diawars 249).
Application to the Real World
Black American Cinema criticizes major roles played by black characters in the films. This provides different perceptions about African Americans in the movies. However, in the real world, this is an alarm that instead of dehumanizing and criticizing the African American humanity and culture, there needs to be equality in filming. This will eliminate racism and the negative portrayal of African American sexuality and culture. Traditional conceptions of masculinity, sexuality, family structure, and personality can be traced to the 1940s when psychoanalytic thought became widely accepted. Furthermore, the way these processes were translated into story, structure, and scene affects modern perceptions of what makes a film enjoyable to watch (Diawara 269). More investigation into these themes may reveal "race" as a gendered term, the visual paradox in Afro-American culture, and the dynamic motion of success and failure.
Protests should be held against plainly racist works of art because of the harm they create. It is critical to call out those who are arrogant and unwelcome despite good intentions. The potential benefits of work must be studied and analyzed to have a large audience and be used efficiently (Daiwara 286). Film critics, academicians, and media activists must interfere in a film's content to be used as a tool for human progress.
Works Cited
Diawara, Manthia. "Black American Cinema." AFI Film Readers. Routledge, New York. SBN 0-415-90396-3. – ISBN 0-415-90397-1.
Time is precious
don't waste it!
Get instant essay
writing help!
Plagiarism-free
guarantee
Privacy
guarantee
Secure
checkout
Money back
guarantee
Get a Free E-Book ($50 in value)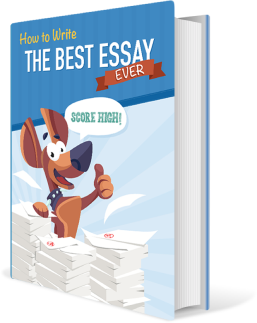 How To Write The Best Essay Ever!