All Animals Are Equal, Essay Example
Pages: 5
Words: 1319
Essay
This Essay was written by one of our professional writers.

You are free to use it as an inspiration or a source for your own work.
In this intriguing article, originally published in 1974, long before the existence of the Animal Rights Movement in the United States, Peter Singer proclaims that human beings must make the "mental switch" as oppressors regarding "our attitudes and practices towards a very large group of beings" that are commonly referred to as animals. To be more precise, Singer is advocating that human beings must provide the same foundational rights of equality to all animals, just as it is with human beings as a species separate from other living things (1974, p. 2). Obviously, Singer was way ahead of his time in advocating for the rights of animals, a topic which today has created a heated debate over whether animals deserve to be treated with respect as sentient or self-realizing, thinking creatures, rather than as a food source that provides profits to the food industry.
Currently, the most vocal and influential global organization related to the rights of animals is PETA (People for the Ethical Treatment of Animals) which on its official website mentions Singer's book Animal Liberation. PETA certainly agrees with Singer's argument, for its declares that animals deserve the same basic principles of equality that are afforded to human beings and that animals have the right to live without experiencing suffering at the hands of human beings. PETA adds that supporters "believe that animals have an inherent worth—a value completely separate from their usefulness to humans" and that "every creature with a will to live has a right to live free from pain and suffering" (Why Animal Rights? 2013).
As to the rights that Singer advocates for all living creatures, although there are distinct differences between human beings and animals, such as humans possessing the ability to use reason and logic and knowing that they exist as a sentient or thinking being, this must not stand in the way as a barrier for providing fundamental rights and equalities to animals (Singer, 1974, p. 2).
Thus, as Singer argues in this article, the question is not wholly based on equality but on "equality of consideration" (Singer, 1974, p. 3), meaning that animals as living creatures must be given equal consideration when it comes to having the right to exist in the natural world without being oppressed and discriminated against by human beings, much like racial and sexual discrimination laid against people who happen to be of a different color or have other preferences related to gender.
Singer also argues that although animals, at least as far as we know today, cannot use reason and logic (except for perhaps the great apes like a chimpanzee) and do not have the ability to speak nor to express their own inner thoughts, they can nonetheless suffer when they are inflicted with pain. Singer quotes British philosopher Jeremy Bentham who once remarked that the capacity or ability to suffer is a "vital characteristic that gives a being the right to equal consideration" (1974, p. 6).
Therefore, as Singer points out, if a living thing has the capacity to suffer and to feel pain, it is morally right and proper to consider such suffering and pain, just as one would consider the suffering and pain experienced by a human being (1974, p. 6).
In essence then, Singer wishes to extend many of the same rights afforded to human beings to other living creatures, namely, the right to exist, the right not to suffer, and the right not to have pain inflicted upon them. Singer's claim related to extending equal rights to animals is based on several examples. For instance, as a society, discrimination founded on skin color, national origin, and sexual orientation is against the law in the United States; in South Africa during the 1960's, apartheid was rampant and was based on the idea that whites were superior to blacks; also, women have long been discriminated against as second-class citizens, but with the advent of the Women's Movement and feminism, women are now allowed to vote, to hold a job, and to determine their own destinies. Therefore, as Singer would most assuredly agree, animals deserve the same basic rights that we now afford to women, people from a different racial background, and more recently, gays and lesbians.
The basic strength of this article lies in its use of logic and reason. For example, Singer utilizes as an analogy the long-held dispute over women having the right to vote which in fact became a right when women's suffrage was made the law of the land in the 1920's. As Singer puts it, "Women have a right to vote. . . because they are just as capable of making rational decisions as men are;" however, dogs, horses, and cattle "are incapable of understanding the significance of voting," therefore, logically speaking, these animals cannot be given the right to vote (1974, p. 2).
In addition, Singer mentions the right of women to have an abortion on demand, a right that became law after the U.S. Supreme Court passed what is now referred to as Roe v. Wade in the early 1970's. However, with everything being equal, men should also have the right to an abortion, but men are biologically unable to have children. Thus, due to the fact that men are unable to have an abortion, the topic itself in relation to equal rights is meaningless and redundant (1974, p. 3).
Lastly, Singer addresses the topic of racism via the claim by white supremacists that whites are superior to blacks in all respects; however, it is a fact that some blacks are superior to whites when it comes to intellectual capabilities and talents. Similarly, a sexist would say that men are superior to women; conversely, a non-sexist would say that a "person's sex is no guide to his or her abilities," thus making it unjust or simply wrong to discriminate against another person because of their sex (1974, p. 3).
In regards to the weaknesses found in this article, none are apparent except for the exclusion of a discussion on the Christian biblical viewpoint that Man was given complete reign over the "brutes" of the earth as told in the Book of Genesis. Nonetheless, it is quite clear that Singer spent a great deal of time ruminating on the subject of animal rights before writing this essay. Singer also consulted a wide range of primary sources, some of which he uses liberally, such as books on freedom and reason, human justice, morals and ethics, and especially Frances Moore Lappe's 1971 work Diet for a Small Planet which incidentally opened the door for the beginning of the movement in the United States for animal rights and what Singer refers to as Animal Liberation.
Perhaps the most interesting aspect of this article is the title–"All Animals Are Equal." Is Singer offering the suggestion via this simple title that human beings are also animals? If this is true, then in essence, there is no difference between a sentient or thinking human being and a sentient or thinking animal like a dog or a chimpanzee. According to Mark I. Vuletic, a non-human sentient creature surely experiences pain and suffering when it dies, such as being run over by a car or being hit over the head with a sledgehammer in an old-fashioned slaughterhouse. However, only a person can experience the fear that comes before death, and only a person can know that his/her pain and suffering could last for an untold amount of time (Philosophy Notes, 2011). But is this true? Surely, as human beings, we must give equal consideration to the idea that an advanced animal like a chimpanzee may indeed experience fear and dread before it dies, but unfortunately, a chimpanzee cannot speak which leaves us in the dark in relation to the true sentient ability of non-human creatures.
References
Singer, Peter. (1974). All animals are equal. Philosophical Exchange 1. n.p.
Vuletic, M.I. (2011). Philosophy notes: Singer, "All Animals Are Equal." Retrieved from http://www.vuletic.com/hume/ph/singer.html
Why animal rights? (2013). PETA. Retrieved from http://www.peta.org/about/why-peta/why-animal-rights.aspx
Time is precious
don't waste it!
Get instant essay
writing help!
Plagiarism-free
guarantee
Privacy
guarantee
Secure
checkout
Money back
guarantee
Get a Free E-Book ($50 in value)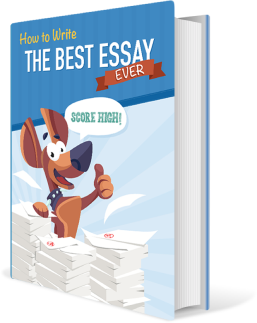 How To Write The Best Essay Ever!