Home
/
Research Paper
/
Alzheimer's Disease: Overview, Classification, and Treatment, Research Paper Example
Alzheimer's Disease: Overview, Classification, and Treatment, Research Paper Example
This Research Paper was written by one of our professional writers.

You are free to use it as an inspiration or a source for your own work.
Overview
Alzheimer's disease is a form of dementia that usually results in impairment of memory or disorders in thinking, perception, speaking, and planning. It is always associated with aging as approximately 50 % of people aged 70 or older usually suffer from it. Despite there is insufficient evidence to be sure, which of the causes is a correct one, most scientists believe that this illness is a result of accumulation in beta-amyloid protein's production that leads to the death of nerve cells in the human brain. One of the most frequent symptoms of Alzheimer's disease is memory loss. Though it usually starts with simple difficulty in recollection of certain event, further symptoms include irritation, problems with speech, and loss in the body functions. Developing gradually, this illness can be unrecognized for rather long period of time. People sick with Alzheimer's disease live up to 7 years (in rare cases up to 14 years or more). Despite memory loss is a common process associated with aging, changes and decrease of memory activity are not serious enough to affect body functions. This is a key point one needs to understand as Alzheimer's disease leads to death through negative influence on main life support body systems.
Causes
Though Alzheimer's disease was discovered in early1900s, scientists are still trying to identify causes of this mysterious illness. Its development is characterized by increased growth of plagues and tangles, which are deposits of proteins. In fact, it has been proved that these deposits somehow affect Alzheimer's disease development. Scientists only know that plagues develop in the gaps between cells and that tangles accumulate inside them. However, the role of these deposits is still unidentified. According to some theories, communication between cells is broken, thus survival of the cells is hardened. It has also been experimentally proven that people develop these proteins with age, but some individuals develop them more rapidly. "Advancing age is the number one risk factor for developing Alzheimer's disease. One out of eight people over the age of 65 has Alzheimer's disease, and almost one out of every two people over the age of 85 has Alzheimer's" (Hill, 2009). Tracking the process of the illness flow scientists have identified that family history is also significant factor in syndrome development. For instance, having some relatives sick with Alzheimer's disease increase the possibility of becoming ill by three or more times. Examining injuries got in car accidents and other hard injuries of head has shown that the number of people with brain damages was most likely to get sick with Alzheimer's disease.
Symptoms
The flow of this disease is often slow. Therefore, first stages of Alzheimer's disease pass unnoticed as it is usually considered to be a normal process of aging. Only after memory is strongly affected family members begin to suspect that something wrong happens to the person. In fact, the short-term memory loss is one of the common features of the disease. "For example, the individual may, on repeated occasions, forget to turn off an iron or fail to recall which of the morning's medicines were taken. Mild personality changes, such as less spontaneity, apathy, and a tendency to withdraw from social interactions, may occur early in the illness" (Crystal, 2007). On the next stage of syndrome development abstract thinking is affected. In everyday life it can be associated with certain troubles in calculating some numerical data at work or understanding the text in the book. Irritation or some point of aggression can accompany this stage of the illness flow. Some time later person usually experiences difficulties with remembering things and events, such as places they visited or the month of the year. Finally, people cannot control their speech and mood, and lose the control over the bladder and bowel. "Those who develop the disorder later in life more often die from other illnesses (such as heart disease) rather than as a consequence of Alzheimer's disease" (Crystal, 2007).
Diagnosis
Clear identification of Alzheimer's disease is possible after the human death. However, recently doctors have developed certain programs and questionnaires to detect whether "positive AD" or "probable AD". There are four primary ways that are practiced in hospitals and health care centers:
Questionnaires
Memory tests
Medical tests
Tomography
Questionnaires usually contain a list of questions about person's everyday life, changes in mood, daily activities, problems they experience while interacting with other people. Memory tests contain a set of numerical and comprehensive problems to evaluate counting, concentration and speech skills. Blood, urine and spinal liquid are often taken during medical tests. To evaluate state of the brain tomography scan is made. All these tests do not exactly verify Alzheimer's disease, but help doctors to identify whether there is certain likelihood of this illness occurrence or not. There is a spectrum of other diseases that have similar symptoms. "For example, thyroid problems, drug reactions, depression, brain tumors, and blood-vessel disease in the brain can cause AD-like symptoms" (National Institute of Aging, 2009). As there is no accurate treatment of this illness, early diagnosis of the syndrome will help people slow down its progression. Moreover, it can give person a lot more time to plan his/her future, get some financial support and develop certain kinds of support network.
Prevention
Prevention of Alzheimer's disease remains to be an unclear issue for today's science. However, certain connection between this illness and intellectual activity, diet, cardiovascular activity has been observed. Researches identify four primary ways of preventing this disease:
Avoidance of the injuries
Enrollment is social issue
Stable mental activity
Healthy diet and everyday exercises
Scientists have evaluated the reasons of Alzheimer's disease development and estimated them number of people who most likely got sick because of the problems with the points written above. The great number of people who has this type of illness were engaged car crashes or other accidents. Therefore, to prevent physical injuries that can result in Alzheimer's disease progression one must wear helmet while skiing or riding bike and try to prevent one's head from hitting. As involvement is social issues, communication with people has positive influence over person's health, one should spend a lot of time with friends or relatives. Constant isolation from people, depressions negatively effect human mental activity and can result in Alzheimer's disease development. "Stimulating your brain can increase the number of brain cells and the connections between the brain cells, and strengthen your current brain cells and connections between them" (Prevention and treatment Alzheimer's, 2008). It has been scientifically proven that certain cells of the human brain die over some period of time; mental exercises can prolong their life and enhance person's mental activity.
Treatment
There is no cure for this disease available right now. However, there is a variety of medication that remove complications and side effects of Alzheimer's disease. "If these medications are given early enough in the course of the disease, the drugs may enable people to carry out their daily activities and independent living for a longer period of time and may prolong the time that patients can be managed at home" (WebMD, 2009). Aricept, Reminyl, Namenda, and Cognex are the most effective drugs that are recommended to the patients with mental disorders. Aricept stops the destruction of acetylcholine and removes several complications that accompany Alzheimer's disease flow. This is the only medication used for all stages of the syndrome. Despite it does not cure, most of the patients improved in their health and mental activity. Weight loss and diarrhea are common side effects of these drugs. Reminyl is practically the same medication as Aricept. Nonetheless, it is usually practiced during the first staged of this disease flow. Side effects of this type of medication may include death. Though deaths occurred due to several reasons, it is believed that these drugs can cause heart attacks and strokes. Namenda is a newly developed drug to treat patients on the last stages of Alzheimer's. Regulating the amount of glutamate it helps to improve brain activity. As people diseased with Alzheimer's have too much of glutamate in the brain cells, this type of medication limits the chemical production. Moreover, Namenda has the least irritating side effects.
Conclusion
Careful research of Alzheimer's disease shows that this illness remains to be one of the most dangerous illnesses among elder population. As 50 % of people aged 70 or older risk getting sick with it, this syndrome is considered to be a reason for most deaths of people of senior age. Being unidentified, it may negatively affect human health and decrease the number of years mentally diseased people usually live. Unfortunately, this disease cannot be cured, which makes it as dangerous as AIDS. Multiple researches have been made to identify causes, prevention and treatment of Alzheimer's. However, the knowledge gained from the studies did not result into a successful development of a medication or therapy that might have helped to fight the illness. As a result, people diagnosed with Alzheimer's disease have to deal with its negative consequences without any hope for a relief.
References
Hill, Carrie. (2009). "What causes Alzheimer's disease?" Retrieved 16 March, 2009 from <http:/ /alzheimers.about.com/od/whatisalzheimer1/a/causes.htm>.
Crystal, Howard. (2007). "Alzheimer's Disease". Retrieved 16 March, 2009 from <http:/ /www.medicinenet.com/alzheimers_disease/article.htm>.
National Institute of Aging. (2009). "Alzheimer's Information: Diagnosis". Retrieved 16 March, 2009 from <http:/ /www.nia.nih.gov/Alzheimers/AlzheimersInformation/Diagnosis/>.
"Prevention and Treatment Alzheimer's" (2008). Help guide. Retrieved 16 March, 2009 from <http:/ /www.helpguide.org/elder/alzheimers_prevention_slowing_down_treatment.htm>.
"Alzheimer's Disease: Treatment Overview". (2009). WebMD. Retrieved 16 March, 2009 from <http:/ /www.webmd.com/alzheimers/guide/treatment-overview>.
Stuck with your Research Paper?
Get in touch with one of our experts for instant help!
Messenger
Live chat
Time is precious
don't waste it!
Get instant essay
writing help!
Plagiarism-free
guarantee
Privacy
guarantee
Secure
checkout
Money back
guarantee
Get a Free E-Book ($50 in value)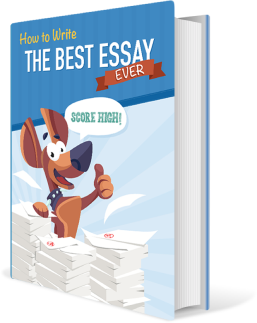 How To Write The Best Essay Ever!