America in Transition, Essay Example
Pages: 6
Words: 1678
Essay
This Essay was written by one of our professional writers.

You are free to use it as an inspiration or a source for your own work.
Introduction
Until the last 100 years or so, the social, political, and economic stance of the United States can best be described as isolationist (Cohen, 2002, p. 4). The nation had few foreign trading partners, avoided becoming involved in conflicts between nations, and generally perceived itself as apart from the rest of the world, an ideology reinforced by geographic distance from the major world powers. This was not a national attitude accidentally evolving, but one kept in place by determined and conscious effort. The attitude of most Americans was that the government and the citizenry should take advantage of the safety afforded by, and the self-sufficiency required of, this unique position. This was the country that "created itself," and would not be subject to the mistakes faced by other nations in entering international affairs. Unfortunately, time and global events worked to render this vision of isolated independence impossible. To begin with, intent notwithstanding, it rarely every actually worked out that the U.S. was free of some form of international conflict or engagement. Then, the dramatic events of leading to World War I, along with the radical changes shaping American industry and transportation, created a scenario in which a truly isolationist posture was untenable. Simply and ironically, the U.S. had grown to a stature where remaining apart from world affairs was no longer possible, and the 20th century very much marked an America in transition into a superpower.
Isolationism to Internationalism
No transition as powerful as that of the U.S. gradually taking on an international presence may be traced to any single factor. A variety of changes, each epic in scope itself, eventually created the shift in policy. It is generally agreed, however, that the starting point was American Civil War, or more accurately the conclusion of it. It was 1865 and the end of the war marked the onset of industrial and commercial revolutions that vastly expanded American capabilities. Not long after, World War I played a huge role in promoting U.S. international authority by virtue of the losses sustained by the European powers (Academic, 2012). In a matter of years, the global balance of dominance shifted, as the former world leaders were scrambling to preserve their own nations and the U.S., now recovered and thriving, took on greater status. The global significance of the changes that occurred can hardly be overstated. Essentially, power structures in place for long centuries were reversed, and a colonial settlement was now the premier nation of the Western world, both financially stable and, as World War I demonstrated, at least willing to exert its might in international affairs. Today's global realities are, in fact, reliant on the courses set in motion by these seminal events of the late 19th and early 20th centuries. Challenges both domestic and external, citizen participation, wars, and heatedly conflicting political ideologies resulted in the transition from an isolationist stance on foreign policy in America to one of accepting the role of global superpower.
In one sense, American isolationism was both reinforced and refuted long before the Civil War. In 1923, President Monroe issued the Doctrine bearing his name, and this serves as an extraordinary element marking U.S. foreign policy, then and later. On one level, the Monroe Doctrine is fiercely isolationist, maintaining that the U.S. had no interest whatsoever in European affairs, and would remain apart from all such international concerns. On another, its larger purpose was to assert that the U.S. would view any European attempt to colonize any part of North or South America as an act of aggression (Dautrich, Yalof, 2011, p. 535). Many nations balked that the Doctrine had no internationally binding legal power, but the objections were essentially empty. The imperial systems holding in Europe for thousands of years were collapsing, and strife between these nations often led to the loss of colonial holdings. The British Empire lost its "crown jewel" with independence in India and, as the Revolutionary War ironically revealed, there was little room in the New World for empire-building because national ideologies no longer saw this as inevitable and/or right. Consequently, the Monroe Doctrine had force behind it because it was a challenge to an extremely weakened Old World.
Equally importantly, the Doctrine sought two contrary goals, and virtually assisted in the internationalism it resisted. A nation cannot exert the power to offer protection to several continents, even with the aim of keeping them "isolated," without inherently entering into international affairs. This must be the case, because only a potentially powerful nation could so act to begin with. This dichotomy is further reflected in the American ideologies then taking hold, and at war with themselves: "manifest destiny" and "liberalism." Manifest destiny held to the idea that the United States, literally "destined" to do so, would continue to gain in size and power, and one day she become a "light unto the world." Liberalism, conversely, was the concept that American democratic ideals would free other nations from the dismal cycle of shifting alliances and war (Divine, Breen, Fredrickson, Williams, Gross & Brands, 2007). It is interesting that both ideologies rely on some manner of intervention, even as both promote that intervention in a passive way. Either the U.S. will simply grow so large that its goodness will influence the world, or the example of that goodness will eventually inspire other nations to emulate it. All of this conveys a sense of an isolationism struggling to somehow maintain itself, even as the nation's scope becomes too massive for this to be reasonable.
As noted, these issue would become moot in the years to come, even though American isolationism was all the more desperately sought by the people. Even before World War I, the United States began building her modern navy, largely fueled by the determination of Presidents Theodore Roosevelt and Taft; by 1909, this navy, belonging to the "isolationist" U.S., was rivaled only by the British (History of World War I, 2002, p. 42). It is important to emphasize that this military build-up preceded America's involvement in World War I, which was fiercely contested at home. It seems that, no matter the official stance of the U.S., it was consistently preparing itself for non-isolationist activities. Following the war, with the navies of the European powers decimated by war, the U.S. Navy was unchallenged in supremacy. Then, at this time, American interests in the Pacific and Caribbean were prompting intervention in both Guam and the Philippines. These interests were unequivocally in contrast to isolationist policies, and essentially undertaken to protect U.S. presences in alliances against Japan (Doenecke, 2003, p. 299). These strategies and international maneuvers were viewed by many, in fact, as in direct opposition to U.S. ideologies, and an overt attempt to engage in the type of imperialism the nation has resisted in its founding.
No matter the lingering desires for isolationism still being expressed in Washington and in the feelings of the people, World War II effectively brought about the complete collapse of any such hopes. The patriotism inspired by the American war effort often masks the reality of the pre-war years, when the nation was defiantly clinging to isolationism. That Americans largely demanded a separatist identity from the rest of the world may be most blatantly seen in President Roosevelt's address to the people in 1939. By that year, Germany's rise to power over Europe was shifting vast power balances, and nations always friendly to the U.S. were in serious jeopardy. Moreover, the strength of the U.S. was by then known to be immense. Nonetheless, Roosevelt reassured a country fearful of entering into foreign wars: "This nation will remain a neutral nation" (Paterson, Clifford, Maddock, Kisatsky, & Hagan, 2009, p. 133). The entry into the war arena, however, was unavoidable, as the war's outcome truly marked the final transition of the U.S. from isolationist to global superpower. It is certainly revealing that, only 25 years after the U.S. had refused to support the League of Nations, it was instrumental in forming the United Nations, and even determined to keep the organization's headquarters on American soil (Genovese, 2010, p. 151).
Conclusion
If anything may be said to define consistent U.S. policy in the country's first 150 years of existence, it is not necessarily democracy, or an adherence to republic ideals; it is isolationism. George Washington himself had warned the U.S. to keep out of foreign disputes and affairs (Hyser, Arndt, 2011, p. 125) but this was a warning that could not be followed. Even before the Civil War, the Monroe Doctrine had issued a notice to the world affirming its own remoteness, yet able to do so by virtue of its comparative strength, which inherently equates to entering into a global arena. Then, the internal growth following the Civil War, along with gains in power and stature made before and after World War I, virtually ensured that America could not likely remain apart from world affairs. When World War II came, the last hope for isolationism vanished, even as it was all the more desperately desired by the people. The U.S. had grown to a size and stature where remaining removed from world affairs was no longer possible, and the 20th century very much marked an America transitioning into a superpower.
References
Academic American. (2012). Imperialism and War: American Foreign Affairs 1865-1920. Retrieved from http://www.academicamerican.com/progressive/topics/imperial.html
Cohen, N. (2002). The Reconstruction of American Liberalism, 1865-1914. Charlotte, N.C.: University of North Carolina.
Dautrich, K., & Yalof, D. A. (2011). American Government: Historical, Popular, and Global Perspectives. Belmont: Cengage Learning.
Divine, R.A., Breen, T.H., Fredrickson, G.M., Williams, R.H., Gross, A.J. & Brands, H.W. (2007). America Past and Present, Vol. 2. Princeton, N.J.: Prentice.
Doenecke, J. D. (2003). Storm on the Horizon: The Challenge to American Intervention, 1939- 1941. Lanham: Rowman & Littlefield Publishers.
Genovese, M. (2010). Encyclopedia of the American Presidency. New York: Infobase Publishing.
History of World War I. (2002). Tarrytown: Marshall Cavendish Corporation.
Hyser, R. M., & Arndt, J. C. (2011). Voices of the American Past. Belmont: Cengage Learning.
Paterson, T., Clifford, J. G., Maddock, S. J., Kisastsky, D., & Hagan, K. (2009). American Foreign Relations: A History Since 1895, Vol. 2. Belmont: Cengage Learning.
Time is precious
don't waste it!
Get instant essay
writing help!
Plagiarism-free
guarantee
Privacy
guarantee
Secure
checkout
Money back
guarantee
Get a Free E-Book ($50 in value)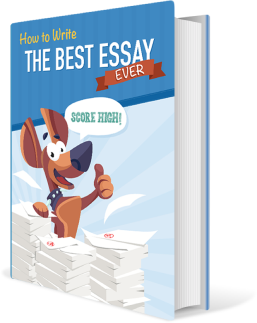 How To Write The Best Essay Ever!