American Association of Marriage and Family Therapists, Essay Example
Pages: 3
Words: 918
Essay
This Essay was written by one of our professional writers.

You are free to use it as an inspiration or a source for your own work.
Unethical Research Practices
Unethical research practices have pervaded history. One notable practice, which has entered every text book is the Tuskegee study. It has been recorded in history as the most ethical research practice of all time and violation of human rights. Interestingly the study was conducted for several years and seemed as a collaborated deceptive effort against black minority men in Alabama. Subjects were led to believe that they were going to be treated for syphilis. Instead the study was aimed towards understanding the course of the disease. The most unethical part of the study was that even when a cure for syphilis was discovered these subjects and their spouces were not treated, but instead left to die (Brandon , Isaac & LaVeist, 2005).
This study after years of investigation resulted in sanctions against dishonest researchers whereby laws were implemented to protect subjects form exploitation.  In answering the question of what could be done to prevent these unethical practices it is safe to say that researchers must comply with the legislated practices or else face prosecuted for violation of human rights. Essentially, written consent is mandatory as well as careful explanation of the research practice in a language understandable to the subject must be pursued before the conduct begins.
Working as a consultant – dual relationship
Working as a consultant the client is someone with a psychological disorder seeking help to in resolving their concern. In ethical practices the client must be referred by a primary care physician since psychological evaluation is a specialists undertaking. According to the text my client could be a student psychologist who has to be supervised (Corey, Corey & Callanan, 2013).  Dual relationships in consulting refer to multiple roles being played by a therapist and other practitioners in executing care for a client. The therapist may be theb main or specialists intervening in the relationship.
However, the client may also have a medical condition such as hypertension or diabetes, which must be addressed by a primary care physician. Other complications of the medical condition may exust requiring the services of a cardiologist and other specialists. These specialists must decide on the ethical communication among them in treating and explaining various conditions. Each specialist may want to be impressive and degrade the other's treat durinh their practice by asking, "Why did he/she (DR ….) order this treatment? You do not need it." This does not only undermine the client's trust, but creates conflict of care since it is an unethical practice.
The Dark Side Comments
The Dark side of Professional ethics presents a case whereby psychologists in their attempts to maintain ethical practices in dispensation of their duties can become stereotyped and overly legalistic. Essentially, flexibility no longer flavor administrative interventions and this indeed is a dark side which brings conflict and pressure upon clients as well as professionals (Knapp, Gottlieb, Handelsman & VandeCreek)
To prevent this development within p4ofessional practice therapist ought to derive balances among ethical deliberations to avoid rigidity. Leverage must exist innovation and  invention within the ascribed ethical boundaries.
Ethical Codes -5 overarching principles that are present in both of these codes
The American Psychological Association (APA) codes of conduct are quite distinct even though they overlap in principle with those of the America Association of Marriage and Family Therapists (AAMFT). Areas of congruence include the standards of practice. For example, AAMFT describes responsibility to clients; confidentiality, professional competence and integrity; responsibility to students and supervisees; research and publication; technology assisted professional services; professional evaluations; financial arrangements and advertising   (AAMFT, 2015) ).
However, when examining the American Psychological Association codes of conduct the first identifiable overlapping principle is contained in standard one pertaining to responsibility to clients. Both codes are firm in their sanction of the maintaining professionalism. The second important overlap pertains to confidentiality. Even though the codes are worded slightly differently in essence they have the same meaning. Thirdly, is maintaining professional integrity meaning executing duties with competence and always offierng excellenct services.  The Fourth is overarching principle relates to research and publication ensuring that ethical practices are upheld with research is conducted and publication of findings published.  Fifthly is responsibility to students and supervisees (APA, 2015).
Scenario – application of codes
AAMFT codes of ethics relevant to this situation can be identified as avoiding conflict because if they are a perceived as a family unit promoting unit and cohesion ought to the goal of counseling. The second important factor is avoiding personal opinions concerning information shared during an interview.
Thirdly, is honoring the family's values and holding them in confidence. A fourth significant relevant code is finding the appropriate balance in resolving a family crisis. Caring for a spwcial needs child can create cris within a family structure and the code of ethics as it relates to i9ntegrity in practice advocates balance. The fifth code relates to her seeing the family both individually and collectively whereby each the therapists has a responsibility to each client.
References
American Association of Marriage and family Therapists (AAMFT) (2015), Code of Ethics. Retrieved on February, 18th, 2015 from http://www.aamft.org/iMIS15/AAMFT/Content/legal_ethics/code_of_ethics.aspx
American Psychological Association (APA). Ethical Principles of Psychologists and code of conduct. Retrieved on February 18th, 2015 from http://www.apa.org/ethics/code/index.aspx
Brandon, D. Isaac, L., & LaVeist, T (2005). The legacy of Tuskegee and trust in medical care: Is Tuskegee responsible for race differences in mistrust of medical care, J Natl Med Assoc, 97(7); 951 -6 PMC
Corey, G. Corey, M., & Callanan, P. (2013). Issues and Ethics in helping Professions. Cengage Learning.
Knapp, S. Gottlieb, M. Handelsman, M., & VandeCreek, L. (2013). The Dark side of Professional ethics. Professional Psychology: Research and Practice American Psychological Association 44 (6); 371–377
Time is precious
don't waste it!
Get instant essay
writing help!
Plagiarism-free
guarantee
Privacy
guarantee
Secure
checkout
Money back
guarantee
Get a Free E-Book ($50 in value)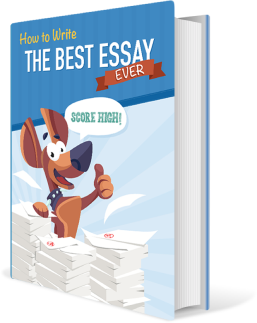 How To Write The Best Essay Ever!